Falling back in love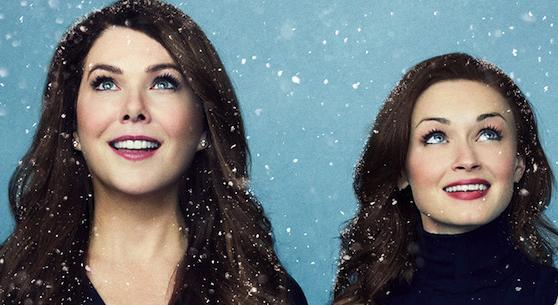 Netflix Presents "Gilmore Girls: A Year in the Life"
By Elizabeth Casella, Managing Editor
Rate 5/5
On the stroke of midnight of Nov. 26, when many where out black Friday shopping on the hunt for the best deals, a small group of true fans of the 2000 hit series "Gilmore Girls" were patiently waiting by their computers for the new Netflix revival, "Gilmore Girls: A Year in the Life."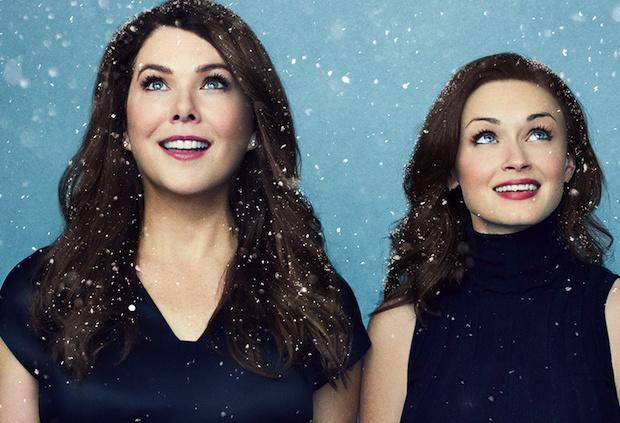 Since the announcement that the show would be brought back for a four part mini series exclusively aired on Netflix, fans have been jumping from jitters and anticipation for the release. The wait, though torturous and agonizingly long, was well worth it because the series was all fans wanted and more with only a few disappointments.
The series is set almost a decade after the finale of the original series that ended in 2007. It was not an easy goodbye for fans after seven years of watching Lorelei, Lauren Graham and Rory, Alexis Bledel, explore life together as Rory grows up and Lorelei is her faithful guardian, mother, best friend and parent. With all of their ups and downs, heartbreak and fights, fans felt like they were in the moment every second of the series and never wanted to leave their lives or the town of Stars Hollow. This year in the life of returns to Stars Hollow to follow Lorelei, Rory and Emily Gilmore, played by Kelly Bishop, through the change of four seasons, and sucks fans right back down the rabbit hole. It is an emotional roller-coaster ride and revisits all of the main beloved characters and where they are at now as they somehow fall back into Rory or Lorelei's life.
Some disappointments are the way the show kind of lolls over how the rest of the characters besides Rory, Lorelei and Emily got to where they are now. Viewers are just thrown into the middle of their lives and then are left with many questions, some which are answered in passing and others that are left hanging in the air to haunt viewers.
The creators should have taken the extra time to explain these story lines as well because they are just as beloved as the main three. It made some feel extremely emotional and even angry they neglected to do so. No matter how many more hours it would of taken to explore these other stories the fans would have had no problem enjoying the ride and staying up for endless hours to do so.
Another disappointment is a lack of Sookie St. James, played by Melissa McCarthy. She was only in one episode and the rest of the series simply alluded to what she had been doing, but did not show her and only showed her husband Jackson, played by Jackson Douglas, once.
On the other hand some very delightful events also occurred that gave the fans exactly what they have always wanted such as Luke Danes, Scott Patterson and Lorelei's wedding. Kirk, Sean Gunn, remained the funny and entertaining weirdo that now has a pig and gave fans another short film.
Another highlight is also the horrible "Stars Hollow Musical" that is put on by Taylor, Michael Winters, and is so ridiculous funny viewers can't help but laugh.
Sadly, Edward Hermann who played, Richard Gilmore died shortly after the original series aired and was not able to be in the revival. So as most shows do, they had to put Richard Gilmore to rest as well and Emily's side of the story is what her life is now like without her husband of 50 years and her other half. She is rediscovering what makes her happy in life and where she wants to go from there, even if it involved a few crazy events to get there. It would not be the Gilmore family without those though.
The last four words of the series were the biggest twist that ripped at the hearts of fans and now leave more questions of, will there be another revival? What is next and how long will fans have to wait before answers are given? It was an emotional and long awaited roller-coaster ride that lasted 360 minutes, but could have been even longer without any complaints. It was just what fans wanted and needed to keep the love of the Gilmore girls going across generations.