Ballin' on a budget
Learning to budget during the holiday season
By Elizabeth Casella, Managing Editor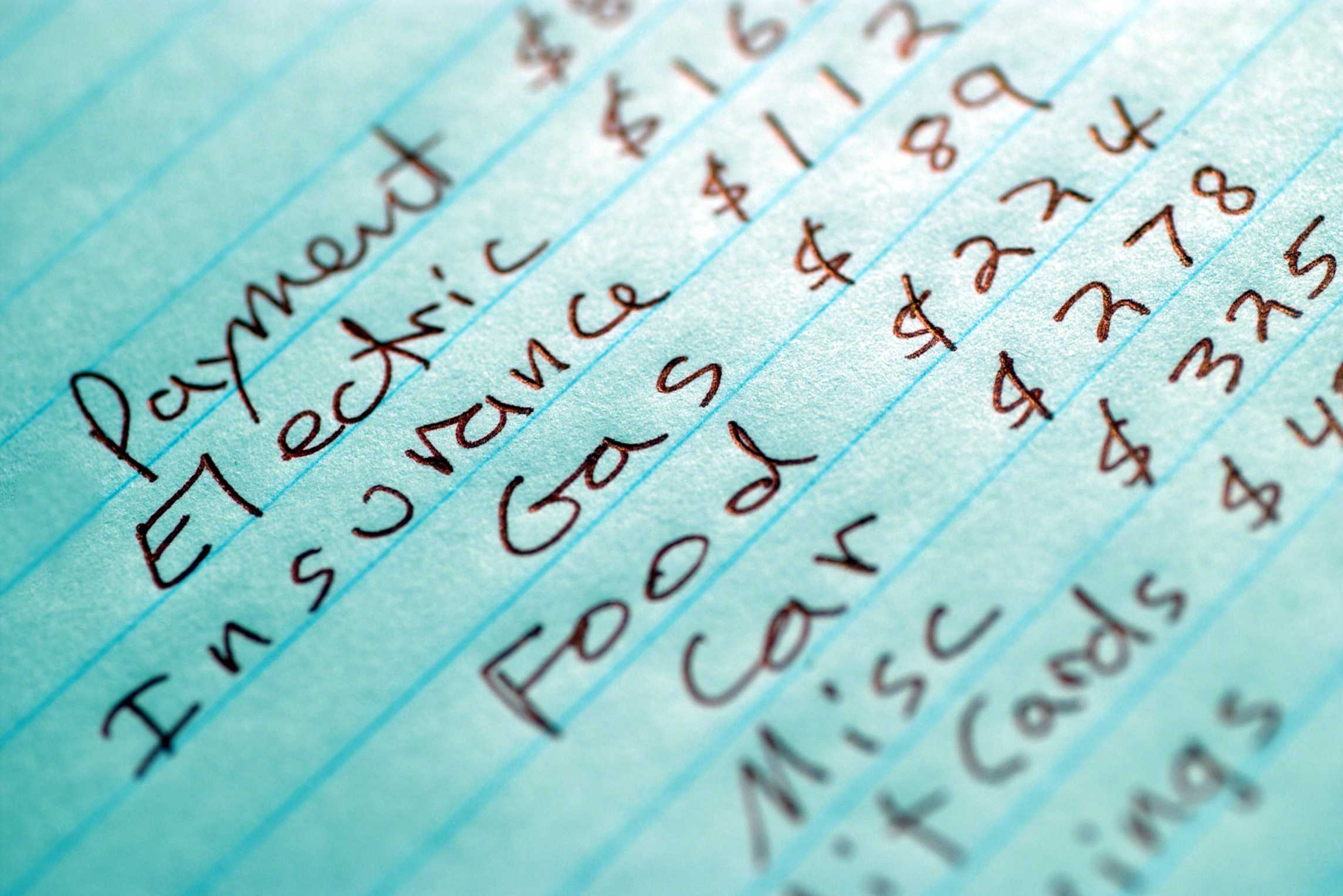 The end of the semester is just a week away and the holidays are right after. Gifts for friends and family can be expensive with prices only rising. On top of the stress of working extra hours, chasing the deals online, and the last minute struggle to find the perfect gift, the next semester of school is right around the corner. There are several ways to budget through the holiday season and winter months to make paying for everything including classes, books, and other supplies manageable.
"Paying for college can be a balancing act all on its own and then when the holidays come around, gift giving and big family dinners can add extra challenges for sticking to a college student's budget. We hope that with a few quick budgeting tips students can have a restful and enjoyable winter break," said Melissa Schultz, Director of Student Success and Retention.
Easy methods to get started
A great way to start a budget is to add up all of the projected costs for school. It may look like a hefty number, but it is necessary for a realistic budget. Look at overall class prices, book costs, and other supplies needed for general prices. From this point there are multiple ways to budget. Little things such as cutting out coffee from brand name stores and brewing it at home, or cooking lunches to take to school instead of buying lunch every day from the cafeteria or fast food can help. Packing snacks and carpooling with friends are two other ways to cut down on expenses.
Cutting out the little expenses may be a surprise with how much is saved because they do add up. Allotting a certain amount a month for these expenses and then being creative with spending for going out is wiser than spending freely.
"Set up a budget and stick to it. Don't spend money on the little things because it all adds up in the end. When temptation hits to spend money, leave the situation and learn to prevent yourself from being in those situations. Once you learn to do this you will start to see your savings go up for times you really need the money," said Business Club President Joshua Hunter.
Paying for tuition strategies
When tuition is due, it may be a pretty hefty sum. The college does offer a payment plan that has different options to pay tuition gradually instead of all at once, over the course of the semester with a down payment. Getting loans from the school or government through the Free Application For Federal Student Aid (FAFSA) can help as well.
Another option can be to ask for small sums of money over the holiday season from family members and tell them it is for supporting tuition. Asking for a small sum for tuition instead of presents,  may get one more money than one thinks because family will love helping to support one's education.
Getting books and supplies at lower cost
Books and supplies are more than they are worth sometimes, but are needed. Renting books will have a lower cost than buying them outright. Also searching websites such as Amazon, eBay, or Chegg is helpful because books can be found there at a lower price than the college bookstore for purchase or rent. Trying to find students that took the class previously may lead to being able to borrow the book from them or purchase it at a lower price. Books and supplies are great things to ask for. Receiving them as presents saves one from having to buy them all themselves.
Other useful tips
Gifts can be expensive, but there are ways to avoid that. Handmade gifts, no matter how small, are always the best because the time and effort put into them is always appreciated. Writing notes and making cards, or wrapping gifts using newspaper instead of fancy paper and bags can save money. It may not look as nice, but it is the thought that counts.
"The holidays is always hard because I have so many people to buy for, but baking for people is always nice and thoughtful; plus it is cheap and makes large amounts that can be divided between multiple people. It really is the thought that counts this time of the year, not the price tag," said Journalism student Peter Hadad.
Budgeting is not easy, but can make paying for college at any age manageable. Knowing the options that the college offers for financial assistance and reaching out during the holidays can help immensely. It may be hard, but it is not impossible, and with plenty of methods to this madness, anyone can become accustomed to budgeting. Enjoy the holidays and find ways to still stay financially stable this season.