How did the Grinch steal Christmas?
The tell tale classic
By Emily Espinoza, Campus Life Editor
Rate: 2.5/5
No actor could better portray the Grinch's bitter attitude as well as Jim Carry. Carry hides behind the wrinkled, green face of a grimacing creature whose devious plot against the seemingly innocent "Whos" indulges viewers in the all-time favorite holiday movie, "Dr. Seuss' How the Grinch Stole Christmas."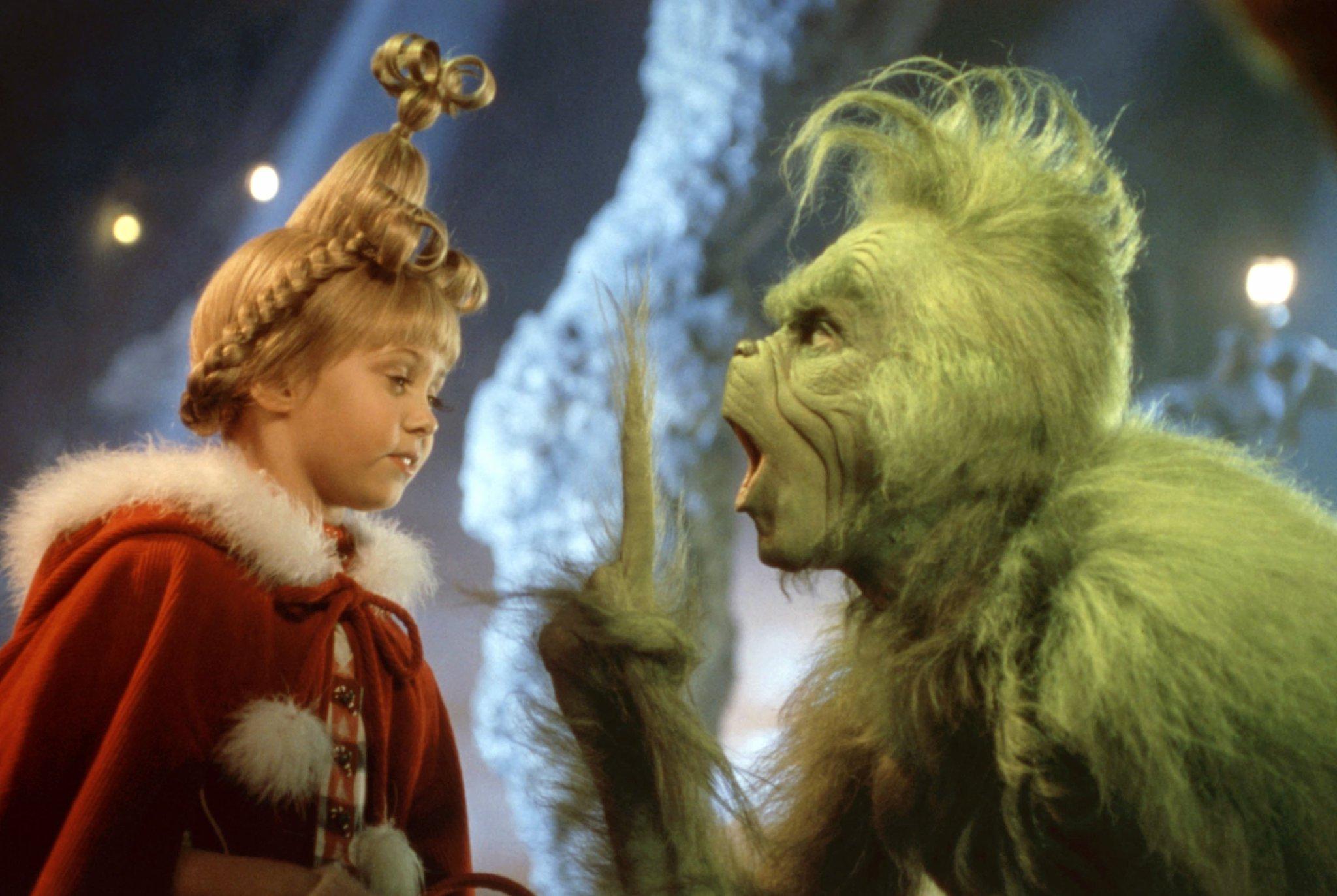 Academy Award winner, Ron Howard, directed this holiday season classic starring Carry as well as Taylor Momsen, Jeffrey Tambor, Christine Baranski, Bill Irwin and Molly Shannon. "How the Grinch Stole Christmas," first hit screens in November 2000, when critics referred to it as overrated junk marketed under the label of Dr. Seuss. The film was based on a 1957 story and later animated movie in 1966 also titled "How the Grinch Stole Christmas," by Dr. Seuss and closely followed the same storyline. Although the movie is full of cynicism and big-budget fantasies, many are still in favor of its timelessly humorous characters and the actors who play them. Throughout the movie we follow a sour invert, the Grinch, who was basically shunned from the members of Whoville for his strange green appearance. Carry brings the Grinch to life with eccentric facial expressions and taunting remarks as he corrupts the mystical town of Whoville.
The Grinch, still scarred from the effects of childhood bullying, is unnerved by the Who's joyful festivities and descends onto Whoville from his home atop of Garbage Mountain in hopes to ruin the citizens' holiday spirit. The Grinch is almost successful in his plan to steal all of the cheerful Christmas decorations; he even brings them to the top of Garbage Mountain before he encounters little Cindy Lou Who, played by Taylor Momsen. This young girl embodies a childish persona that radiates a saintly innocence that is undeniable touching, even to the Grinch. Eventually, Cindy Lou Who's compassion is so overwhelming that she is able to redeem the Grinch from his ghastly hatefulness, and invites him to join her and the other Whos in their Christmas preparations.
Although the general storyline is very sweet, it is not well elaborated on and rather is masked by a series of special effects and greedy behavior. It is apparent that the Who's of Whoville are not selfless good-doer's as much as we'd like them to be. Instead, they are pictured as more stuck-up, materialistic beings that may even represent a slight sense of prejudice. Ideally we might see the Grinch himself as a corrupt product of childhood rejection and mistreatment whose distorted mindset motivates his hateful view on Whoville. And even though Carry's performance is exquisitely tasteful, we are not given as much of a backstory as we'd like to see to play on the audience's sympathy.
"How the Grinch Stole Christmas" will always be a timeless holiday favorite whose magical setting and remarkably entertaining performances wow audiences of all ages. Although all of the glitter and goo used to set the feel of the cinema may be overbearing at times, witty humor and an underlying benevolent message will always hold this holiday classic dear to every fan's heart.