Committed to his community
Detroit Chief of Police James Craig visits Schoolcraft
By Quinn Storm, News Editor
On Dec. 7, Detroit Chief of Police James Craig visited Schoolcraft to speak with a group of students, staff, faculty and community members about making good decisions and his journey to getting to where he is today. Chief Craig spoke of community, commitment, and all the places he has served and brought together through his various roles. While law enforcement has been under scrutiny in the media lately, Chief Craig remains confident in both his skills of handling media attention and his commitment to the city of Detroit.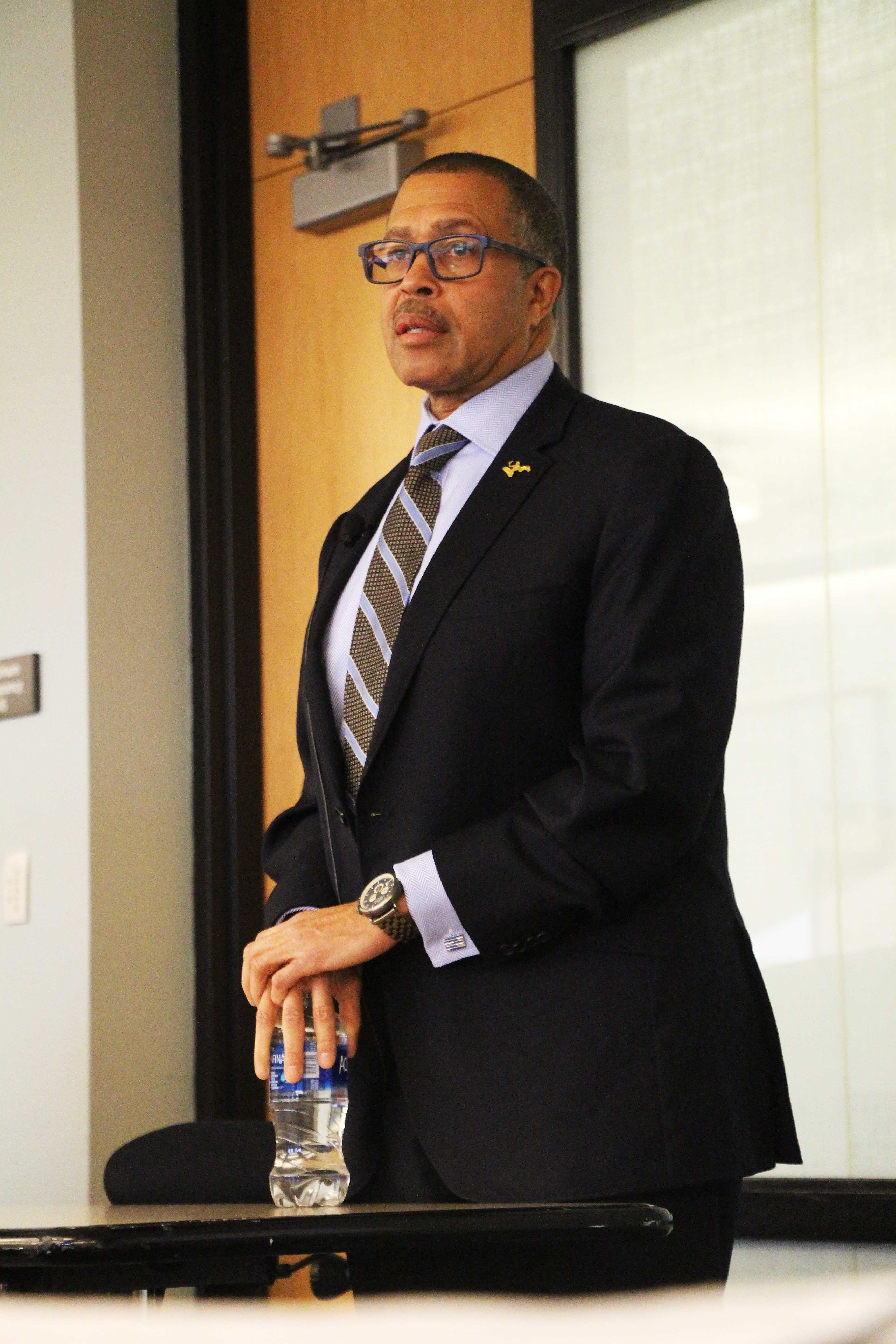 "We have the best police chief anyone could have. We are so blessed. On top of everything, he's a leader," said Dr. JuJuan Taylor, Professor and Department Chair of the Communications Department at Schoolcraft, referring to Chief Craig.
Most of Chief Craig's speech centered on the places he had been and the work he has done. After starting out as a beat cop in Detroit, he moved to cities such as Los Angeles, California, Portland, Maine and Cincinnati, Ohio. While in these cities, Chief Craig used strategies he learned in Detroit to improve police and community engagement and relationships. Even though he did his best to serve and protect in each of these cities, his dream was to become Chief of Police in Detroit, where he began his career and grew up. This strategy of community engagement not only helps control crime in the city, but also helps maintain a working and meaningful connection between the community and the police force. It also helps to minimize social and media outrage when less than stellar events occur, such as a violent crimes between police and citizens.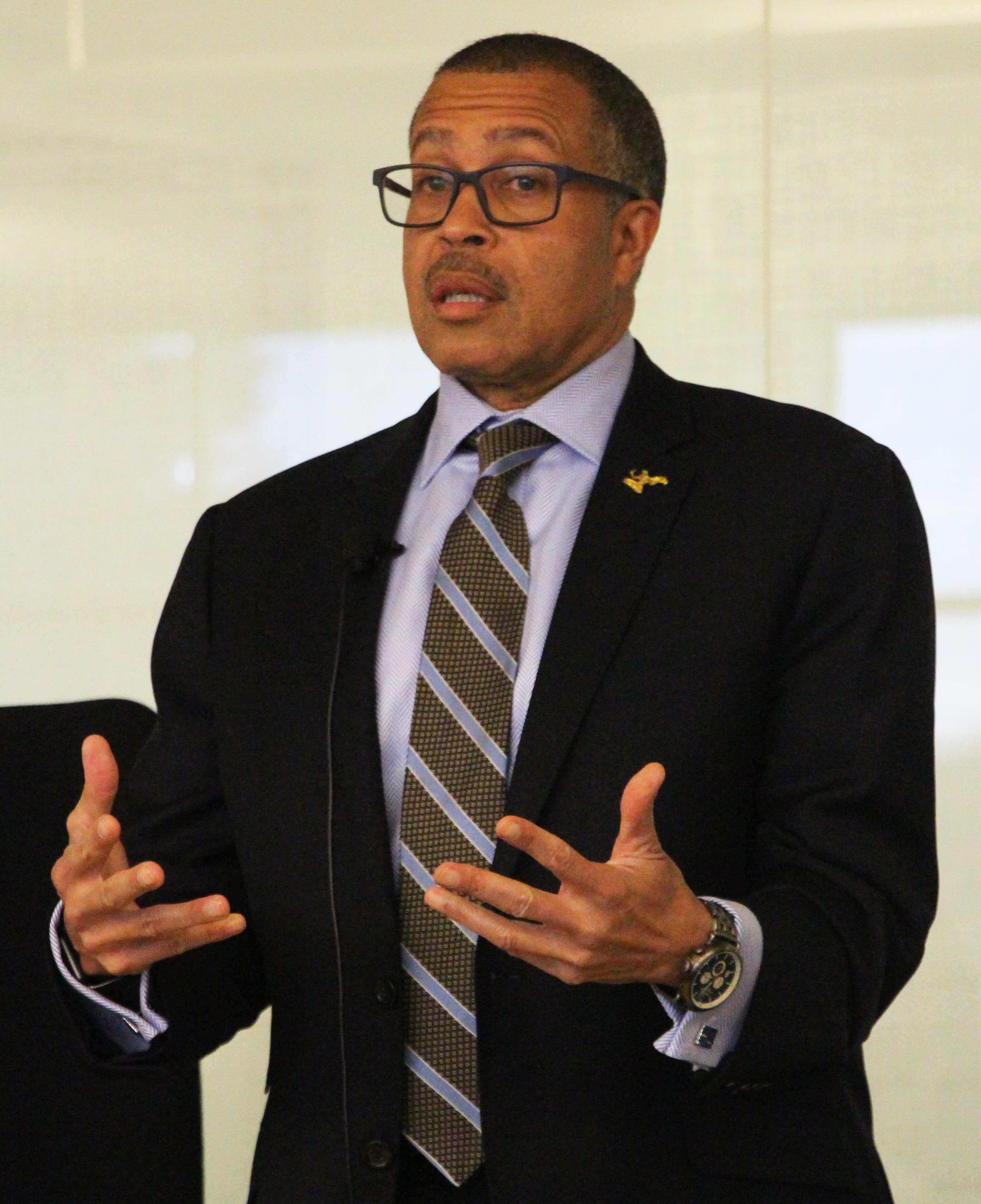 "One of the reasons we hire retired police officers (at Schoolcraft) is because they have 25 years worth of experience working in communities; we want to take advantage of the experience they had so we can bring it here where they can interact with the public, faculty, staff, and students because they have not only police experience but life experience. So, we can be involved, we are involved, and I think you can ask anybody that everybody is pretty happy with the job we do here. We are pretty approachable," said Schoolcraft Campus Chief of Police Steve Kaufman. This parallel between Schoolcraft and the city of Detroit shows how useful Chief Craig's tactics are; the way he runs his force can be implemented in nearly every other police force. This strategy can help to improve community and police relationships nationwide.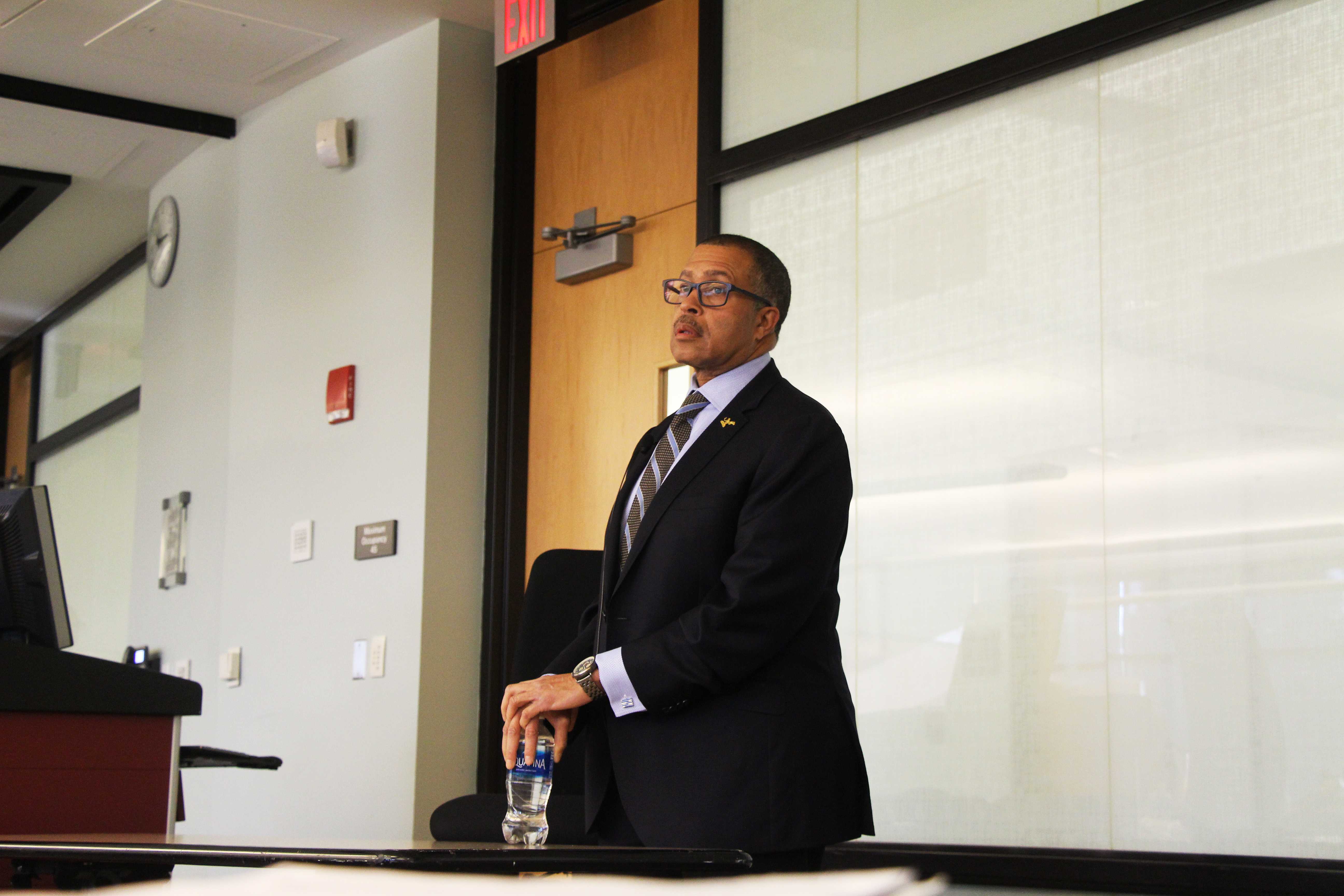 Chief Craig had another point to his conversation with attendees: making good choices. While he moved around and took different jobs, major risks and challenges were involved. Those decisions are what got him to where he is today. If he had made different choices, such as never applying on a whim to be the Chief of Police in Portland, he never would've gained the experience that is valuable to him in his current role.

"Well, you have a person who is actually doing the kind of job that requires the talents he says you should have as future leaders. He's telling you, you have to communicate, you have to be willing to communicate, and in that communication you have to be frank and fast and I think that's an important thing to hear from someone who does it everyday," said Schoolcraft President Dr. Conway Jeffress.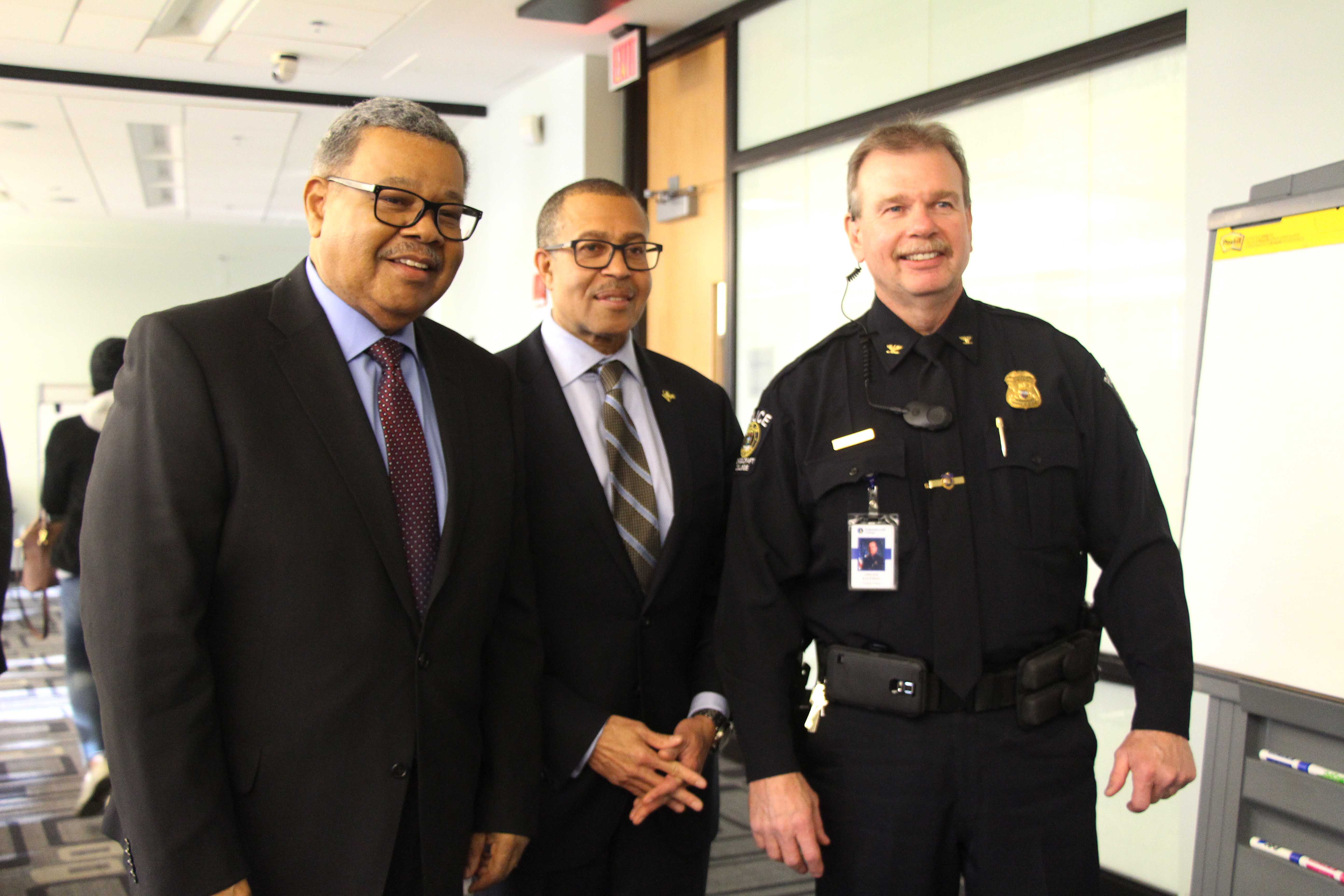 Chief Craig's appearance was made possible by Dr. Taylor, who brought in the guest speaker for her communications class's benefit, as well as for the benefit of those in the Schoolcraft and Livonia community. Chief Craig's accomplishments have made Detroit a safer place in general, and for that we thank him.