Hitting the Airwaves
Audio broadcasts add depth to campus life
By Quinn Storm, News Editor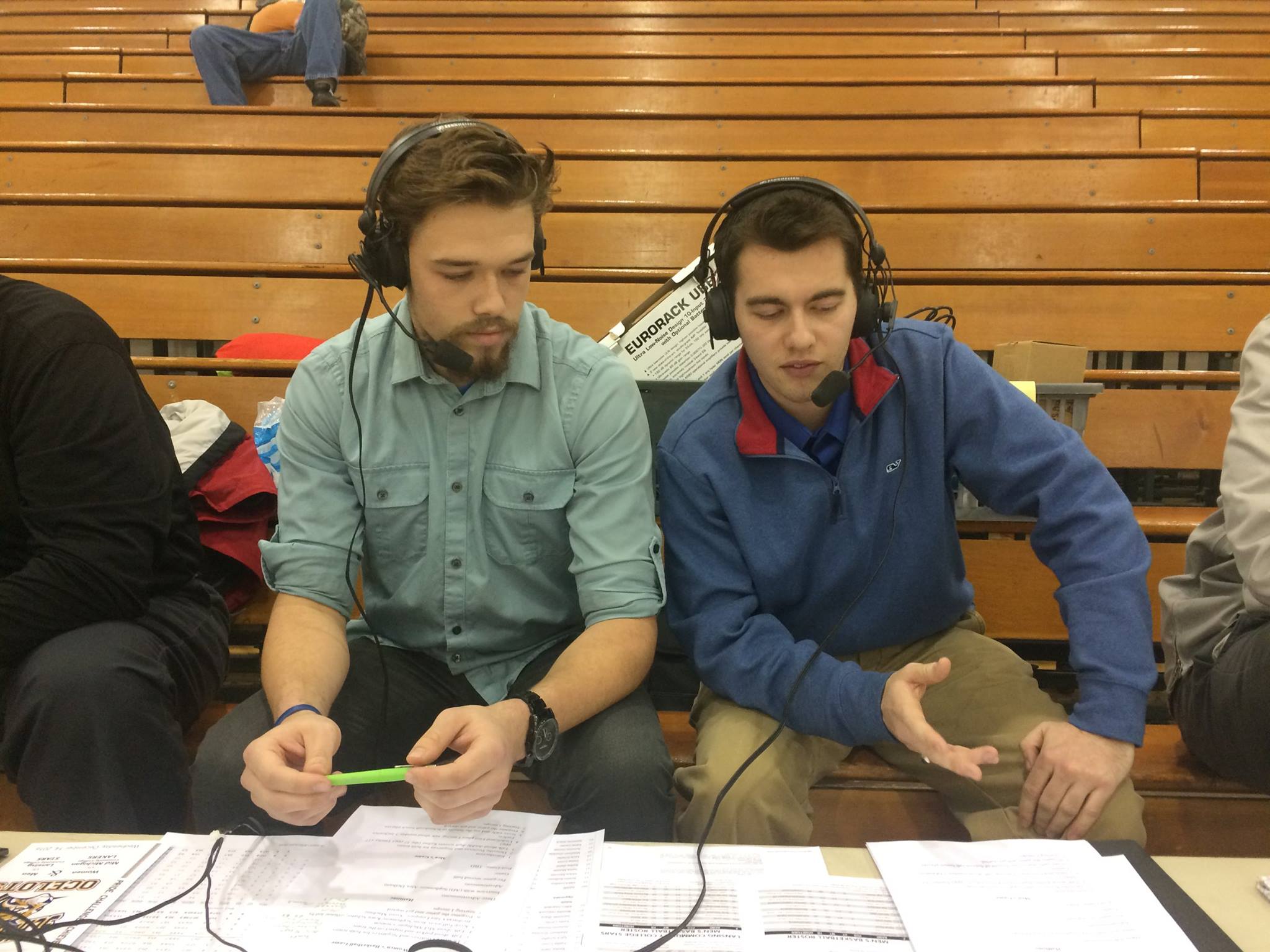 Podcasts, Internet talk shows and live feeds are becoming the preferred way of receiving information, especially for the younger generation. As of the beginning of the winter semester, the newly formed Audio Broadcasting Club has taken off on campus. The club was kick-started by students James Paxson, Jimmy Moldeski, Christopher Skarnulis, Josh Hunter, Cameron Gwinn and Jason Green late last fall in hopes to connect a bridge of media between radio, video production club, and newspaper. With the help of Sam Gooden, Director of Media Services, the Video Production Club and the support of both the Athletics Department and the Student Activities Office, the Audio Broadcasting Club debuted live in December highlighting the Schoolcraft basketball games and are looking to expand into other programming.
"This is how people are communicating now. There's an opportunity for our students to get on social media along with the broadcasting. We are working with our media department as well as our athletic department so there's some crossover there that we're working on, and it's an overall good experience for the students as well as our staff members who are involved, too," said Todd Stowell, Director of Student Activities.
On Jan. 14, the club broadcasted the men's and women's basketball games and have scheduled coverage for three more games this season. Live audio broadcasts will be held on Jan. 28, Feb. 11 and Mar. 1.
"On their first go around they asked me to be their guest at halftime so they (Cameron and James) interviewed me at halftime. I think it went great. It was fun and I like it because you can become a little opinionated and you never know what they're going to ask, so I enjoy that. I'm going to give them my honest view of what happened. I think it adds a flavor of the students actually providing the commentary and color of the event," said Sid Fox, Schoolcraft Athletic Director.
Club members not only broadcast, but also produce. They plan the shows, prepare and execute all on their own. With equipment provided by Media Services club members get to work as a team which includes a producer, talent, production staff, marketing and advertising and a statistician. Future plans for the club include doing a weekly talk show broadcast and including video broadcasts of the games and campus events as well along with the audio podcast.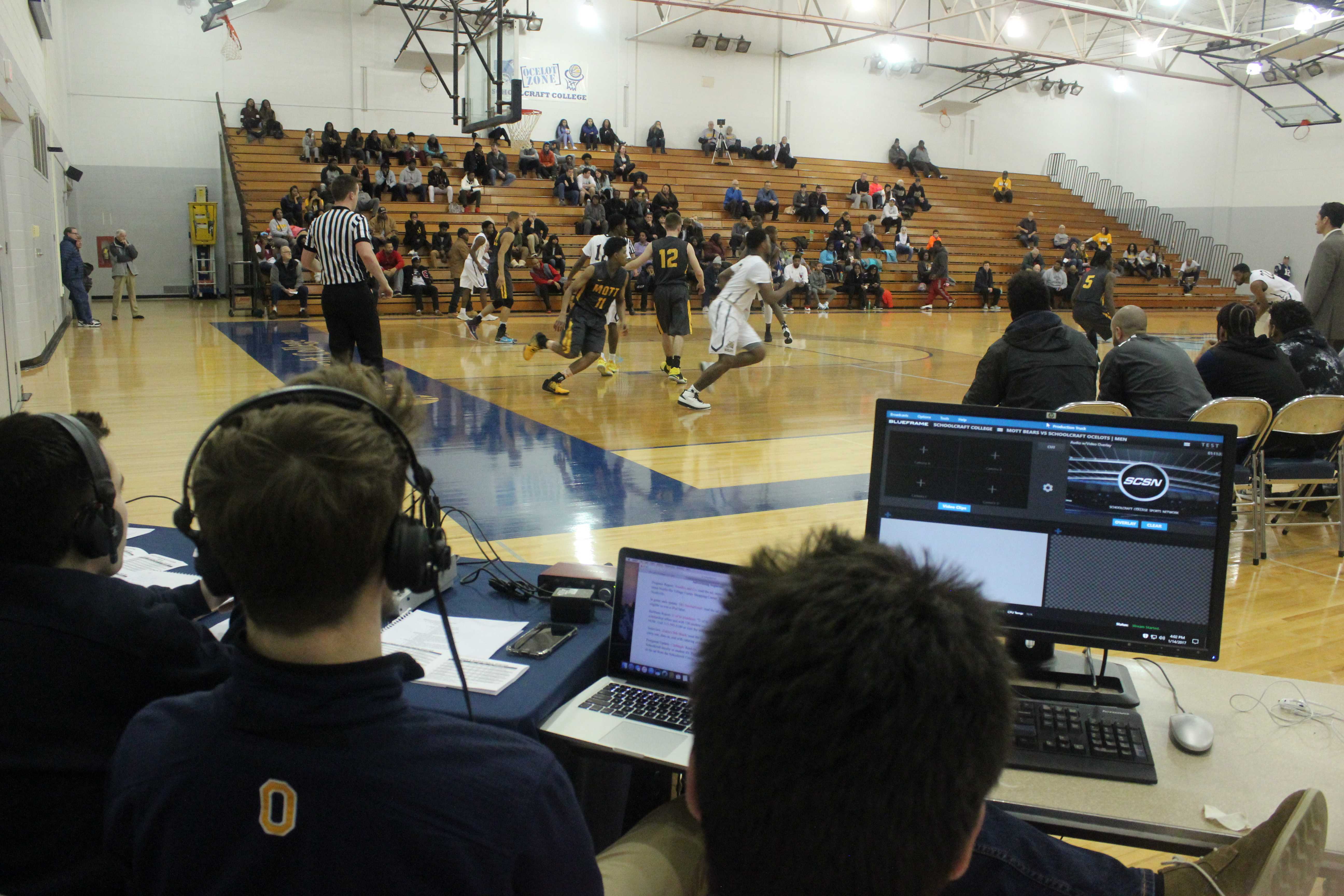 "I'm basically an advisor or support for the students. I give them the guidance of what equipment they need to use and help establish the connectivity idea and we already do some of the sporting games. They got crew participants and volunteers who are committed and eager to make sure they have the personnel to do the things they have to do. I am very impressed with the preparation they've done. I think it's going very well right now," said Sam Gooden, Director of Media Services.
Any students interested in joining the Audio Broadcasting Club are welcome to stop by the Student Activities Office in the Lower Waterman to receive more information or call (734) 462-4422. Listeners that want to follow along with the broadcasts can check out the Schoolcraft Connection's Facebook page or follow the Connection on Twitter to get tweets to the link when a broadcast is going air.
To listen, go to http://njcaatv.com/ and type "Schoolcraft" in the Njcaa dropdown field.