Unnecessary expenses
High Textbook prices are not a necessity
By Quinn Storm, News Editor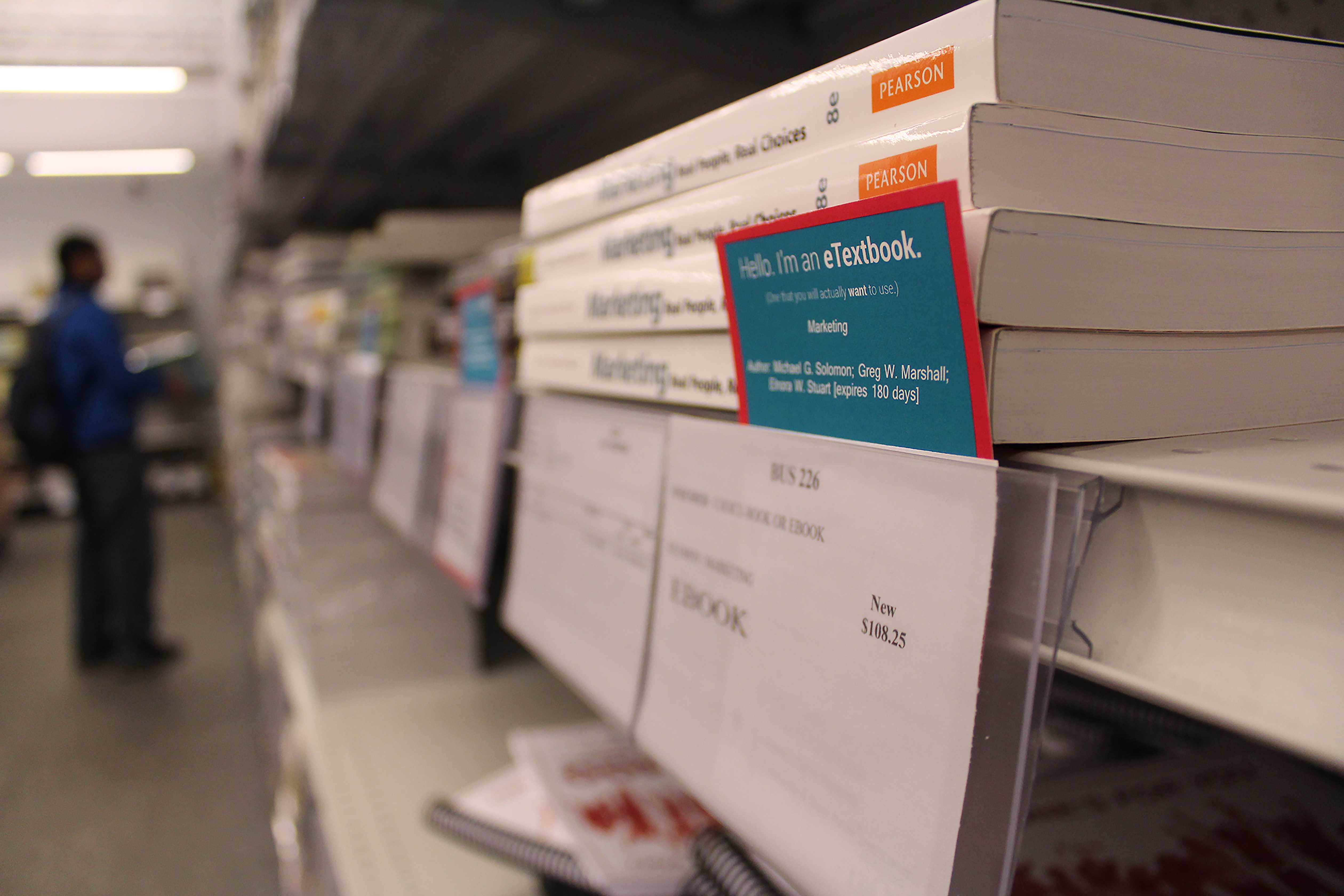 Last semester I took a class that was a necessity to meet my graduation requirements. On the first day of class while we were going over the syllabus, the instructor made sure to point out to buy the "required" textbook. Of course, wanting to do my very best in the class, I went right online and purchased the book from the campus bookstore (or rented it, rather, as it is quite a bit cheaper that way).
By the end of the semester, I had completely forgotten about the textbook which had been sitting in the back seat of my car until I received the email reminding me that it was due to be returned. It was then that I realized that not once throughout the fifteen-week class did the instructor even mention that we had a textbook. I'm sure I could've flipped through and found topics that related to what we were discussing in the class, but what really frustrated me was the fact I had spent quite a bit of money on a "required" textbook that was never mentioned, referenced to or even suggested to better my learning.
It would be one thing if the instructor had reminded the class which chapter correlated with what we were discussing or even outlined in the syllabus which chapters went with which weeks, but that never happened. Basically, I could've saved myself a lot of money if I hadn't bought it, but instead was misled by the instructor claiming that I needed it.
Maybe this isn't such a problem for students who have extra money or have other resources to pay for their schooling, but for those students who rely on financial aid or are paying their way through college themselves this misguided buying of expensive books can really slow their academic career down.
Not every class's books are expensive, but plenty of them are. What happens to the students who are paying on their own and going into a science or math related field? Those books are ridiculously priced; even online websites such as Amazon where you can rent textbooks for lower prices, a lot of books can still be a hundred dollars. Not to mention the classes that use newer editions of books that aren't available for renting, only for buying.
All in all, I recognize that for certain classes the book is definitely necessary. One probably couldn't pass a math or a chemistry class without the book, however many other classes should re-evaluate whether these books are actually necessary, as well as reconfiguring pricing.
The point of Schoolcraft college is to be a more affordable option than a four-year university, but when I talk to my friends who attend other colleges about their textbook prices we're all in the same boat. Textbooks should be readily available to all students because success in learning is hard to do without them.