Make him stay
Detroit Lions quarterback Matthew Stafford should get contract extension
By James Paxson, Sports Editor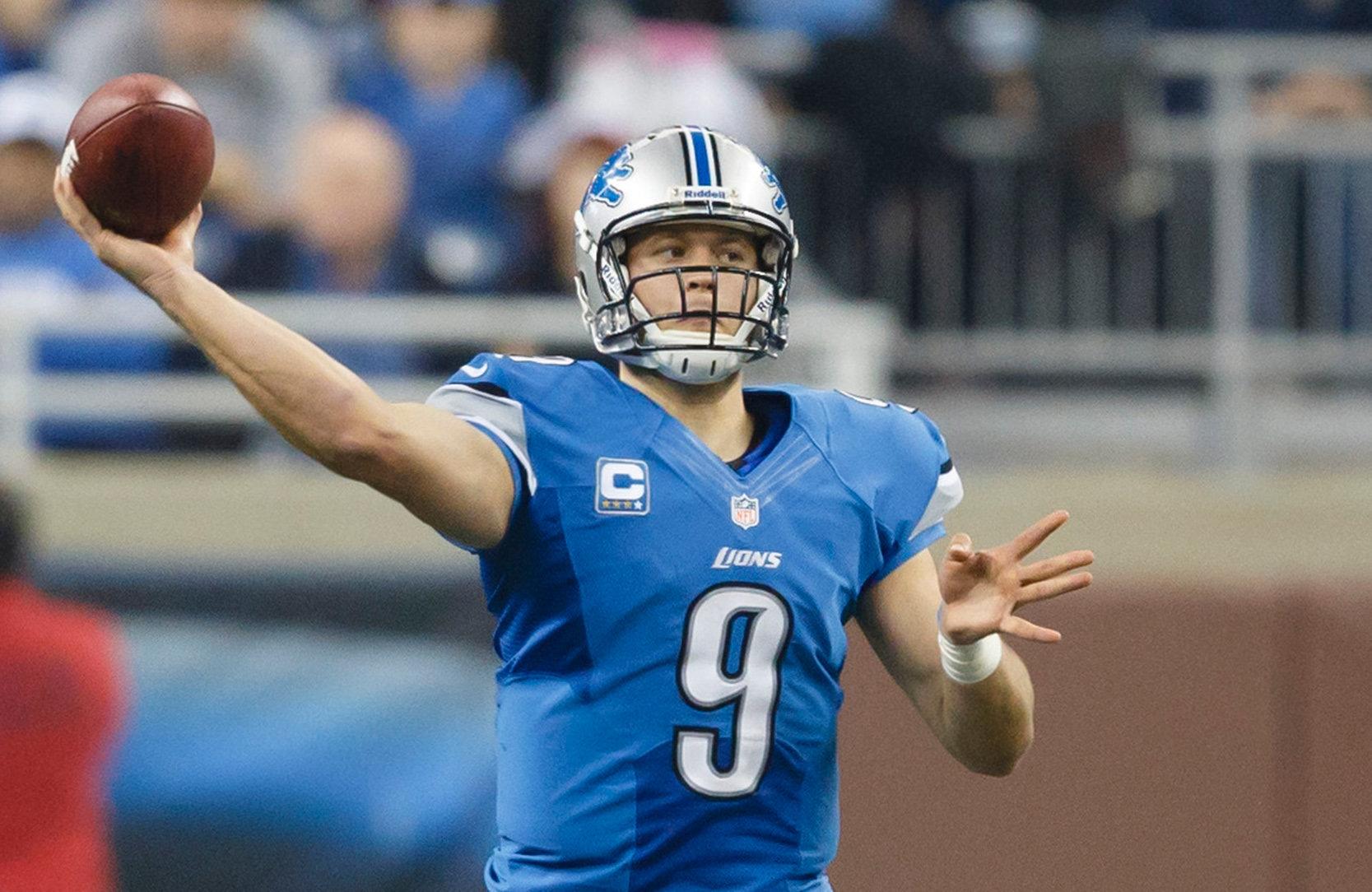 On Jan. 7, the Detroit Lions lost a wild card playoff game to the Seattle Seahawks with a final score of 26-6. The Lions once again ended the season without a playoff win; and continued their postseason drought of having no postseason victories since 1993. In such a sports driven city like Detroit, fans look for something easy to blame whether it is the ownership, general manager, head coach or any of the football players.
The bottom line is this team needs a leader that will get them a division title, a playoff victory and maybe one day a Super Bowl. This will all start with the player Detroit decides to put under center for the next couple of years. Detroit Lions quarterback Matthew Stafford, has one year left on his current contract and there are a couple options that the Lions have with him.
Option one: leave Stafford behind. Let Stafford start looking for other teams to play on and let him get the major deal that many quarterbacks are getting around the league right now.
Option two: Make Stafford the franchise quarterback with a long-term contract for the next five to six years.
Option two is the most beneficial to this team's future. Stafford is improving, he is clutch under pressure especially when the clock is running down, and he can make players around him better. Detroit should choose to sign him to another contract deal locking Stafford in for another five or six years and making him this team's franchise quarterback. Either way, this decision will have to be made within the next year because in the National Football League (NFL) the quarterback is essential component on getting wins, playoff victories and a Super Bowl Title.
According to espn700sports.com, ESPN football analyst Ron Jaworski commented, "The heartbeat of a football team is the quarterback position and I think everyone who has any intelligence about the game understands you must have consistency at that position to be a championship team."
Many Detroit fans have been hesitant on putting all of their faith into a man who has not won one single playoff win in the eight seasons he has been the leader of the team. Whether people like or hate Stafford, Detroit must find a way to keep him here because he has made strides in the development of this franchise during in his tenure.
Before Stafford came to Detroit in 2009, the Detroit Lions were the only NFL team to not win a single game in a season (2007), they have not reached the playoffs since 1999 and there was no clear great starting quarterback option before Stafford came here; he was our savior back then and he is our savior now.
This past season Stafford threw only 10 interceptions, which is the lowest amount of interceptions thrown in his career when he starts the whole season. (ESPN.com) Stafford also became the most clutch quarterback in the NFL. According to CBS.sports Stafford had the most game-winning drives in a single season with 8 and has a total of 26 game winning drives in his career. Lastly, he makes average players better players. For example, Marvin Jones and Zack Zenner had the best seasons of their career with Stafford throwing them the ball more and putting them in situations to be better football players.
Stafford is clearly the prime quarterback for the Detroit Lions to take the next step. Love him or hate him, the team needs him if they are really looking to advance to the next level and starting winning the quality games.