The best ribs in town
Zukin's Rib Shack opens in Livonia
By Elizabeth Casella, Managing Editor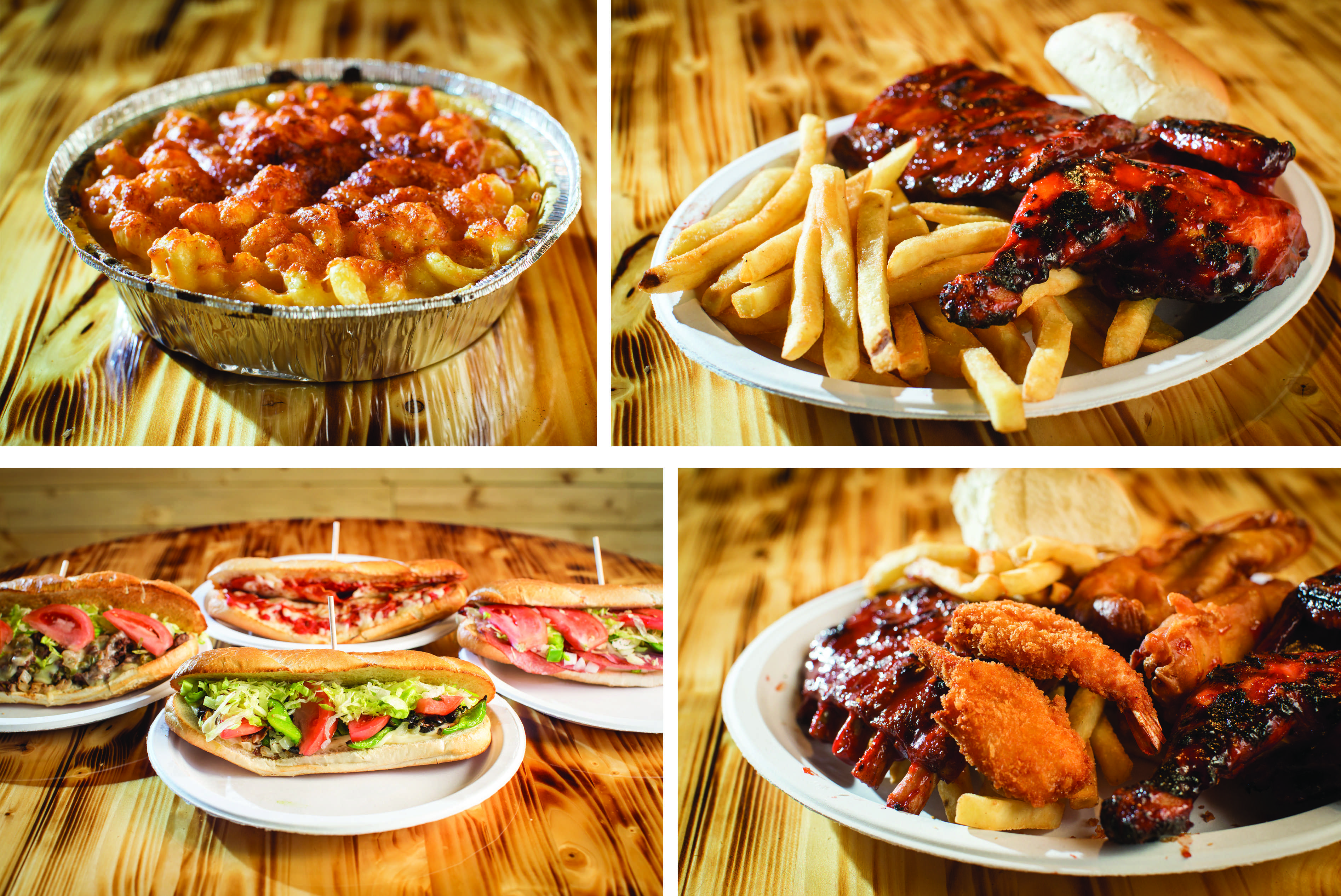 The latest popular destinations for the restaurant industry are the fast casual style of establishments. A fast casual restaurant does not offer full table service, but promises a higher quality of food with fewer frozen or processed ingredients than other fast food restaurants. It is a perfect place for those that are on the go, but still want high quality food at a low cost. It gives a great twist on a restaurant and self serve styles because the food is prepared there, but there is minimal wait staff so the drinks and appliances or orders for more are self-serving.
Zukin's Rib Shack, located at Five Mile and Farmington Road in Livonia, opened late last year and is a wonderful addition to the fast casual dining experience. Their menu ranges from mac and cheese, to pizza, ribs, rib tips, to salads and seafood. With prices per person typically under $10 a meal it is an affordable option for patrons.
"I have wanted to open a restaurant for 25 years now. I lived by one of the original ones. I knew the product and how it was very successful. Knowing it helped me to decide to make this career as well as Bob Tabor, giving me permission to open and helping me along the way made this process possible," said Louie Conz, Owner of the Zukin's Rib Shack Livonia location. "It has been about a year and a half that the process of opening the restaurant began and transforming it from a Chinese restaurant to what it is now. It has been in the thought process for about 10 years though."
Zukin's began as an ice cream shop in Metro-Detroit originally and then eventually was changed and made into a rib shack as the years past. There used to be several of the restaurants across the state, at one time being as many as 12 all together. Family or friends of the original owner owned them all as franchises. Now there is only two. The first of which stands in Lincoln Park and is a takeout. The one in Livonia is a take on this with take out, but also has the option of sit down dining to add a more original aspect to the location, while holding the spirit and renowned food of the original.
"Approximately 40 years ago I bought the Lincoln Park location from my friend after leaving the automotive industry. About 25 years ago I moved the location from its original spot across the street to allocate for more parking because of our business doing well. The best thing about having this new location is the sit-down aspect of it. It gives a different feel than the carry out only option and I hope that eventually more can be opened because of the great food and concept it offers the public," said Tabor.
The Livonia location has a large menu selection that is universal, so that everyone can find something to love. It also can be accommodating or versatile to those with allergies or special circumstances.
"I am really hoping to expand and continue to build the menu. I am hoping by summer to have an outdoor patio to offer more seating options. I think that so far the location is coming along well and eventually the goal is to open more," said Conz.
Zukin's Rib Shack is a staple that has been about of the Metro-Detroit area history for over 50 years. Offering a variety of cuisine for everyone and known for their ribs and fried chicken, some say they have some of the best in town if not the state. Stop in and try one of the newest editions to the restaurant market in the local area.
Zukin's also offers catering for events of all kinds as another option. The resturant is located at 33897 5 Mile rd in Livonia and is also currently hiring and can be contacted at 734.261.7427 or visit zukinsribshack.com to apply. For anyone wanting to visit Zukin's the store is open Sunday-Thursday 11 am until 8 pm, Friday and Saturday from 11 am until 9 pm.