Horoscopes for the week of Feb. 5
Compiled by Quinn Storm, News Editor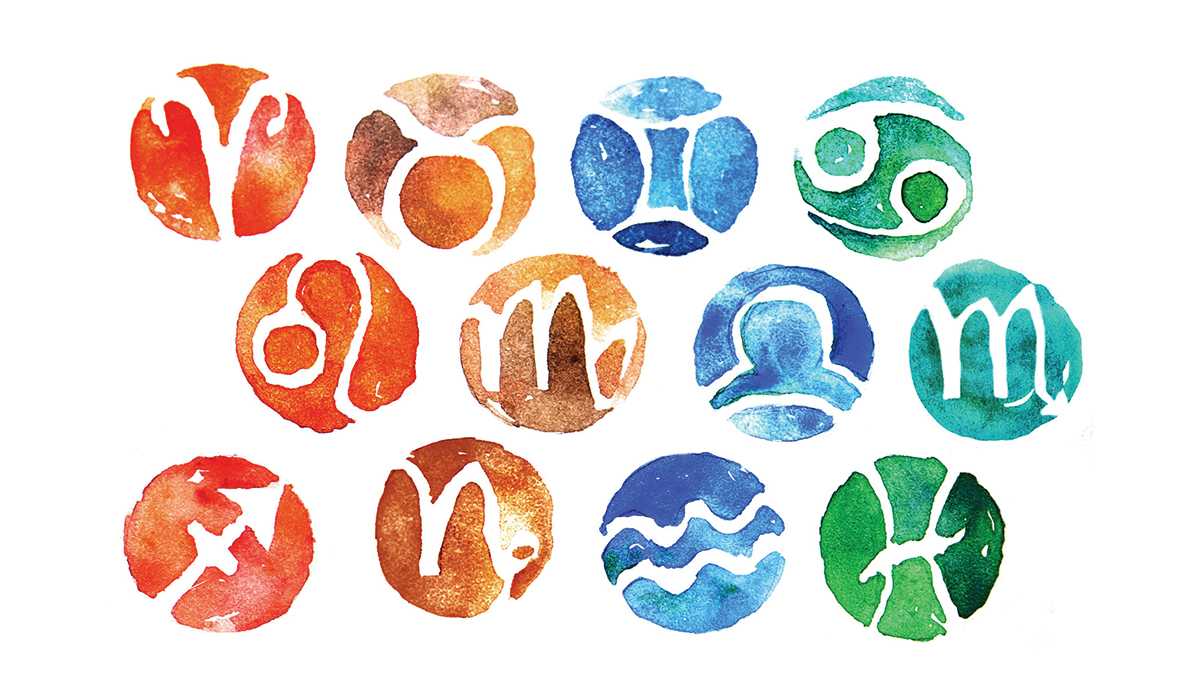 AQUARIUS (JANUARY 20 – FEBRUARY 18)
Usually you know exactly what you're doing, but lately life seems to be throwing a lot of things at you that you're not prepared for. Expect for Tuesday and Thursday to be eye opening for you in the realm of deciding what to do. Take this time to listen to your intuition, the right ideas will appear. Connecting with people, new to you and old, can help you make good decisions for yourself in the future.
PISCES (FEBRUARY 19 – MARCH 20)
Big shifts are coming your way, but that doesn't mean you should be frightened. Things with friends may have been tense lately, but sometimes a big blow up can make everyone grow and understand more. Although drama is unnecessary, use it to better your position and point of view. Over the next few months you can expect to find a lot of value in your finances and work relationships.
ARIES (MARCH 21 – APRIL 19)
There's been a lot of confusion in your life lately, especially about career paths. Tuesday and Thursday of this week can heighten your senses and give you an opportunity to make a decision you won't regret. In the next few months love is nearing; don't be scared to accept someone new into your life. All these changes at once may be frightening, but sometimes a life makeover is what you need.
TAURUS (APRIL 20 – MAY 20)
Over the last few months you have been growing in ways you've never seen before. Now, you should slow down and look at everything you finally have. Tuesday and Thursday could be deciding days for relationships for you. Subtle signs and hints from the universe have been coming at you; if there's something you've been weighing in your mind or are scared to do, now is the time to bite the bullet.
GEMINI (MAY 21 – JUNE 20)
Finances and emotions have been all over the place for you lately. After going over the details in your head for the past few months, Tuesday and Thursday this week are days of action for you. Be true to your feelings, but don't hurt anyone else's just for the sake of doing it. Some things are better left unsaid. This weekend, some time with friends or family is what you need to take your mind off stressful situations.
CANCER (JUNE 21 – JULY 22)
Stress is inevitable, but you've really been feeling it lately in almost all of your relationships. Clear the air this week once and for all. In the next few months you can expect an offer from your dream job, one that you can't pass up. Follow your heart and do what is best for you. Make sure to steady your relationships and keep in touch with the people that have helped you out along the way.
LEO (JULY 23 – AUGUST 22)
You're used to being pulled in many different directions, but this week take the lead and tell everyone else what you're doing instead of letting them decide for you. You can expect drama to wipe away this week, finally. With all this drama behind you, you finally have time to focus on things like learning, travel and your job; all the big picture stuff you love. Your current plan may change a lot, but be open to new ideas.
VIRGO (AUGUST 23 – SEPTEMBER 22)
Your life may have been extra stressful lately, but there are decisions that must be made for you. Not putting everything off and finally doing the things you've been thinking about will make you feel so much more relieved. Is every aspect of your life the way you want it? If not, change what you don't like and keep what you do. There's never been a better time for that than these next few months.
LIBRA (SEPTEMBER 23 – OCTOBER 22)
Even though you love people and socializing, all the people in your life have really seemed to be testing your patience lately. Calm down, take a breath and asses the situation. Do you really need to be in constant contact with people that irk you? If not, let the reigns loosen a bit and make yourself happy. You may be rethinking your fundamentals of relationships, so be open minded to new ideas and ways of life.
SCORPIO (OCTOBER 23 – NOVEMBER 21)
Your plans may have been squashed lately, but don't hold anyone too accountable to the point where you can't stand them anymore. Forgive and forget. Don't let your emotions get the best of you and tear into someone just because you may have had a small argument or miscommunication. These next few months are all about change for you, so be open minded and willing to try new things; you may end up liking them more than you expected.
SAGITTARIUS (NOVEMBER 22 – DECEMBER 21)
As you've already been reevaluating your thoughts and feelings a lot lately, new information coming your way could make you think about them even more. Prioritize yourself but don't forget about the needs of other people. The next few months, maybe due to all of the recent reevaluating of your life you've been doing, could be seriously romantic for you. A new person could come into your life and sweep you off your feet.
CAPRICORN (DECEMBER 22 – JANUARY 19)
A lot of back and forth lately makes you feel like you're taking one step forward and two steps back. Luckily, a major breakthrough is headed your way and you'll finally have some clarity. Keep in mind other people may be feeling the same way, so be open to what they say. Patience is a virtue, and remember that when you may be having tough conversations with others that you didn't plan for.