Another monster
Duke guard Grayson Allen needs stiffer penalty for on-court antics
By James Paxson and Cameron Gwinn, Sports Editor and Staff writer
Everybody who plays sports knows that one player that they hate to be around. The person who plays dirty and will find ways to get on your nerves. It happens at all levels. For NCAA Division I Men's Basketball, Duke guard Grayson Allen has assumed that roll.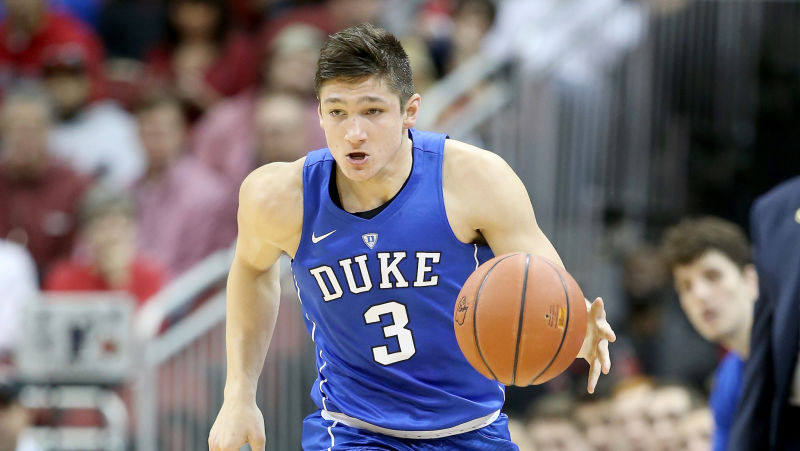 Allen was a McDonald's All-American in 2014. He stole the show at the dunk contest by jumping over then teammate Jahlil Okafor (now plays with the Philadelphia 76ers) to win. In other words he had a promising future. Allen is a talented player. When he's on his game he is phenomenal, but on the other hand he does have a downside.
For the third time since last February, Allen has deliberately tripped three different players, Ray Spalding (Louisville) on Feb. 8, 2016, Xavier Rathan-Mayes (Florida State) on Feb. 25, 2016, and most recently Steven Santa Ana (Elon) on December 16, 2016. Although Duke won all three games, the organization doesn't want to see their star player to do this. Louisville and Florida State are key opponents; what is there to gain from tripping an Elon player? A simple push or small hit would have been sufficient, but Allen thought putting his leg out in the air was better. Duke had up until their last meeting blown out Elon. Dukes last meeting with Elon was when Allen tripped Santa Ana.
The trip itself was uncalled for, but what Allen did after the trip was immature. Allen got called for a technical foul and threw a tantrum on the bench. Yelling at himself and smacking the seats next to him, Allen showed who he really is. Grayson Allen, for lack of better terms, is a spoiled brat.
Unfortunately, this is not a surprise to the world of college basketball that another Duke player who is highly touted for his talents can get away with whatever he wants and be known as a basketball type goon. An obvious example dates back to the early 90s when Duke basketball player Christian Laettner, who was known as potentially the best college basketball player in the history of the National Collegiate Athletic Association (NCAA). He was also a player who would get away with almost anything he wanted. For example, in the elite eight-tournament game against the University of Kentucky in 1992, Laettner deliberately stomped on a Kentucky player's chest and was still allowed to continue playing the game without discipline.
The main reason with all of this that causes a huge problem is that Duke's Head Coach Mike Krzyzewski completely got caught in a lie with teaching his player morals.
"As a program, we needed to take further steps regarding his actions that do not meet the standards of Duke Basketball. To that end, we have determined that Grayson will be suspended from competition for an indefinite amount of time," said Coach Krzyzewski to the press during an interview on December 22, 2016.
Allen's "indefinite" suspension lasted for only one game after which he was awarded the opportunity to return to playing with his teammates on Jan. 4, 2017 without any reminder of the behavior he ensued earlier in the season.
This is letting a player get away with murder.
Allen should have faced a stiffer penalty for his actions and been suspended a minimum of ten games. Duke should have paid the price for having their player get away with unsportsmanlike antics.
Bottom-line, the one game indefinite suspension was a joke. Dukes season was not affected, and Allen did not learn any lesson about acting like a baby on the court.