Banning more than books
As more books get banned, students are deprived of life lessons
By Dylan Randolph, Editor-in-Chief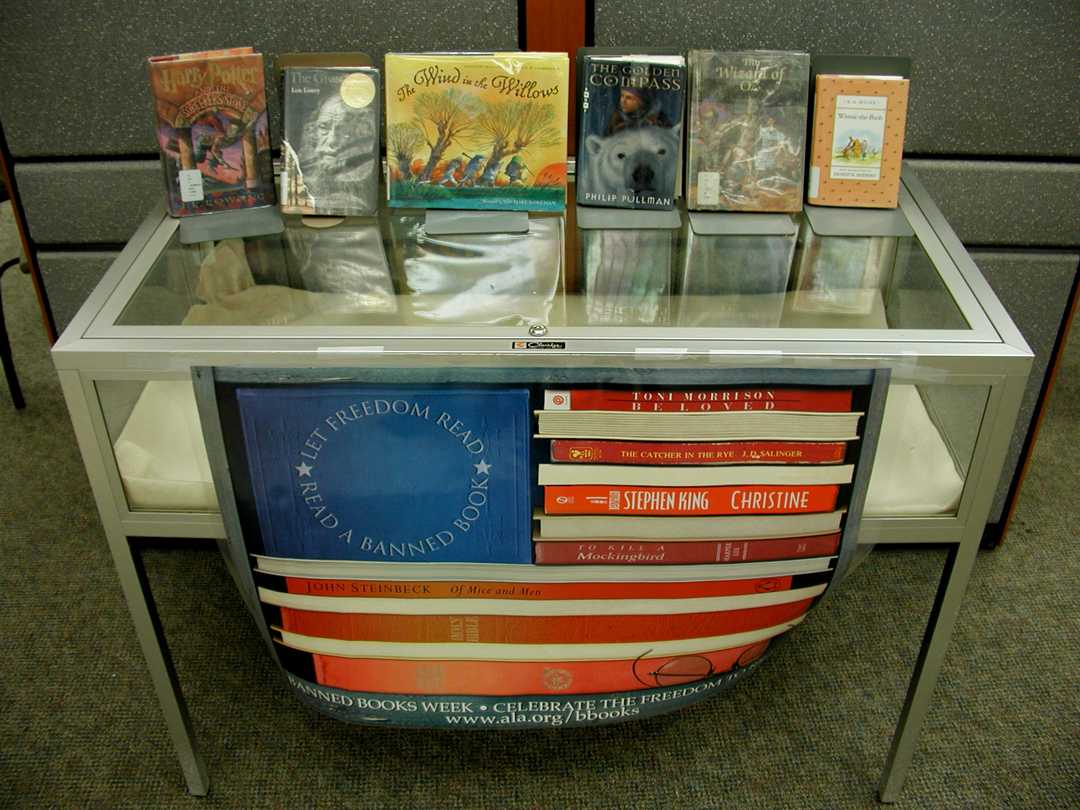 With today's culture becoming more liberal with every issue that faces the country, people would think there would be more acceptance nationally. However, beloved books from all genres, through all grades, are being banned because of their "controversial" content. Books are tools used by parents, schools, libraries and so forth in order to take readers away from video games, TV and movies to create more of an imagination. Words on a page can create more of a scene visually in someone's head rather than seeing actors or animations portray it on a screen. How are students supposed to be able to create these beautiful worlds and learn lessons if some of the most beloved books are being taken away? The list of books that are being banned needs to be shortened if children are ever going to learn from them.
According to www.ila.org in 2015 "Perks of Being a Wallflower" was removed and banned from the English curriculum in Wallingford Connecticut. The removal of the book written by Stephen Chbosky was due to parents complaining about the nature of the content in the book. The book is about a misunderstood teenage who faces his own dilemmas while finding comfort in his outcast friends as they take part in unconventional activities. This realistic teenage experience book faces issues such as homosexuality, date rape culture, masturbation as well as drug and alcohol consumption. Although the book isn't suggested for K-8 students, readers in high school actually deal with situations that secondary education students deal with. To ban this book is to shame an entire generation of people dealing with the exact same problems the characters face.
Another book that was banned in 2015 in Mount Horeb, Wisconsin was "I am Jazz." This book was intended to be read in elementary schools until a Florida-based Liberty Counsel took aim to sue the school. "I am Jazz," written by Dial Brooks, is a children's story about a transgender child based on the real life experiences of Jazz Jennings. So again, an entire generation is being deprived of learning about a real life experience that children will eventually encounter. In addition, the banning of the book means they are shaming transgender individuals. A book based on the same sort of principal titled "My Princess Boy: A Mom's Story about a Young Boy Who Loves to Dress Up" was challenged for removal in Granbury Texas, but luckily was retained by the elementary school.
Books such as "Al Capone Does my Shirts," "This Book is Gay," "Of Mice and Men" and many more have all been challenged to be banned, if they haven't been already. Banning books that deal with issues limit the thinking of individuals.America is supposed to be the "land of the free" but the moment it starts to ban books to fight certain ways of thinking, that is the moment it starts to convert to methods of countries like Russia and North Korea. If students are to be able to learn life lessons from more than just television then organizations and parents need to stop banning books. Books are about expanding horizons and no one should have the ability restrict them.