Unnoticed gem
Chuck Inglish's second album is a must hear
By Ken Narita, Staff Writer
Rate 4/5 Stars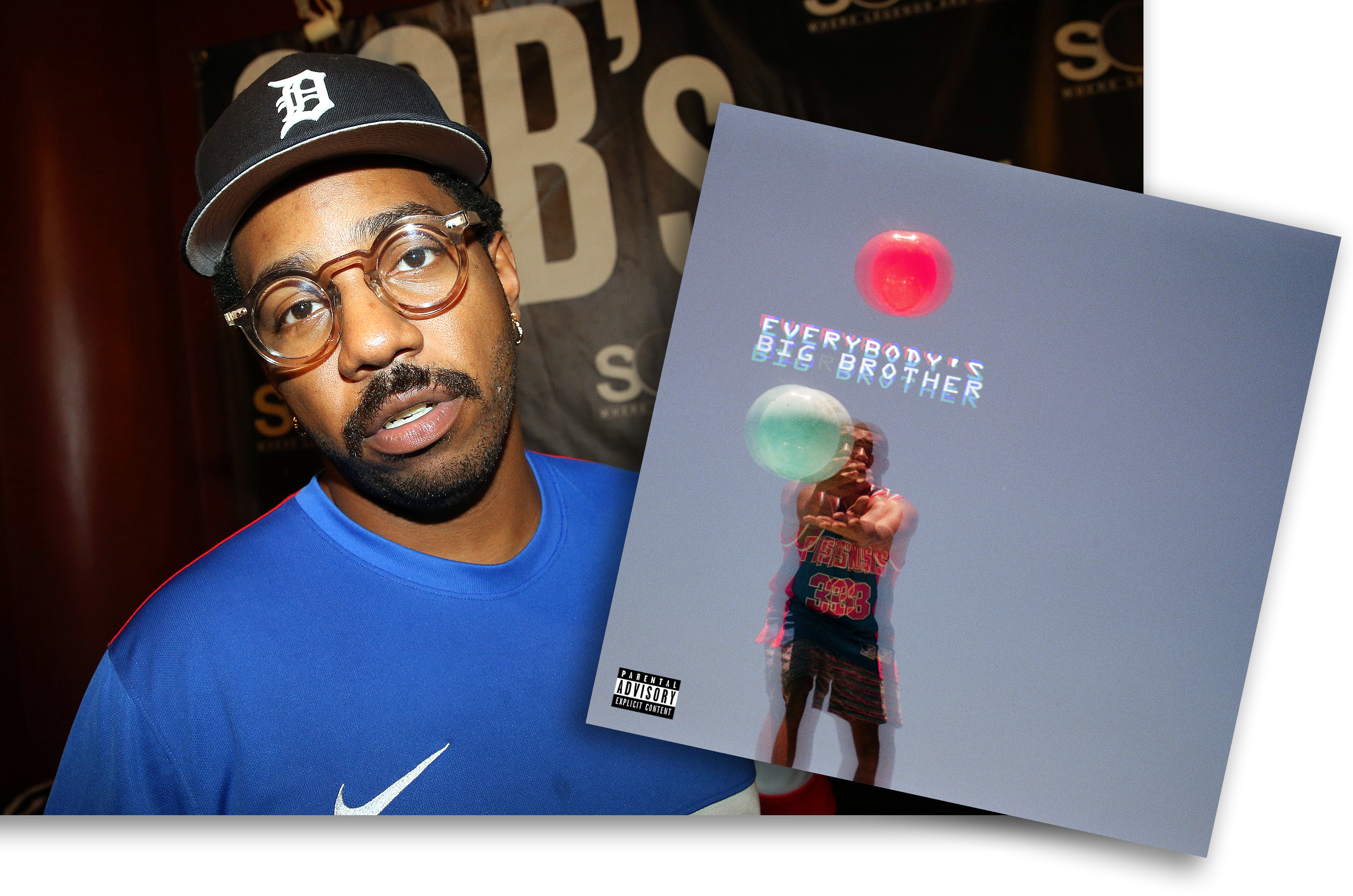 Chuck Inglish, MC and producer born Evan Ingersoll in Detroit, released his second solo album, "Everybody's Big Brother," Oct. 2, 2015. Anyone who is a hip-hop fan might be familiar with his earlier work as The Cool Kids with co-member Mikey Rocks. The group disbanded shortly after the release of their debut studio album "When Fish Ride Bikes" and both members began working as solo artists. Inglish released his first solo studio album "Convertibles" April 8, 2014.
Chuck Inglish was born and raised in the East side of Detroit until he moved to Chicago at the age of 18. In Chicago he met Mikey Rocks and formed The Cool Kids. The group is one of the first to use social media website Myspace to grab the public's attention. While having some success together the duo had trouble relating to the label they were signed to. After the group broke up, Chuck Inglish began a solo career with encouragement from Mikey Rocks. Inglish has produced for artists like Big Sean, 2 Chains and Chance The Rapper. To date he has three studio albums under his very own label Sounds Like Fun Records.
"Everybody's Big Brother" takes influence from many genres. The album begins with the soul inspired instrumental "Off/Beat" featuring the sweet vocals of 10ille and trumpet played by The Social Experiment member Donnie Trumpet. The next several tracks are made up of Atlanta Trap 808 drums and spacey synth sounds. Around the end of the album Inglish reverts back to familiar sounds from work in his days with "The Cool Kids" influenced by 80s hip-hop with songs like "Freaknik'96" and "sweat shorts." Before the end there are two upbeat songs with more of an experimental feel. The album ends with the jazzy R&B production "Satisfied" with the vocals of Chris O'Bannon.
A personal favorite on this album is "Type Freaky" featuring DonMonique, a young female MC from Brooklyn. Wobbly synth and a deep bassline give off a floaty feel that one can vibe to. With a sensual and almost teasing tone DonMonique spits a verse that could be mistaken for Lil' Kim. Inglish also makes quick work of bars while referencing his hometown saying, "And I ain't playn' motor city automakers and its freaky crocodile in the fox or the gators."
The most popular song on Apple Music from the album is the throwback track "Freaknik'96." The song references a formally popular spring break gathering attended by many students of historically black colleges and universities named Freaknik. The gathering is described with, "The Kawasakis and them Jeeps, the 1996 Olympic Team." The song is a high-energy party track that belongs in everyone's spring break playlist.
When played from beginning to end "Everybody's Big Brother" has a relatively smooth transition from song to song. Despite having both slow and high-energy songs the album is well arranged and doesn't leave the listener feeling out of place when the next song starts playing. Inglish takes in different musical influences from all over and adds his own personality to it.