Monarchs fly past Ocelots
Men's basketball loses tough battle to Macomb
By Jason Green, Staff writer
The Men's basketball team fell to the Macomb Community College Monarchs on Jan. 28, 2017, 81-87, despite a valiant effort by the Ocelots.
This matchup was competitive from the start with good defense from both teams and was a battle for first place between two teams who have played very well in the Michigan Community College Athletic Association Eastern Conference.
The Ocelots would open up the game with 10-5 lead with two three-point field goals from freshman guard Walt Kesler. Kesler is averaging 12.4 points per game and helps Schoolcraft with strong first half appearances. During late in the first half Schoolcraft was up by seven points, but the Monarchs would finish the first half out strong by making back-to-back threes. At the end of the first half, the Ocelots were ahead, 40-39.
When asked about what the Ocelots needed to work on in the second half, Assistant Coach Corey McKendry commented, "We have to play harder than them (Macomb). We have to battle on the offensive end."
Throughout the second half, the game would continue to stay close until the Monarchs went on a 10-2 run and sealed their victory over the Ocelots. Schoolcraft had multiple missed shots opportunities and Macomb capitalized on the Ocelots mistakes. This was the Ocelots second loss in nine games.
Freshman guard Armani Tinsley contributed 17 points and sophomore Charles Penn would finish with 12 points in the loss.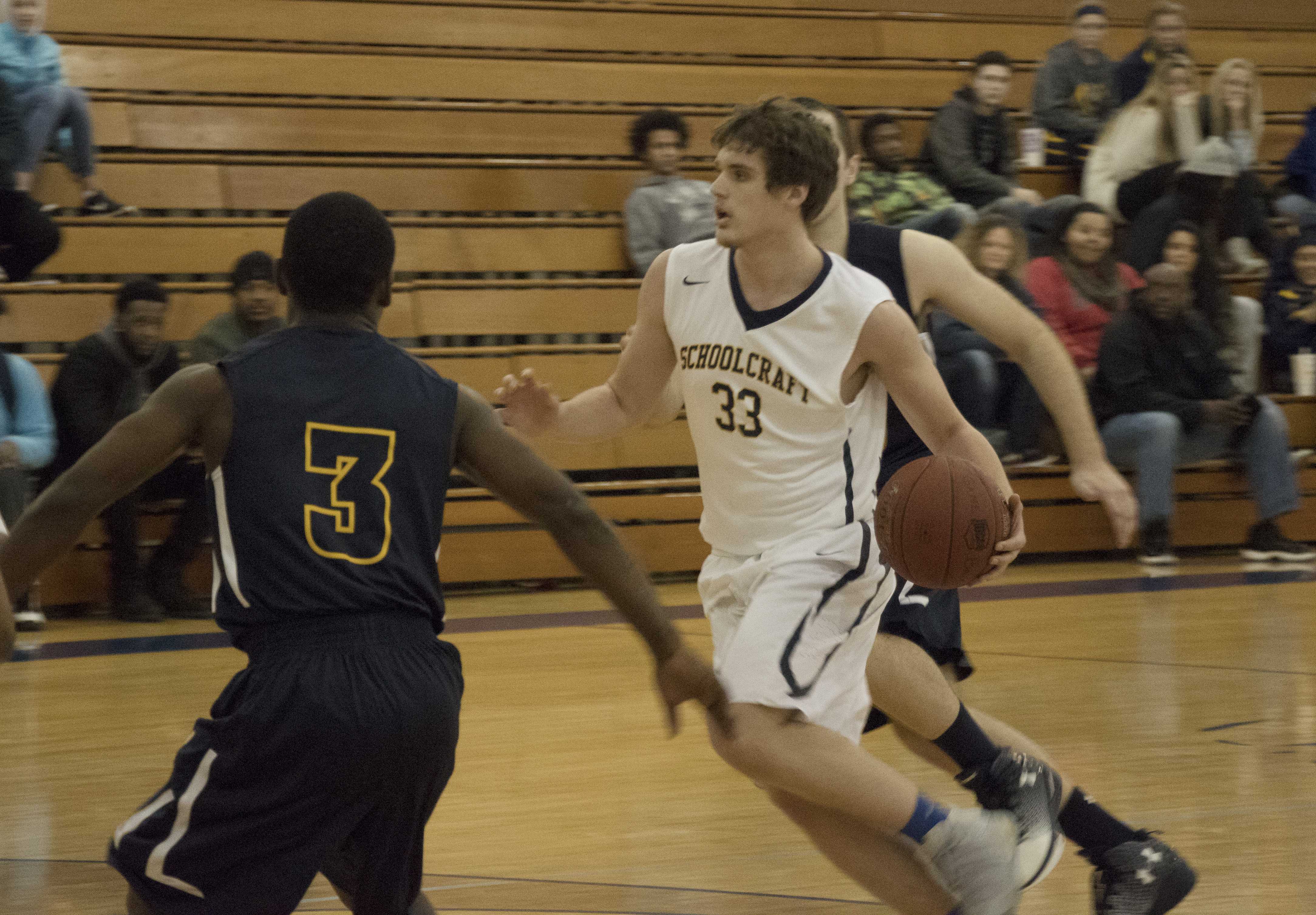 Schoolcraft 99
St. Clair 65
The Ocelots finished strong against the St. Clair County Skippers with a 99 to 65 win on Jan. 25, 2017. Schoolcraft started the game hot shooting the ball well while the Skippers missed opportunities in the first few minutes of the first half. Defensively, the Ocelots did not give up second chance points and only allowed 12 offensive rebounds.
The second half continued to be no competition for Schoolcraft as the team led the Skippers at one point by 40 points. It was a team effort all around for the Ocelots from starters to players coming off the bench. Every player who stepped on the floor contributed to the win.
Freshman guard Delo Hasbro was a key contributor in the game with ten assists.
The Ocelots had four players finish in double digits. Armani Tinsley had (11 points), Charles Penn (13 points), Kevin Hayes (14 points) and Carlos Taylor with finished with a game high of 17 points.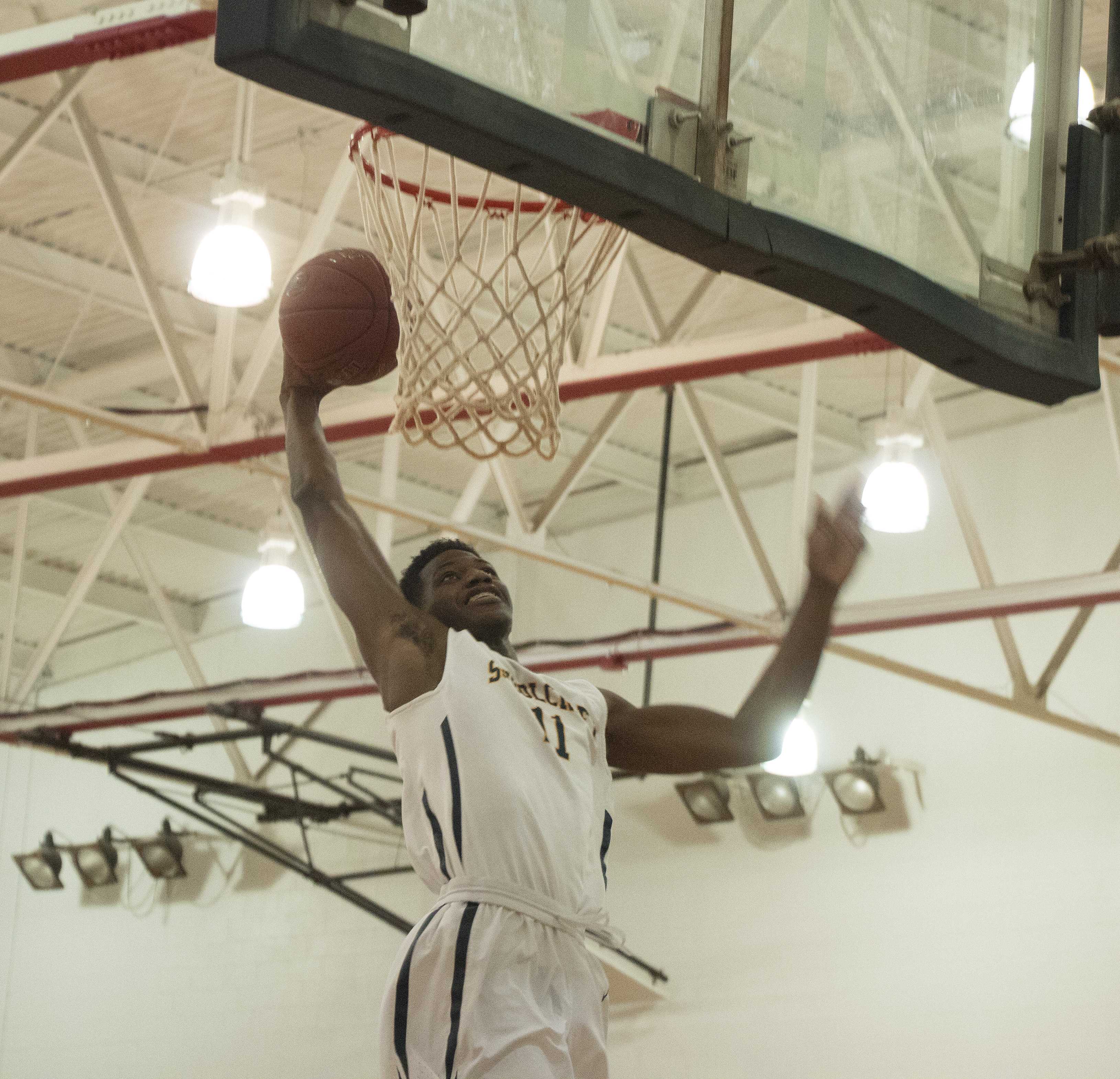 "I felt like our defense was their from tip off you can see the guys diving for balls and really fighting for rebounds, "said freshman forward Donovan Williams.
For rosters, stats and scores, go to www.mccaa.org.
Upcoming home games:
February 11 @ 1p.m. vs. Henry Ford
February 22 @ 7:30p.m. vs. Delta