Step by Step
Coach of the year continues to mentor student athletes
By James Paxson, Sports Editor
There are many different ways to define a role model. According to Webster's dictionary a role model is all of the following, "A person who serves as an example of the values, attitudes, and behaviors associated with a role. Role models can also be persons who distinguish themselves in such a way that others admire and want to emulate them." In sports, a role model majority of times is a coach. In the case of Schoolcraft College, bowling team head coach Patrick Yelsik is an inspiring role model who has the potential to fill the trophy case for years to come.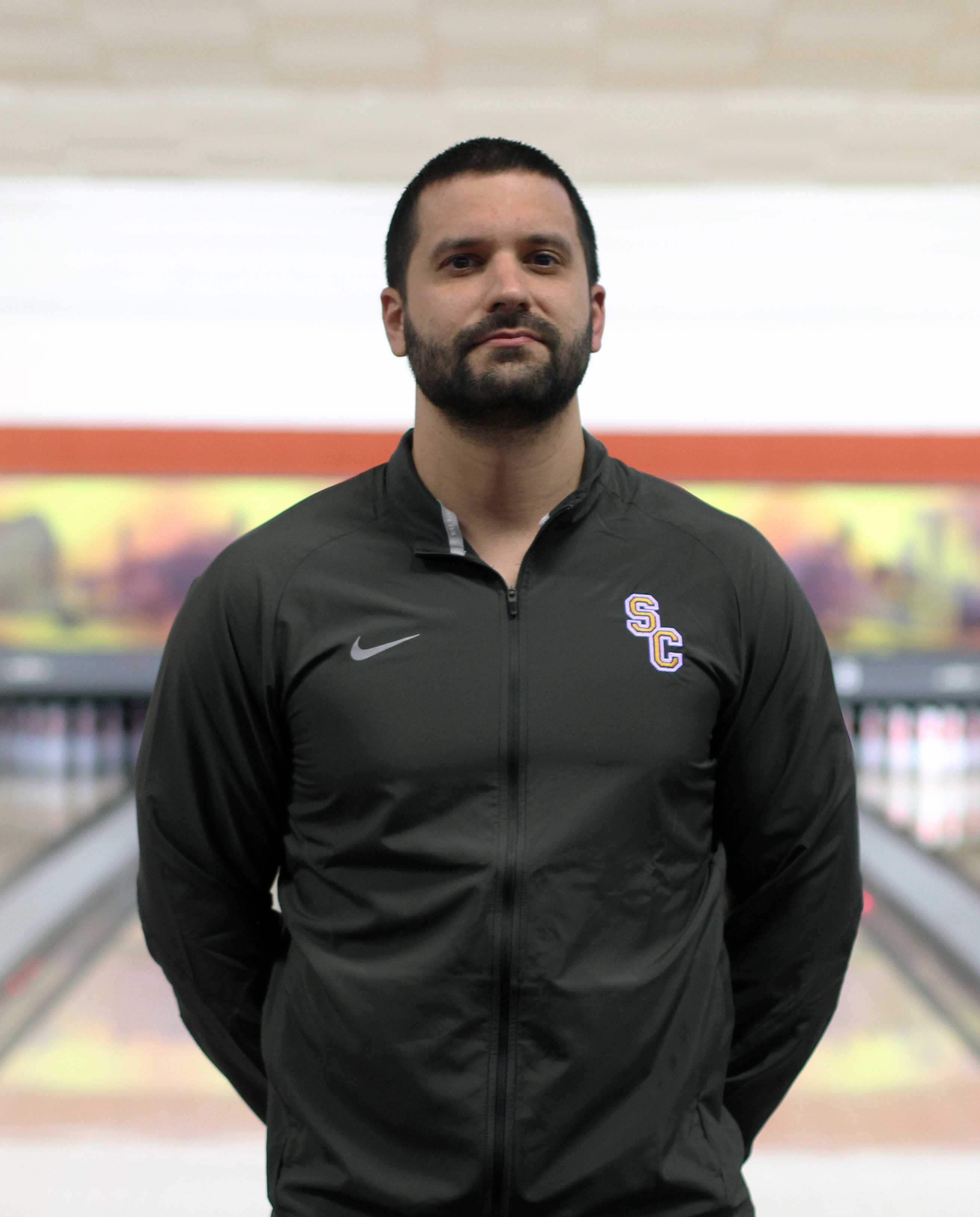 "Playing for coach Pat is a life changing experience. He encourages every player to be better and wants the best for all of his players," said sophomore bowler Ashley Schou.
Yelsik, a bowling enthusiast, has been at the helm of the bowling teams for the last three seasons. He has been employed as a clerk in the Schoolcraft Athletic Department for the past three years and he has made his presence known. Last season the Schoolcraft bowling team went to the National Tournament and placed ninth out of 20 teams in the tournament and Yelsik was awarded 2016 Michigan Community College Athletic Association Coach of the Year.
"Being the coach of the year last year was great, but what it really meant was that I had great kids and great bowlers. At the end of the day, a coach is only as good as their players, and they make me look pretty good. So I really view something like that as more of a team award and not something individual," said Yelsik.
Yelsik was a student-athlete at Lansing CC in the early 2000s, and once his playing days were over he transitioned more into the coaching side of things. His time as a student-athlete in college were some of the most eye opening years because he learned that he was a great mentor and coach; he is able to help people get better and teach them a great level of confidence. Like most coaches, his advice for being an impressive bowler is to practice as much as a person can.
"I know it's cliché to say, but bowling is just like anything else, if you want to be good, you have to work at it and practice. You can't just play here and there and expect to perform at a high level, you have to take it upon yourself to get out and put in the time and work to be elite."
When Pat is not coaching bowling he is working as the Athletic office clerk. He works with Athletic Director Sid Fox who has a lot of respect for him.
"Pat is a hard-worker and is always on top of things in the office. He will be a great coach for many years to come," said Fox.
Schoolcraft will participate in two upcoming tournaments in the month of February. The first is Feb. 10 in Westland, Michigan for the Wayne County Community College District bowling tournament. The second is Feb. 17 which is the MCCAA/NJCAA Men's Bowling Championship held at Merri-Bowl Lanes in Livonia, Michigan. In March, Yelsik and his team hope to be returning to the National Tournament, which will take place in Buffalo, New York on March 2 to March 4.
For more team rosters schedules and results go to www.mccaa.org.