Giving students a helping hand
University Bound program provides additional resources for students success
By Quinn Storm, News Editor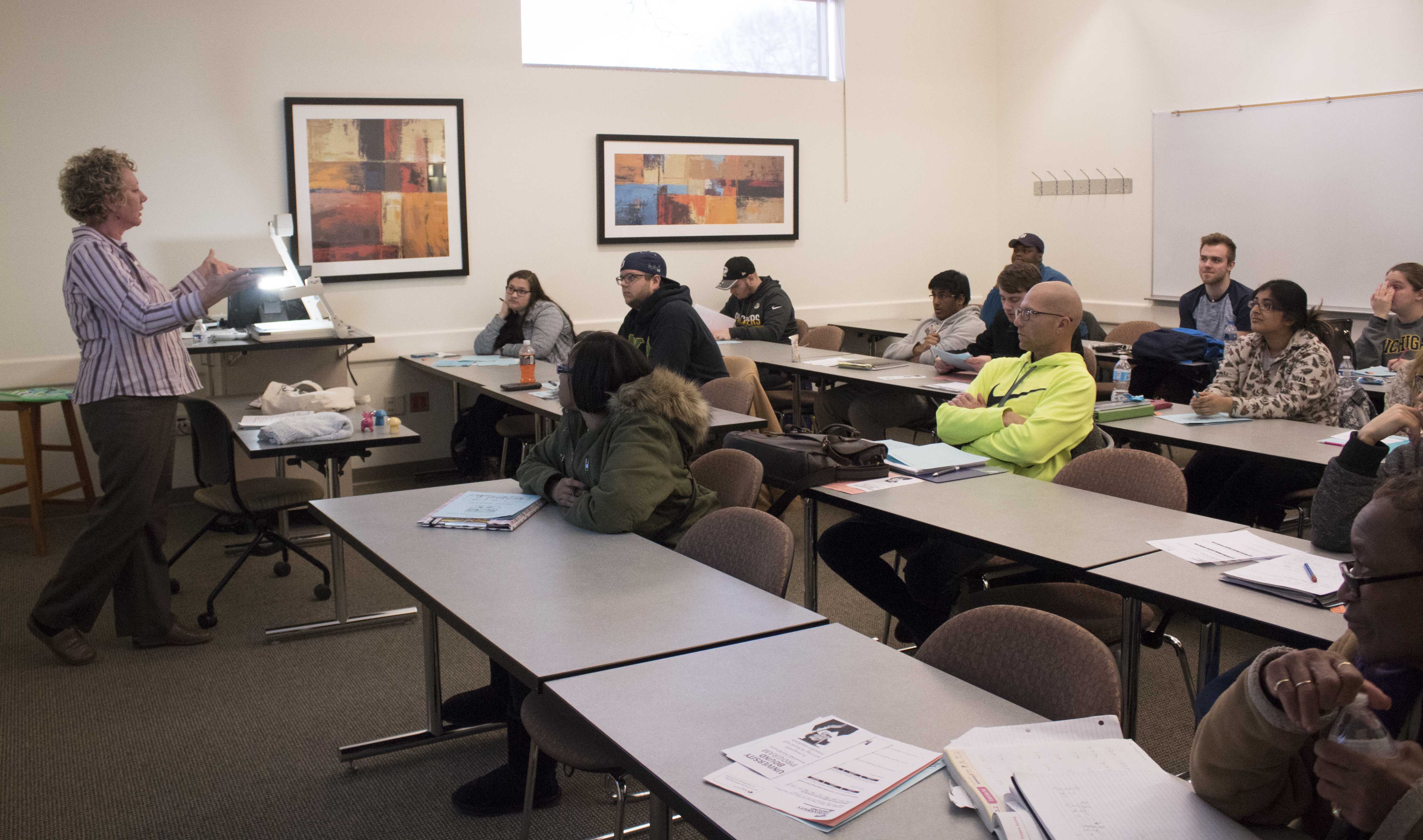 In an effort to ensure student's success to the maximum capacity, the Schoolcraft staff is constantly trying to come up with ways to help students out, especially when it comes to academics. The University Bound program at Schoolcraft is one resource that students always have, especially if they are struggling in a certain area. University Bound is a program that partners Schoolcraft with Wayne State to help students successfully complete their learning and transition smoothly into Wayne State, or any other university where they are looking to attend.
"The students gain study skills, they also gain topic skills, they gain real world views from a place other than where they're coming from, they get to experience business, science and professional workshops to help them in their future careers. Also, the workshops are interesting and fun," said Terri Lamb, Math Learning Support Specialist.


University Bound provides a number of services, including: mentoring, academic insight and learning strategies, tutoring, identifying Schoolcraft support services, providing leadership opportunities, assisting with university paperwork, offering student success seminars and the Freshman Focus Program which helps freshman to stay on task and monitors their progress over the course of the academic year.
"You get individualized study professionals and skills that are sometimes not available, especially for more specialized and higher up classes such as engineering. But the majority of the focus is to retain students at college so they can proceed toward a bachelor's degree; that's our ultimate goal," said Olga Fryzel-Almaraz, University Bound Coordinator.
Students do not have to be looking to transfer to Wayne State, as mentioned before, because the services and programs that University Bound offers ensures that students have the tools they need to be successful anywhere, no matter where they're looking to transfer to. This program does not cost students any extra money; all services are free.
Seminars
Although there is an opportunity to enroll in the University Bound Program, students may attend any seminar they wish at any time without enrolling in the full program. The seminars are open to the public. Also, students do not have to plan on transferring to another college to go to these seminars. All students are welcome. These programs have something to give to everyone, not just transfer students.
"These workshops are very in-depth, very detailed. What I really love about the workshops is that they show you ways that the book doesn't show you. It shows you different methods that are much more easier for students to understand that the book doesn't offer. So it gives me beautiful avenues that I can understand that math lab or a book cannot offer," said Business major, Jay Finch.
Any students interested in the University Program are invited to visit the Bradner Library to learn more. If one is interested in scheduling an appointment, the place to contact is the Learning Assistance Center in the Bradner Library; the LAC can be emailed at [email protected] or reached by phone at 734-462-4436.