Taking a step forward
Baseball preps for a second season
By James Paxon, Sports Editor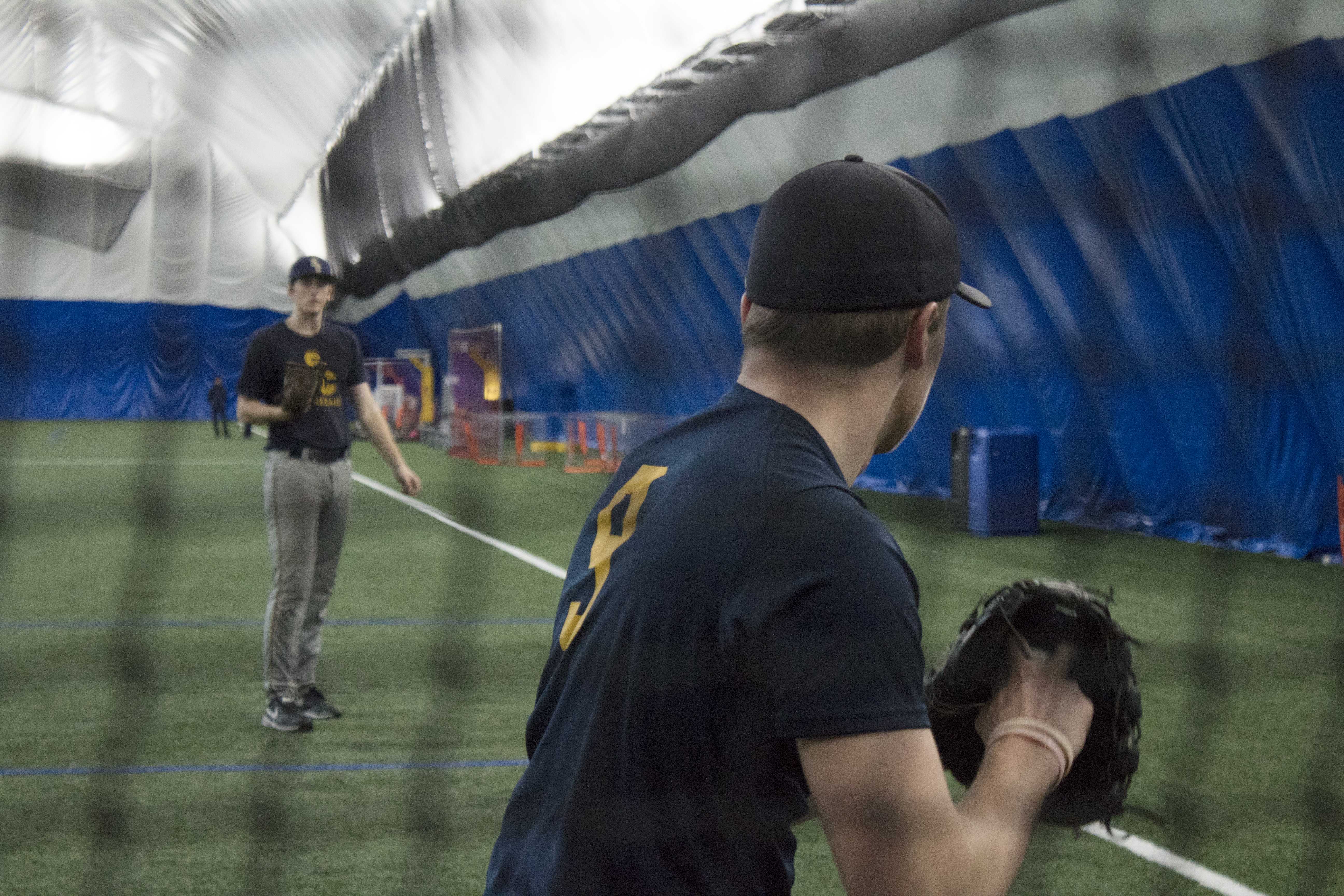 Last season the Ocelots ended with an overall record of 15-30 and a conference record of 8-17. The season started off on edge with seven losses in their first 10 games. As the season progressed the team found some stability and found themselves in postseason play. Schoolcraft beat Region XII rival Lorain County Community College (Lyria, Ohio) in two playoff games to advance, but fell to Wabaunsee Community College in the second round.
Schoolcraft hopes to improve from last season with a main group of returning sophomores who can provide key leadership.
"Last season we played good, but not good enough. This year we plan to beat more teams early to and develop players more to the end of the year," said Head Coach Rob Fay.
The Ocelots have most of their team returning as sophomores and are ready to compete against the competitive schools this year. Captains for this year's squad are sophomores, Nick Romanauski (catcher), Waymond Lemon (outfielder/pitcher), Jared Merandi (outfielder/pitcher) and Christian Mercure (pitcher).
These four were impact players who provided huge support to the Ocelots baseball organization during the 2016 season. Romanauski had a batting average of .355 and five stolen bases last season.
"It's no secret that we had a slow start last season but this year we are going to start off hot and hit the ball hard," said Romanauski.
Lemon had only two errors and had a batting average of .315 while Merandi had an average of .333. All three captains hit with an average of over .300 and are expected to have another impactful season at the plate.
Other notable performers from last season are RBI leader sophomore first baseman Jordan Pressley who had 27 and stolen base leader and sophomore outfielder Darius Fluellen who had 18.
In addition to the returning sophomores are incoming freshmen that will contribute right away like outfielder Blake Sloan who transferred from Concordia University.
"I came here because Coach Fay gave me an outlook of a promising organization and a chance to play as a freshman as soon as I transferred. The captains here help us freshman get used to the college, keep us focused and are willing to help every member of the team," said Sloan.
The Ocelots will head south to start their season. On Feb. 25 the Ocelots will take to the field against Volunteer State Community College (Gallatin, Tennessee). The first home game for the Ocelots is scheduled for March 25 at 1 p.m. against Mott Community College at Ford Field in Livonia.
Some key games this year will be against last season's Region XII champion Jackson Community College (April 21-22), conference rival Henry Ford College (March 31-April 1) and Kellogg Community College who is ranked 14th in the country in National Junior Community College Division II preseason baseball polls.
To find a team schedule and scores go to www.NJCAA.com.