Rebuilding a city
Chance the Rapper and Jimmy Butler team up to clean up Chicago
By Cameron Gwinn, Staff writer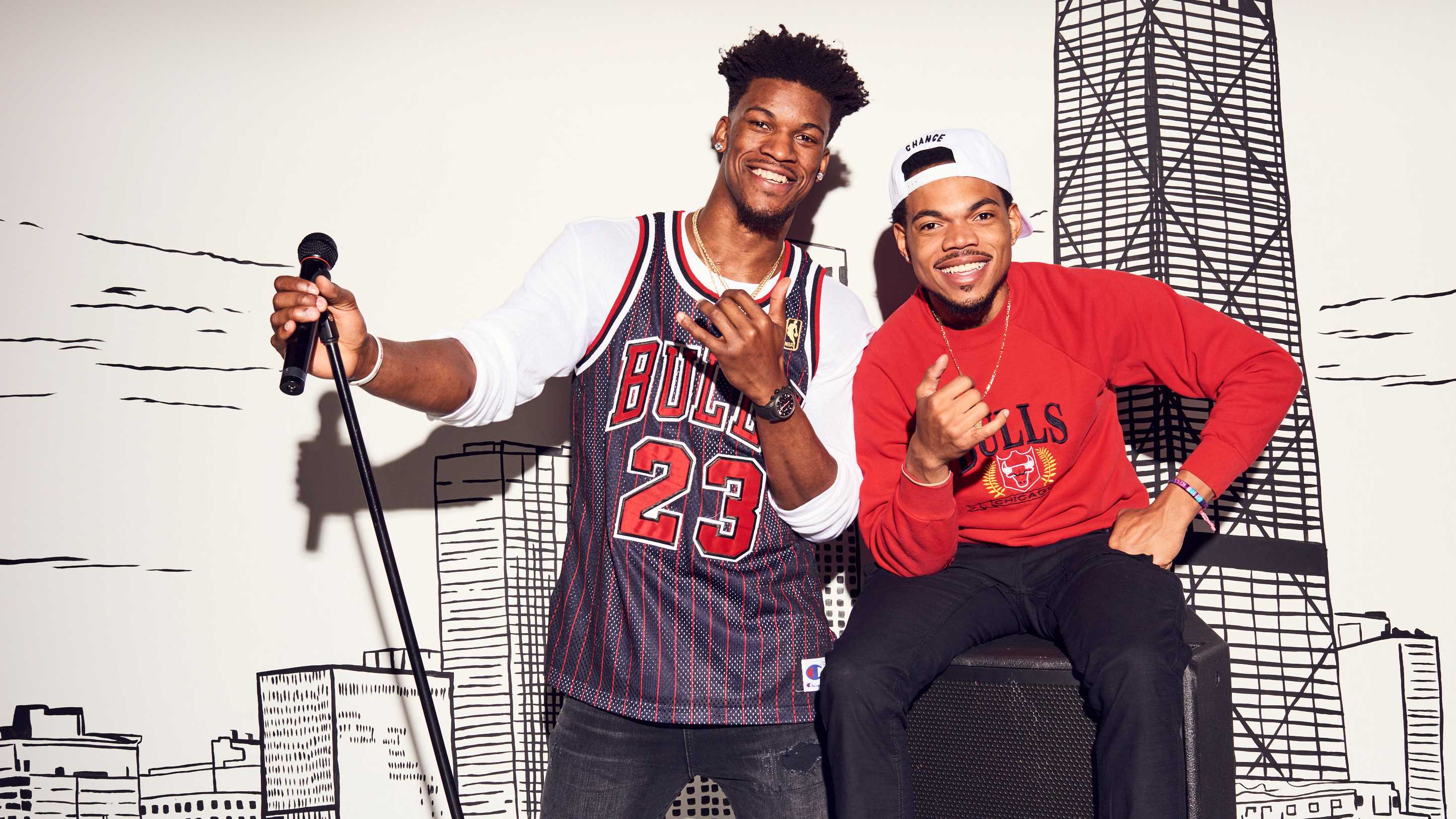 Entertainers such as athletes and musicians are a big influence on everyday life, especially for those around the high school to college age demographics. They shape the way we see the world around us and even in some cases how our world acts and reacts to situations. Some stars abuse their power, but others like rapper Chance the Rapper and Chicago Bull star Jimmy Butler have joined forces to help stop crime in the city of Chicago.
Chance the Rapper made his way into our lives from his mixtape "10 Days," which was what started his career. Chance's second mixtape "Acid Rap," put his name on the map as the future of rap. Chance again has made a big splash in the music industry with his latest mixtape "Coloring Book." Being from Chicago he has sought for change in the inner city crime even saying in the single "Angels," that he wants to "clean up the streets so my daughter can have somewhere to play."
Jimmy Butler has helped the Chicago Bulls come back to a contender in the Eastern Conference of the NBA. He was drafted by the Bulls in the first round of the 2011 draft and has grown into the star player he is today.
Crime has become a major issue in Chicago in the public eye. There have been many figures not only in the hip/hop community, but in sports as well who have shed light on the unfortunate circumstances in Chicago.
We have seen the loss of Chicago native, Dwayne Wade's cousin Nykea Aldridge, 32, was shot and killed in inner city Chicago. Jimmy Butler is a teammate of Wade now and has sought out to make his adopted hometown a safer place.
Twenty-three-year-old Chance and 27-year-old Butler are both young men who many look up to in the city Chicago. These two both have had a major impact in the city in a little amount of time.
Chance uses his lyrical abilities to pull together the youth of the city to help do good. While Butler has worked closely with a group known as BAM (Becoming a Man youth guidance), which helps young men get the guidance that they may not be able to get from their home.
These two have formed an alliance that can really make moves in Chicago. Together they have gotten the attention of other Chicago natives like Kanye West and Barack Obama, whose political career started in Illinois.
These two may have started a turning point in the city of Chicago and could help this city come together in the long run.
We need more young stars like this to help the big cities in America escape danger and become a safer place for anyone to enjoy. Most of these major cities are beautiful places, but violence scares people away. Chance and Butler are doing the right thing in the wake of the most violent times of Chicago. This pair of young celebrities are a good duo for this task. Hopefully the Chicago Bulls don't trade away Jimmy Butler anytime soon because these two both have the mentality to make a big difference in Chicago.