Taking a "Chance"
Chance the Rapper wins two Grammys
By Dylan Randolph, Editor in Chief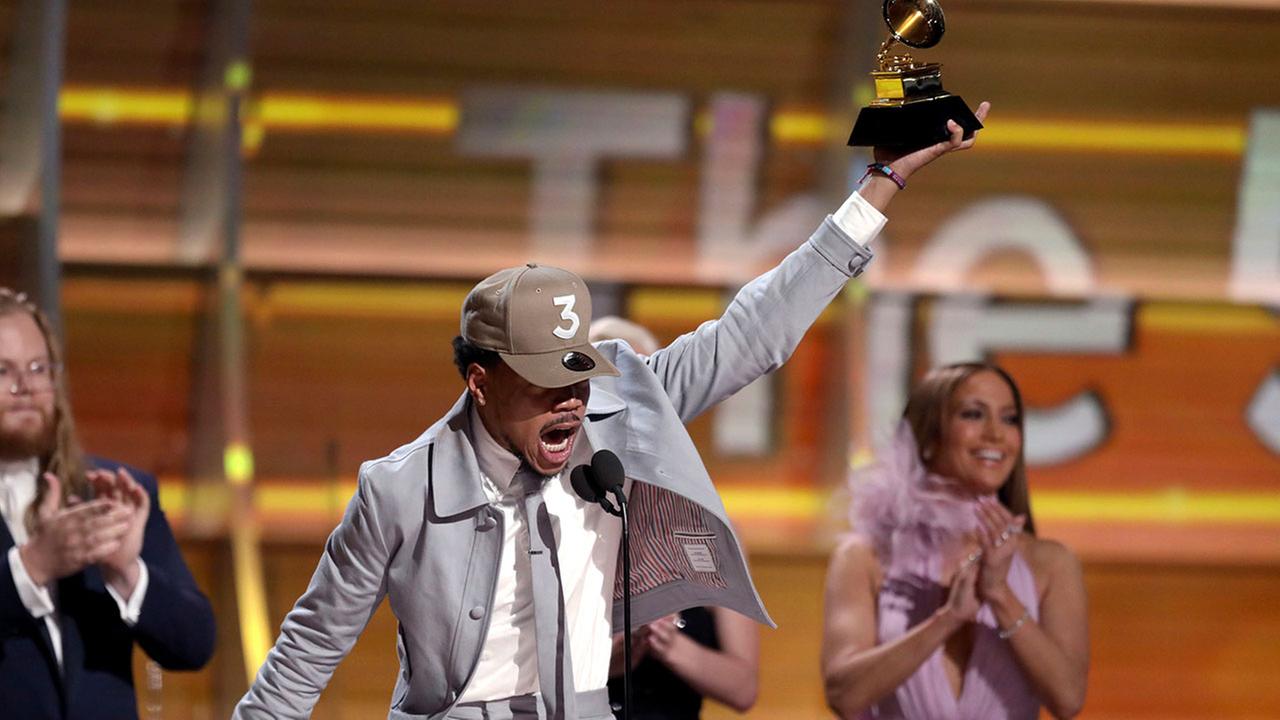 On Feb. 12, the Grammys held their 59th annual event celebrating 2016s amazing year of music. Undoubtedly 2016 was a phenomenal year for music with artists such as Beyonce, Adele, Bruno Mars and Twenty-One Pilots releasing chart topping hits throughout the entire year. However, 2016 also was a tragic year for music as the world lost musicians such as David Bowie and Prince. The Grammys are one of the highest awards for musicians from all over the world, as a Grammy acknowledges the artist's hard work while also commemorating their legacy to music. The Grammys this year gave an up and coming artist the recognition he finally deserves.
Chance the Rapper, a previously unknown underground artist, won two awards this year cementing his career with music. During the first portion of the awards show, Chance was awarded with the "Best New Artist" award. Although Chance has been making music since his high school days, the public would not really be exposed to his music until 2013. "Acid Rap" was Chance's first major album that put him on the map in the rap community. On the album he would bless audiences with tracks such as "Juice," "Cocoa Butter Kisses" and "Favorite Song (feat. Childish Gambino)." These songs and more started to make their way through parties, chill spots and so on as people began to vibe with Chance and his music. Although he would not release another successful album as "Acid Rap" until 2016, Chance would continue to release songs as well as collaborate with artists furthering his rap career.
As the night continued, many artists would win awards such as "Best Music Video" and "Best Rock Performance," but Chance would again shock the world with his win of "Best Rap Album" for "Coloring Book," which he released in early 2016.
Chance would beat out artists such as Drake, Kanye West, De La Soul, DJ Khaled and ScHoolboy Q. This massive victory over the other artists proved that although Chance may be new the game, he is just as talented, if not more, than the competition. "Coloring Book "currently has one Billboard hit "No problem" that features artists 2 Chainz and Lil Wayne.
Chance has done what every rapper dreams to do. He came from an underground record label in hopes to start a career in music. Through hard work, determination and the help from fellow musicians he was able to take the world by storm showing off his new brand of music. With two Grammys under his belt, one can only expect to see his career excel as he continues to make music that everyone can vibe to.