Embracing the season
Welcoming Spring and all it has to offer
By The Schoolcraft Editorial Staff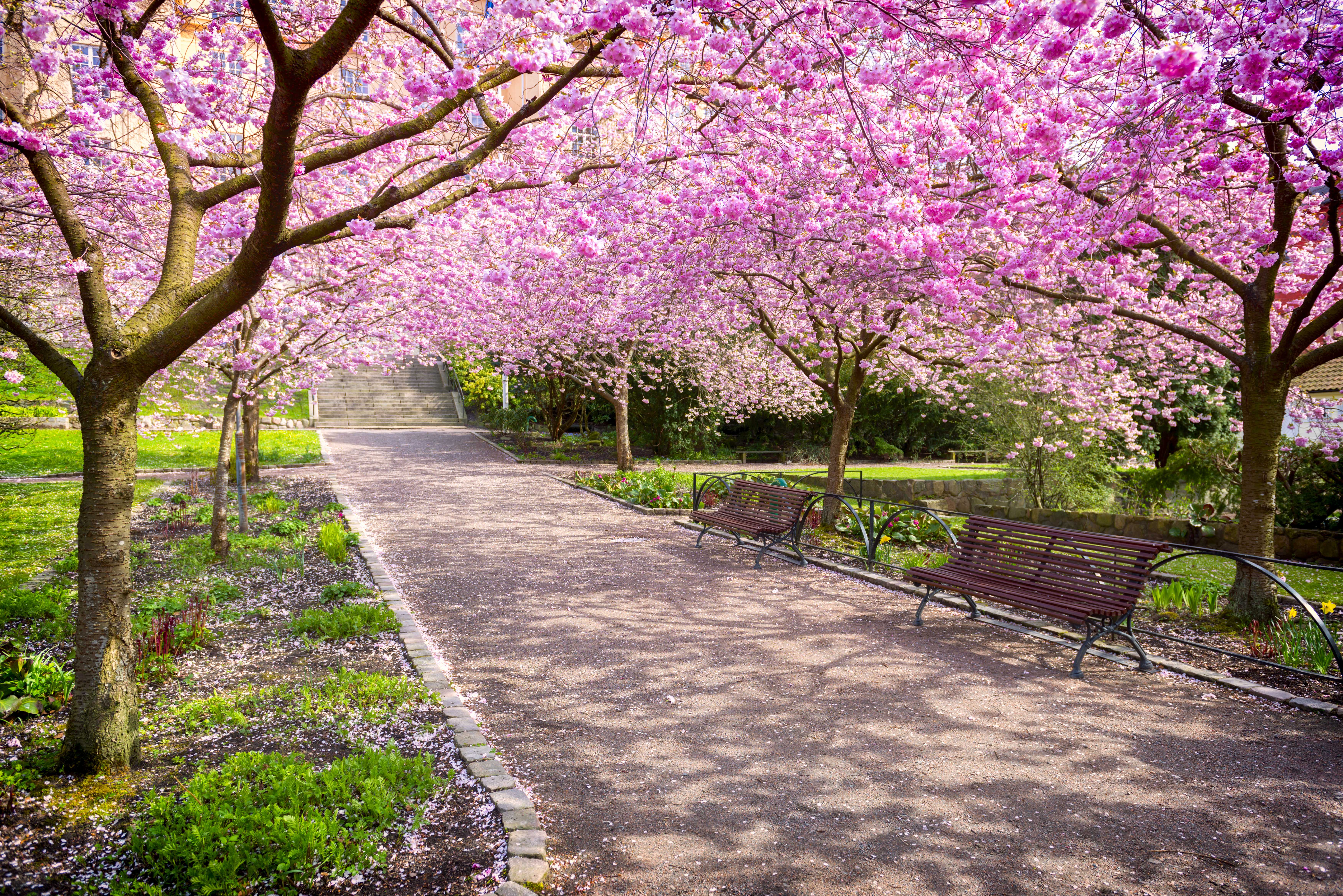 Spring brings to life a sense of rebirth. The flowers and trees begin to blossom and the sun seems to finally be shinning again after a long cold winter. The days seem brighter and the weather is in fact getting warmer, day-by-day. The new season brings many new opportunities to be active outside, rejoice in a new season and spend time enjoying all the activities one loves outdoors. Whether one spends time in a park, walking with an animal friend, spending time in the water or at the ballpark, there are endless opportunities to enjoy spring.
This time of year the parks become alive. Although nature is beautiful in every season, there's so much more to do outside once the weather starts to get warmer. In the Kensington MetroPark, the nature center with the trails and pond are very appealing. The State Parks have great things for park lovers too: Island Lake State Park has a ton of walking trails, and so does Maybury. One of the best aspects about Maybury, is that they have riding trails for horses. Anyone can sign up for a ride and have a ton of fun. Overall, every park has walking trails, places for kids to play and paved trails for bikers, joggers and anyone interested in outdoor exercise. It is a great universal spot for time with friends or finding one's self love for nature.
Another activity to participate in as the ice and snow melt is catching some fish by the water. Michiganders are dropping their blankets, removing their sweatshirts and looking for activities to do as they wait for summer to make its way here. One of the best things to do with lovely weather is fishing, although fishing may not seem like a very entertaining activity it does bring out a very relaxed state of mind. There is nothing better than sitting on the water as one casts their line waiting for a bite, then receiving the glory of catching a fish and releasing it back to its natural habitat to try for yet another. Many people bring coolers full of drinks and snacks to indulge in as they spend their day relaxing under the sun watching their bobber in the water.
For the more rambunctious soul the water can be enjoyed in many other ways. Boating, jet skiing, swimming and any other thought that pertains to water can finally be done. The deep blue waters of the beautiful lakes within the mitten are finally ready for fun under the sun. Whether it's at a beach, in a state park or at a private cabin, soaking in the vitamin D and being in some water can be the best feeling in the world. It can be a freeing experience that puts the end to those winter blues. Michigan is not called the great lake state for nothing so grab a swim suite and head to the nearest body of water, because that is truly pure Michigan.
One activity to indulge in that has also been off limits for a couple months besides fishing is the great sport of baseball; baseball and baseball related activities could happen now. Such as softball, kickball, baseball and tee-ball can all be enjoyed. Baseball is big here in Michigan with a lot of adult softball leagues, little league games and of course the Detroit Tigers. Going to Comerica Park and watching tigers games with the family in Michigan will be a tradition that will never end.
Whether it's spending the day in a park, fishing and swimming or taking a few swings at the ballpark, Spring is finally here. Shake of the winter blues and be free in the outdoors to discover the sun again. There are countless ways to enjoy the season as long as its fun and outdoors, there can't be a downside. So shed the blankets, sweaters and cold thoughts to discover what "Pure Michigan" truly means in this great state of ours.