Representing oneself
Art department hosts student self-portrait contest
By Quinn Storm, News Editor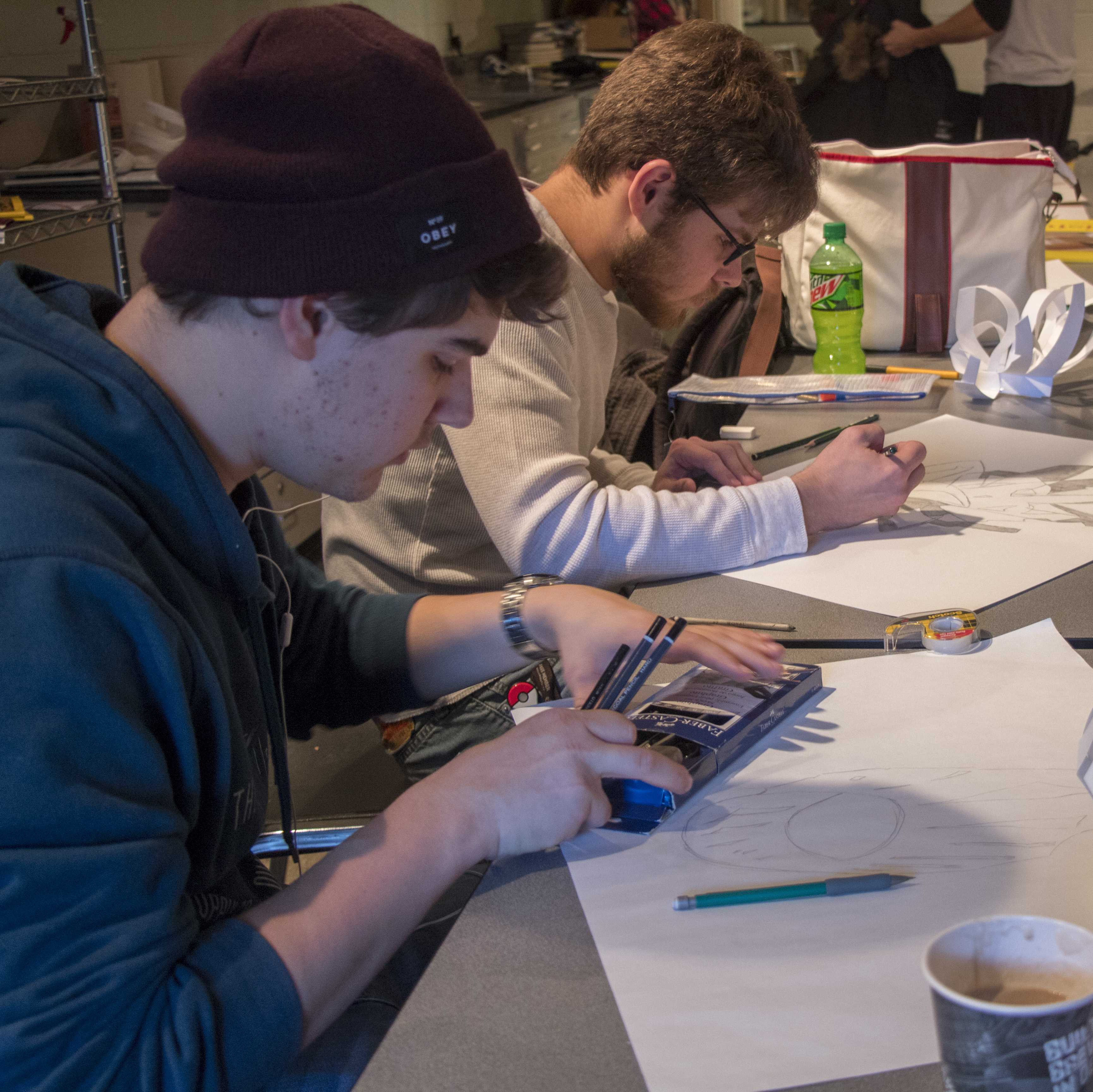 Art can take on many forms; it can be realistic or unrealistic, and many times it portrays how an artist feels. With the self-portrait contest put on by the Schoolcraft Art department, students are encouraged to participate in the creation of a work of art that portrays one or more aspect of themselves, whether that is an image of their face or a description of their personality.
"Students have an opportunity to creatively present images of how they define themselves which may reveal new insights to the viewer. This often initiates dialogue which results in an enhanced sense of community," said Art Department head, Professor Sarah Olsen.
The art contest runs from Thursday, March 23 at 9 a.m. until Wednesday, April 12 at 3 p.m. Students that wish to participate must be currently enrolled or have enrolled in a Schoolcraft art class in the fall 2016 or winter 2017 semester. The portrait may be in any medium, except for digital, and must be able to hang on the wall to be displayed in the Forum building. Each student is permitted one entry; however, the entry may be a diptych or triptych if the segments are attached to one another: all work must be ready to be hung.
"The limitations are really open, there are not very many restrictions, so that leads the student to be able to approach it how they want. For the receiving end of people coming to the gallery, they're really able to see literal and figurative representations of the students here at Schoolcraft. So in a way we all get to know each other a little better," said Fine Arts major and Art Department student employee, Lexie Takis.
The winning piece of artwork will win the artist a prize of $1,000. Schoolcraft administrators, staff, faculty and students will be viewing the work and voting on the winner.
"It's a way to express yourself. But, for me, it's a sense of pride that I was able to create something that people want to look at. For a community college, you wouldn't think Schoolcraft would have something as elaborate as this, and I think it shows the school puts a lot of emphasis on the arts that people can get into and get out into that field as a good starting point," said Ryan Lankford, fine arts major.
Anyone interested in viewing the artwork, can do so in the eastern hallway of the forum building, hanging on the walls. Everyone is invited to come and see the great ability of fellow classmates and students.