The ultimate Netflix binge
New noteworthy shows to watch out for
By Rachel Fetter, Staff Writer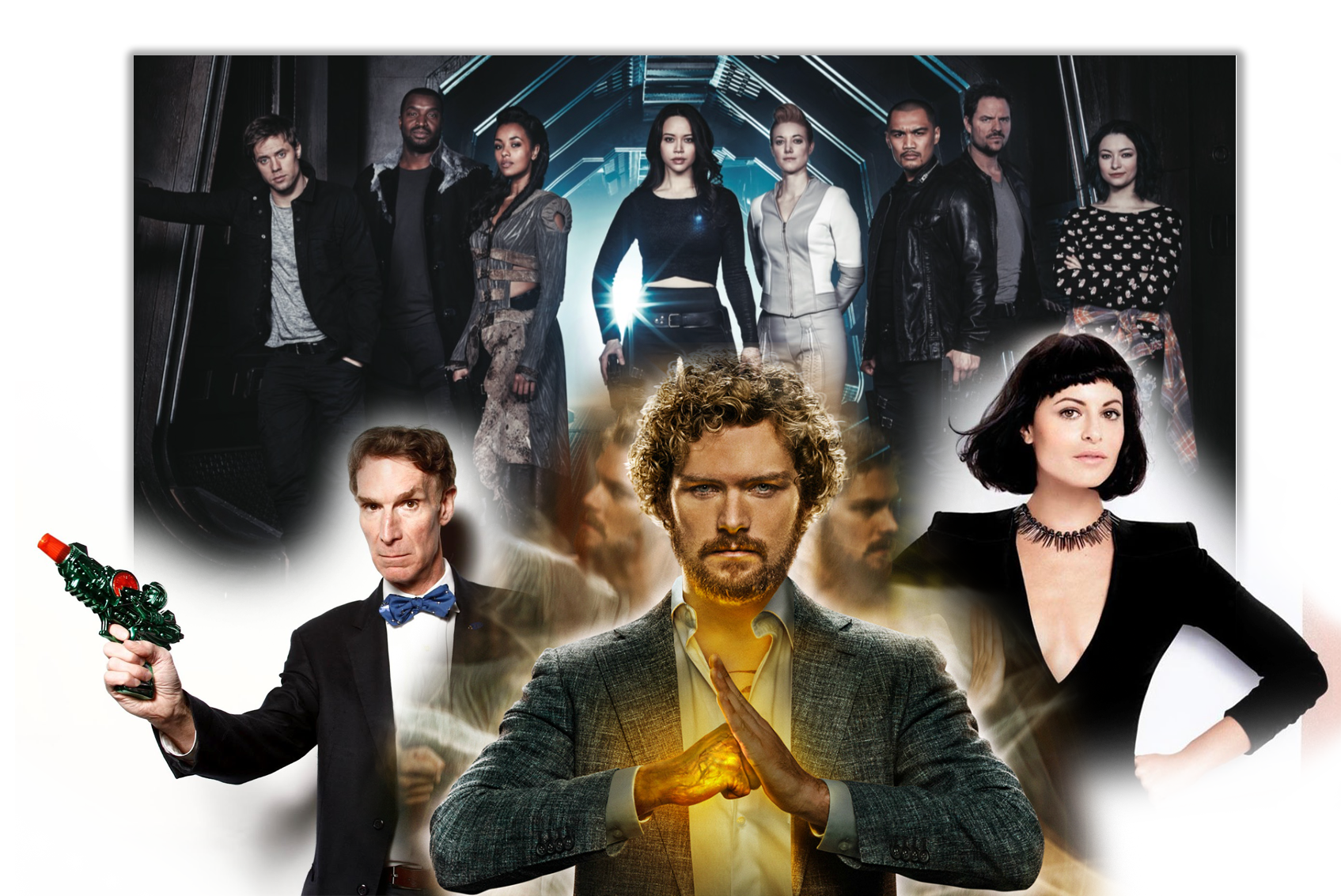 Iron Fist
This Netflix original series showcase the Marvel character Daniel Rand, played by Finn Jones in its first season; Rand loses both his parents when his father takes them to visit the interdimensional city of K'un Lun. Rand is then taken in by the people of K'un Lun and receives martial arts training. After defeating a dragon in K'un Lun Daniel acquires the Iron Fist. The cuffs, containing the heart of a dragon, give Rand superhuman strength. With his new power, he returns to New York to avenge and carry on his family legacy. The series aired March 17.
Bill Nye Saves the World
The beloved Bill Nye the Science Guy will officially return April 21, the eve of Earth Day. The show will feature guest stars such as supermodel Karlie Kloss and comedian Nazeem Hussain, amongst others to make experiments more interesting. The show will talk about various issues regarding global warming, alternative medicine, space exploration, fad diets and more. Nye will perform experiments and bust myths throughout the segments. Regardless, people who grew up watching Bill Nye are ecstatic for Nye's return to his very own Netflix show. This will be the first season of the show, but judging by the anticipation from fans, more will soon follow.
Girl Boss
In its first season on air this show is based off the New York Time's best-selling book #Girlboss, by Sofia Amoruso, a memoir about her journey to become the founder and CEO of the brand Nasty Gal. Sofia, played by Britt Robertson, will be showing how Nasty Gal became a successful multimillion-dollar fashion brand through selling vintage clothing on eBay. In the show, Sofia will transform from an anti-social misfit to being the boss of her own company through her love of fashion. The Show portrays a woman as a business owner and shows the complications she ran into being her own boss. The show is set to air April 21.
Dark
For those who speak German and love supernatural stories, the Netflix original series Dark is the show to watch. The family oriented saga is set in a present day German town. Four different family's lives get turned upside down when two children disappear from their town. They begin to frantically look for answers but end up exposing dysfunctional relationships and dark secrets among the families. During their search for the missing children the families somehow get sent back to 1986. The goal of this German series is to be appealing to a global audience and encourage diversity. The series is set to air in late 2017 with an exact date still to be announced.
No matter what one enjoys either drama or actions, Netflix is now offering a wide variety of originals to fuel the binge obsession. They have shows for any interests and fan base to keep the frenzy alive. The site grew from just a streaming website for shows and movies that already existed and has skyrocketed to the top of the business. Now they are shifting focus to creating their own shows and movies for their viewers alike. So sit back, relax and browse the vast world of Netflix, binge watching is sure to ensue.