Surviving the wild
Netflix's "Frontier" sheds new light on the North American Fur trade of the 1700s
By Elizabeth Casella, Managing Editor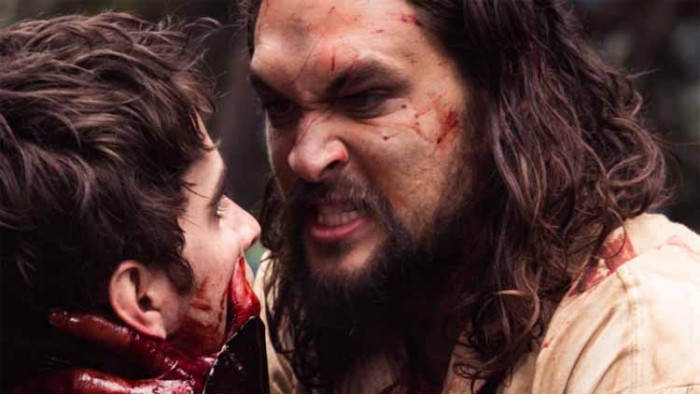 The fur trade in the 1700s does not always seem all that interesting. One may not expect to find an interesting show on it either, when if one really delves into the details a truly amazing adventure is revealed.
Netflix and Discovery Channel Canada decided to take a chance and present a new side to the times. Instead of releasing another ordinary documentary about the thrilling fur trade in the early colonies, they created a Canadian-American historical drama series instead. Co-created by Brad Peyton, Rob Blackie and Peter Blackie, "Frontier" chronicles the North American Fur trade of the 1700s.
With action and adventure, trying to portray a historical tale the series first aired on Nov, 6, 2016 on Discovery Channel Canada and Netflix in America. The show was renewed for a second season on Oct. 25, 2016, even though it met mixed and mostly negative reviews from critics. The series itself follows Declan Harp (Jason Momoa), a part Irish, part Cree outlaw who is campaigning to breach the Hudson's Bay Company's monopoly on the fur trade in Canada. Momoa was praised heavily for his outstanding performance that debuted a powerhouse character. The story itself was criticized for being sluggish and at times uninteresting.
The first season adorned fans with only six episodes that are 47 minutes without commercials. Harp is introduced as trying to overthrow Hudson's Bay Company's monopoly on the fur trade, but also as he seeks personal revenge on Lord Benton (Alun Armstrong) for killing his wife and young son. He has help along the way from his fellow Cree, Somoset (Zahn McClarnon) and Sakanon (Jessica Matten). Other settlers have joined his cause along the way as well, but a special Irish settler that Harp takes a liking to is Michael Smyth (Landom Liboiron). He lived in London and was trying to raid a ship when his companion Clenna Dolan (Lla Porter-Follows) is caught and her brother is killed. Smyth jumps ship in hopes of saving her and ends up in for the long ride to Canada. There he is discovered and used by Lord Brenton to try and infiltrate Harp's camp. Instead Smyth takes Harp side is trying to bring Brenton down also while attempting to save his girl.
Along the way Harp's gang gets involved with others concerns that forces them to hunt, kill and rescue other characters along the way. In Harp's attempt to overthrow Brenton he ends up getting caught himself in an attempt to save his friends. He is beaten and bloodied almost to the point of death. His friends refuse to leave him for dead though and end the series with a successful rescue attempt. Viewers are then left questioning what will happen to Harp and his friends in their plight to overtake Lord Breton and the British's trade company.
The show has a slow start and is incredibly dark when it comes to lighting most scenes. The action scenes are another example of this darkly lit shot that leaves viewers struggling to see what is actually happening and who is fighting who.
In a time when action and dramas are popular in TV it does not do the show justice that these key elements and scenes cannot even be seen. Other elements of the show are bland when it comes to detail or story telling. It is seen as just filler, but needed in keeping the story going even if one does not care that much.
The actors such as Momoa and Liboiron do offer outstanding qualities to the show with their powerhouse and realistic performances that leave the viewers wanting more. If all the scenes were all them all the time the critics would have nothing to complain about.
Overall the hope for a better story telling in the second season and the same if not better acting skill offered makes it a worthwhile watch. It is a show to watch out for in the long run and an overall quality production.