Draft Analysis: Michigan's Jabrill Peppers
Where will the dynamic talent wind up in the 2017 draft?
By Nick Cotter, Staff Writer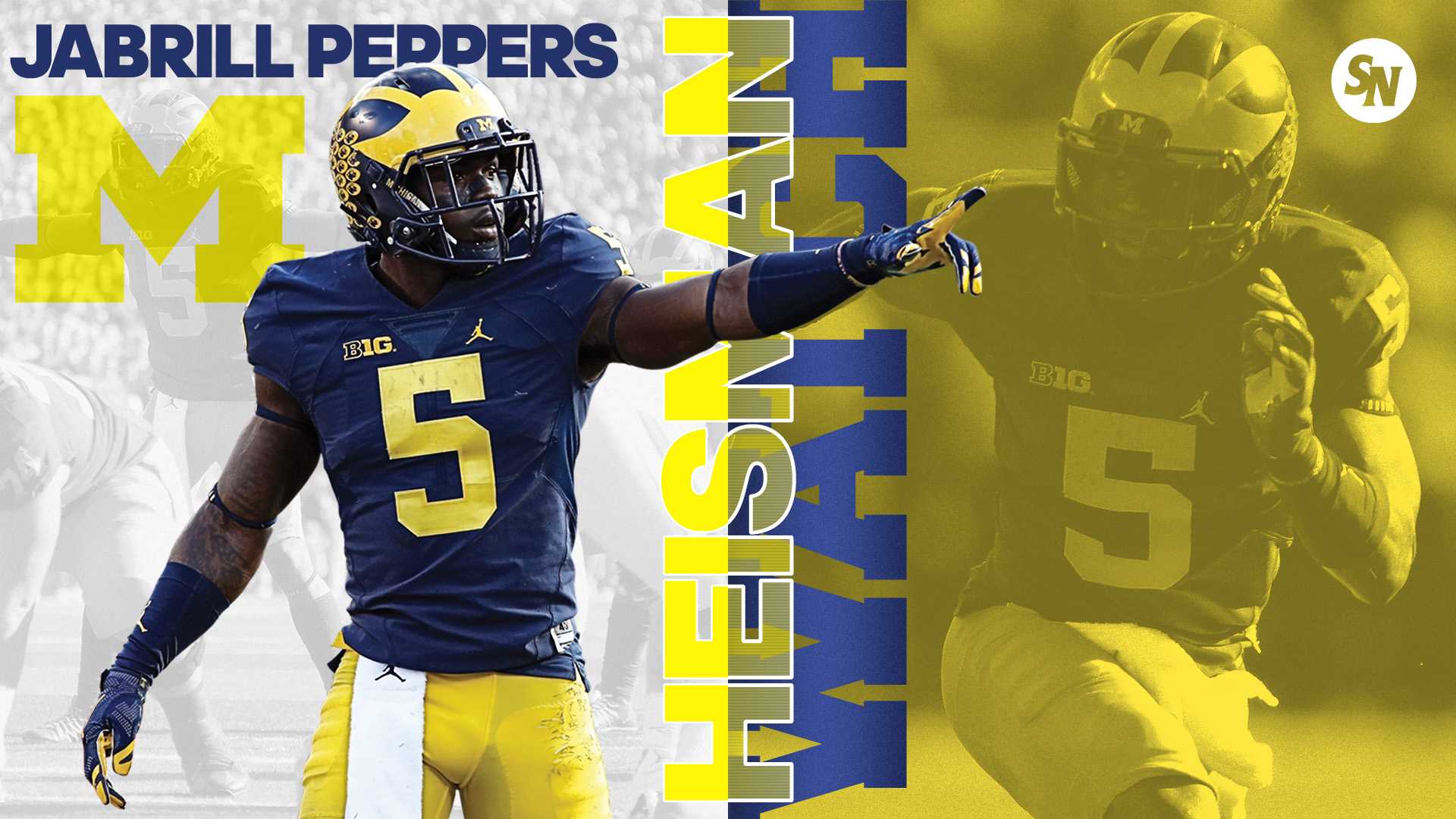 Since his arrival in Ann Arbor in 2014 as one of the most highly recruited high school talents in the nation, Jabrill Peppers is now making a dream come true. After a stellar season on the field with the Michigan Wolverines, which was capped off by an invite to the Heisman Trophy presentation show, Peppers is now readying for this year's NFL draft, which happens Apr 27, 2017 – Apr 29, 2017 in Philadelphia, PA.
In his second full year on the field at Michigan, Peppers put up incredible numbers and earned various achievements. He was named Michigan's team MVP, as well as Big Ten Defensive Player of the Year, Big Ten Linebacker of the Year and was an Associated Press first team All-American according to mgboblue.com.
What makes Peppers a valuable draft pick is his athleticism and versatility on the football field. In 2016, Jabrill lined up at 15 different positions on both sides of the ball for Michigan, and was frequently seen as the team's leading kick returner. One of the hardest tasks for any NFL coach would be finding a permanent position to play Peppers, as he has proven to be possibly the most versatile player in the draft pool.
At the moment, it seems most sense to play Peppers at the strong safety position, with possible roles on special teams as a kick returner. Having Peppers at safety adds another component of power to the pass rush, as well as speed getting into the backfield, and a player who is strong in the run-support defense.
Perhaps one of the craziest phenomena in the NFL would be to see a two-way player. Unlike college, Peppers simply won't be up to the task of playing both sides in the NFL, nor will any coaching staff want to drain a player of his caliber. His versatility and consistent presence on the field at almost all times in games seemed to have taken a slight toll on his body toward the end of the season, as he often had to come off the field on defense because of fatigue. However, don't sleep on Peppers here, he always got right back into the game.
If Peppers needed to seemingly work on any aspect of his game, it would be pass coverage. In his time at Michigan, he intercepted only one pass, and defended a total of a 10 passes according to NFL.com. This will be a key in determining Pepper's stock, and any team that drafts him will have to make his pass coverage game a priority in the offseason.
One of the greatest mysteries for every draft-projectable player is trying to guess what team will draft them. In Peppers' case, the teams to get drafted by would be the Pittsburgh Steelers, Seattle Seahawks, Oakland Raiders or the New England Patriots.
What makes these destinations so important is how they develop their drafted talent. These teams utilize their players like none other, and have produced the results to demonstrate their success. Peppers landing in one of these four locations would likely guarantee his services being used in the best role possible, and will likely eliminate any probability of him becoming one of the NFL's "busts."
For Jabrill Peppers, a kid from East Orange, New Jersey, football is a matter of life and death. Will Peppers live up to his NFL expectations? Only time will tell.