Academic excellence, leadership and service
Elis Sholla wins All-USA Community College Academic Team
By Quinn Storm, News Editor
Each year, the All USA Community College Academic Team awards 20 community college students who show academic excellence, leadership and service that benefits both their college and community. Not only do the team winners receive an award of $5,000, but they are also presented at the annual President's Breakfast, which is held during the American Association of Community Colleges Annual Convention held in New Orleans, Louisiana from April 22-25. This year, Elis Sholla is one of 20 team members in the country to win this prestigious award.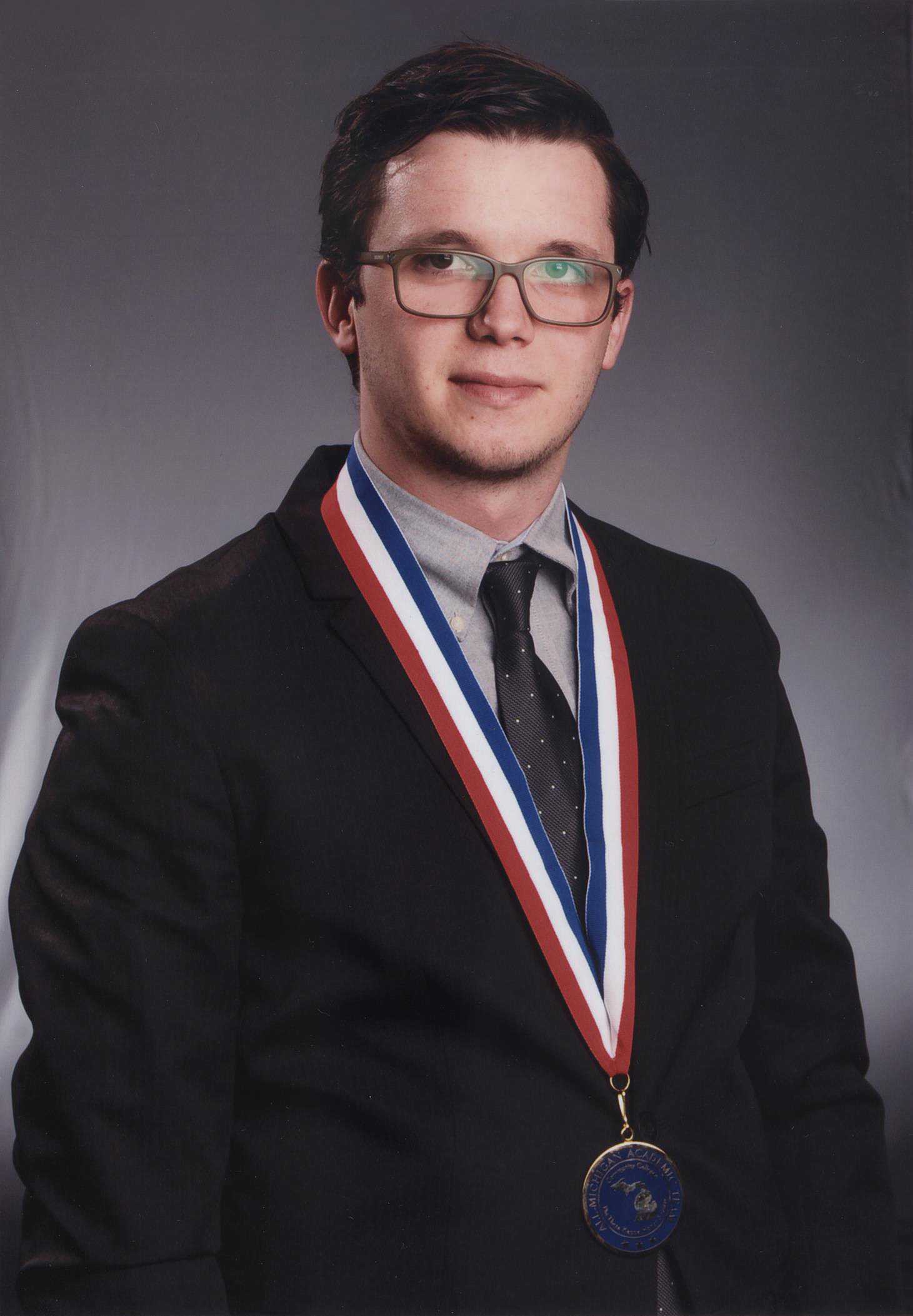 "When you consider only 20 students from 1800 nominations receive that honor, that's quite significant. This is a person who's had quite a dedication to what he wanted in life, and pursued it with a vigor that allowed him to succeed. To have him get these awards is marvelous- it's rather excellent. A lot of people work hard and don't always get something for it. This is somebody who's worked hard and he's getting the accolades and I think that's marvelous," said Dr. Conway Jeffress, President of Schoolcraft College.
The scholarship application opens in September of each academic year and closes in early December. Independent teams of judges review the applications to determine the award winners. In March, corporate Phi Theta Kappa (PTK) notifies each of the winners by personal email. The Follett Higher Education Group sponsors the event, along with the American Association of Community Colleges and Phi Theta Kappa.
"I believe that many of our students deserve consideration for this type of an award that takes into account both our student's academic, work in the community and among their fellow scholars. By virtue of his body of work in all three phases, Elis earned this accolade. As far as Schoolcraft College as an institution is concerned, I do know that we are all thrilled to celebrate this accomplishment with Elis, but more importantly appreciate the contributions that he has provided to the college. In the end, his commitment to excellence and hard work provides a model for others to reach for," said Todd Stowell, Director of Student Activities.
Participants in the USA Academic Team portray leadership skills, as well as academic excellence. Any student who participates in these activities and portrays these amazing qualities could be considered for the award in the future.
"Scholarships are the end point- rather, be involved in the community. It's cliché, but be the change you want to see in the world. You can't do something only to hunt for scholarships," said Elis Sholla, 2016 All USA Community College Academic Team award winner and Schoolcraft College engineering student.
In the past, Elis has been very involved with PTK and is currently a student leader of Schoolcraft Omicron Iota chapter serving as President. In addition, Elis is the chair of recruitment for the Math and Physics Club, co-founder of the Robotics Club and is also a member of other clubs on campus.
As for community service, Elis has participated in many events that have benefited both Schoolcraft and the community around it. Elis has participated in the St. Leo's Soup Kitchen trip, Presenting speaker at Phi Theta Kappa Orientations, Coordinator for monthly breakout sessions, Community Holiday parties for children at St. Leo's Soup Kitchen, Middle School Science Day Coordinator and Complete the Degree initiative coordinator for Schoolcraft campus. In participating in so many events, Elis has shown great character and determination, and truly deserves an award such as this.
Elis Sholla is Schoolcraft's third winner, following in the footsteps of Leah Esslinger in 2011 and Shauna Salin in 2001. Elis has plans to move on from Schoolcraft and attend University of Michigan Ann Arbor to pursue his education as an engineer. Anyone who is interested in learning more about the competition, or participating themselves, can go to ptk.org and research the competition. On the website there is a list of nominations, requirements a nominator guide and eligibility. Phi Theta Kappa can be contacted at (800) 946-9995.