Commitment to service
Schoolcraft students receive the Michigan Campus Compact Commitment to Service award
By Elizabeth Casella, Managing Editor
Helping those in need is always a good way to help the community one lives in as well as making a difference. For some, though, helping others is not about the benefits that they receive, it is about those that they can touch and help to change their lives for the better.
Two students at Schoolcraft College have taken helping the community to a new level. It is no longer a chance to volunteer it has become a regular part of their lifestyle. Scholars Honors students Nathan Brown and Alicia Cooper have been awarded the 2017 Michigan Campus Compact Commitment to Service Award.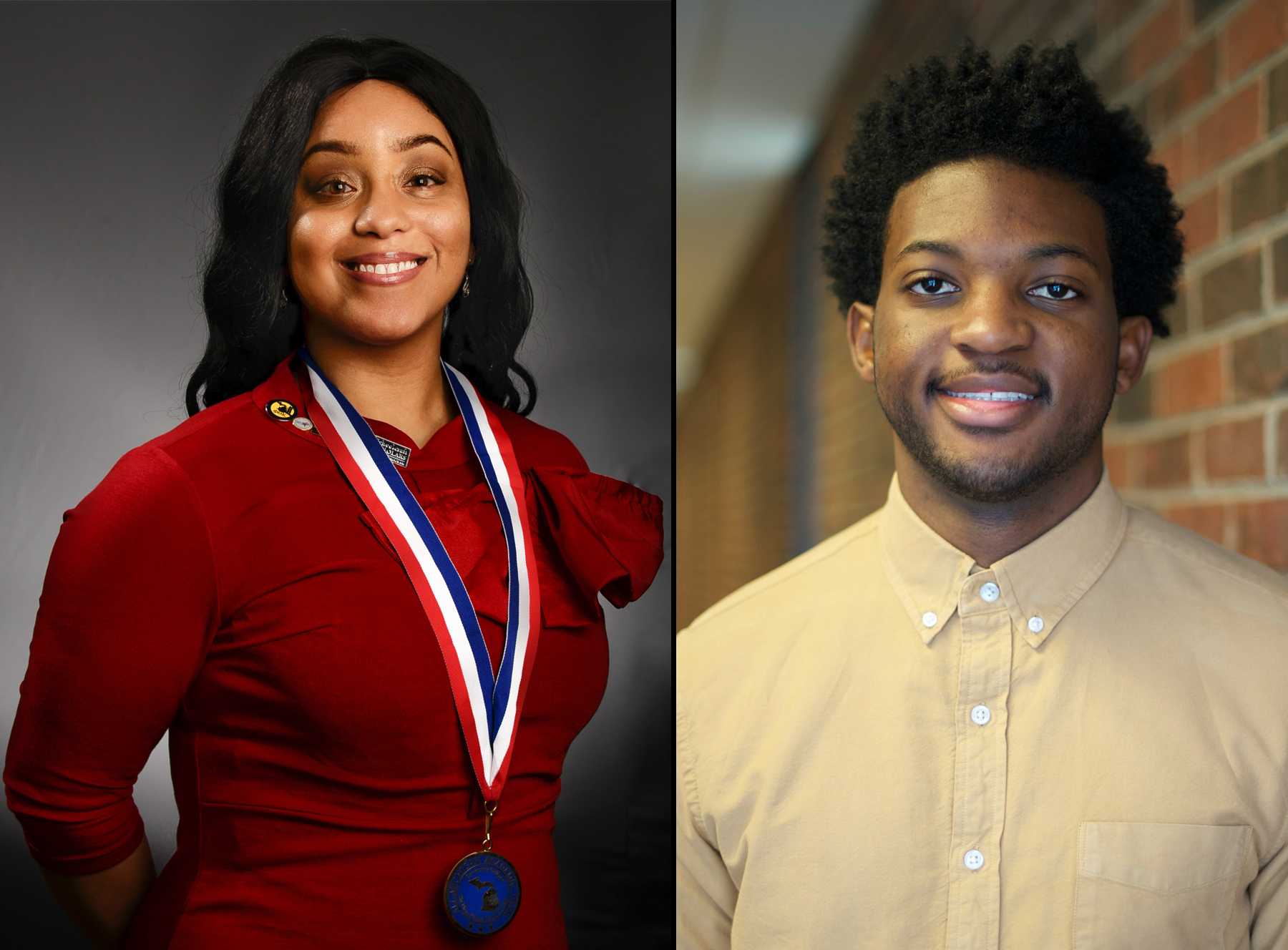 This award "recognizes two outstanding students from each Michigan Campus Compact member campus for their commitment to service. Students are chosen specifically for the breadth or depth of their community involvement and the demonstration of meaningful reflection of those experiences," according to micampuscompact.org.
"These students went from zero to 100 and it gives you a sense of this person's belief in service and dedication to other people and that is the mark of an honors type student. That you want to do something beyond yourself and that's a good thing," said President of Schoolcraft College Dr. Conway Jeffress.
Alicia Cooper
Cooper's goal in life has always been to help others as much as possible. She now wishes to open a nonprofit organization that is curriculum based for urban city youth one day. Cooper is a Scholars Honors student in addition to being the Vice President of the Phi Theta Kappa International Honor Society, Omicron Iota Chapter.
As a Scholars Honors student, students are required to complete 100 hours of service over the course of two years. After joining PTK, Cooper soon exceeded not only the 100 hours of service that was required for an honor student, but continued to volunteer and excel to reach over 200 hours of service learning volunteer work within two years.
Cooper sees volunteer work as becoming a religious part of her life. She manages to fit it into her schedule just as she does work, school and being a mother and wife. There are many causes that have been ingrained into her heart through helping the disadvantaged in communities she sees as needing it the most.
"I appreciate being considered as a leader in the community. Honestly, everyday I try to be aware of my surroundings and if I notice anything or anyone that needs help or attention; I try to spread awareness of the issues. Everything I have done has never been independently; with that being said I hope more people in their communities reach out to others to create solutions to any issues they may subjected to. I believe in order to be a leader, one must first materialize a team and then be an active member within it," said Cooper.
Cooper volunteers with the St. Leo's soup kitchen helping the homeless and less fortunate. She also has played an important part in expanding Phi Theta Kappa's community service opportunities with local partners like The Ronald McDonald House, Safe House Ann Arbor, and Marycrest Manor (a local home for senior citizens). She has led by example in the Honors in Action program that the chapter has undertaken involving solar windows. Cooper and her team produced a video and lesson plan to be shared with local middle school teachers to educate the next generation of students interested in alternative energy solutions. These are just a few things that Cooper has done among the many hours of community service she has dedicated her time to that benefited the school as well as the surrounding community.
Alicia is currently working towards an associate's degree in science and she plans to transfer to the University of Detroit Mercy and study biochemistry with a minor in business law.
Nathan Brown
Nathan Brown is also a Scholars Honors student. Brown has completed over the 100 hours with countless meaningful volunteer opportunities as well on and off campus. He has worked countless school events, such as Schooldaze, the Multicultural Fair, Global Roundtables and even been the student panelist at Pageturners events .
Brown also works through the University Bound peer mentorship program, offering his college experience and wisdom to incoming freshman or transfer students. He volunteered off campus at St. Leo's Soup Kitchen, Troy Historic Village and Habitat for Humanity Oakland.
Previous to winning this award Brown has also won the heart and soul award his first year as an honor student. This award recognizes a student's time, effort and personal commitment to their communities through service.
"I feel really honored and grateful to receive the award as recognition for my volunteer efforts. Initially, I didn't think I would receive the award because I felt certain students at other schools would have far more volunteer hours accumulated than I did. When I received an email I was an award recipient, it was elating feeling for sure," said Brown.
Brown is currently majoring in business administration and plans on transferring to Wayne State University and graduating in the next few years with a bachelor's degree in marketing. He plans to continue volunteering with Habitat for Humanity and Troy Historic Village, as those are two organizations he enjoys volunteering with and he likes to help out with in any way that he can.
Speaking to winning this award and giving back to the community, as well as representing the college, Dr. Jeffress said, "It is a good thing because not only for the academics do you want to see a people achieve, but you also like to see them achieve as human beings, as individuals."
Michigan Campus Compact Commitment to Service Award
The Michigan Campus Compact is a partnership between 35 Michigan colleges and universities dedicated to preparing college students to advance the public good in their communities. They hand out nine awards every year, including the commitment to service award that went to 29 deserving students this year including Brown and Cooper. Students must be nominated by faculty and then selected by the colleges' president to be considered by the Committee that picks winners.
"Nathan and Alicia are both personable, approachable and they don't take themselves too seriously even though they are very serious students, just well rounded people," said Honors Program Coordinator and Adjunct Professor Deborah Taracuk.
These are two students among Schoolcraft's campus that went above and beyond to serve their community. It is no longer a commitment to help others, but is a way of life for them. They both aim to achieve greater things through making connections with others and helping the disadvantaged in any way they see that they possibly can and hope others will too. Working together and with others to change this little part of the world day by day is an inspiration for all.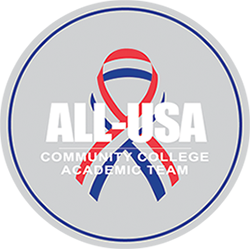 This article has been updated with a correction; Alicia Cooper was addressed as the Vice President of scholarships of Phi Theta Kappa International Honor Society, Iota Omicron Chapter. She is currently the Vice President of the chapter instead. We apologize for the misprint. Thank you.