Grillin' and chillin'
The best springtime outdoor food
By the Schoolcraft Connection Editorial Staff
What's better than going to the park with friends on a warm, breezy spring day and having an outdoor picnic, or lounging on a deck and grilling up some food?
Practically nothing.
As spring rolls around, everyone can't wait to get outside and have some fun leisure time in the sun. From ribs to hot dogs and burgers or an outside the box meal, as long as it's hot off the grill, it is time to eat.
Ribs
If you're planning on having an outdoor eatery, ribs are the food to serve. Ribs are perfect because they're finger foods that are just the right amounts of messy for outdoor eating. Also, since they're best served off the grill, they're an easy meal to cook up, while not having to discontinue the activities going on outside.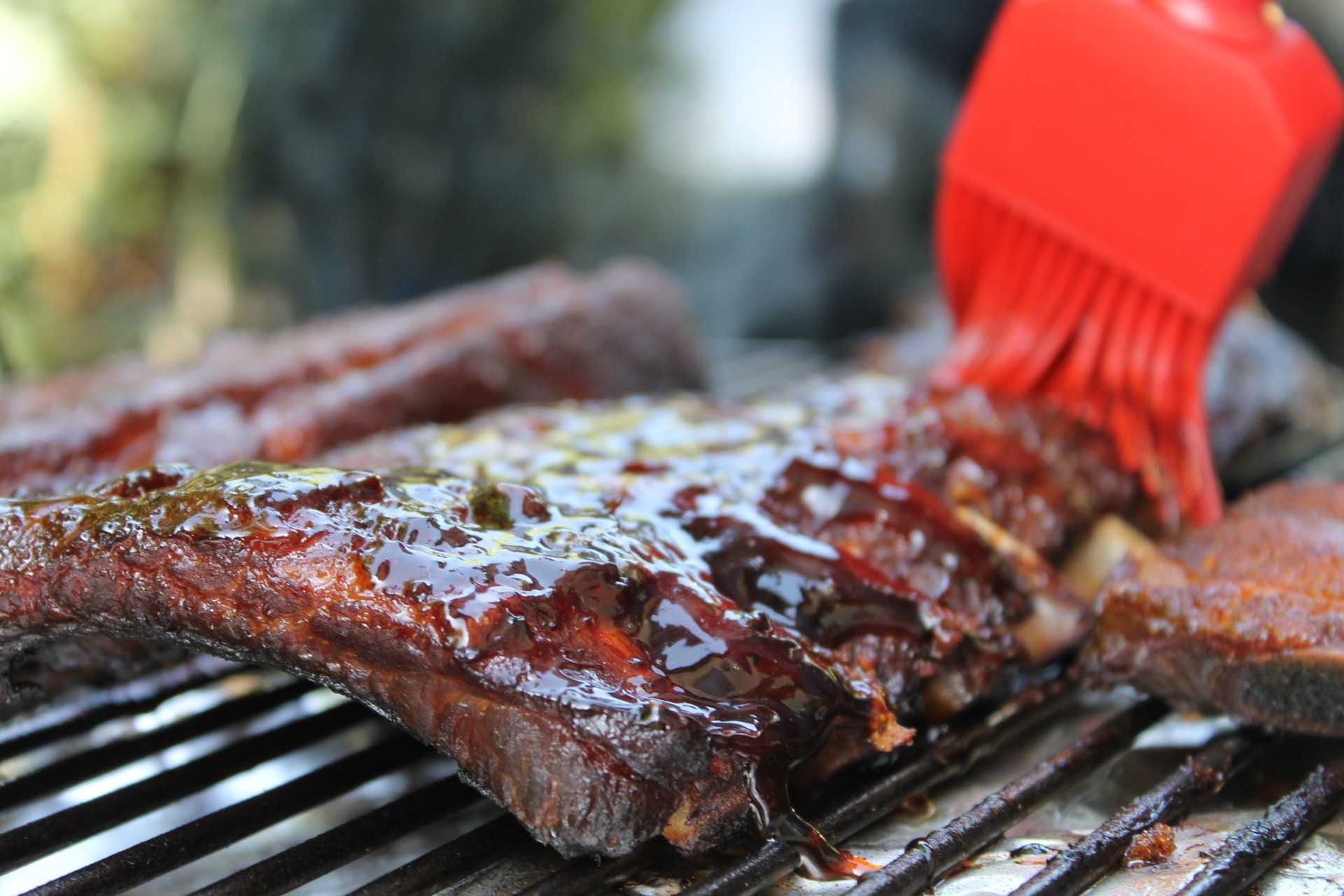 Yakitori
For a more cultural grilling experience, Japanese inspired yakitori is the greatest summer food from Japan by far. The literal translation is cooked bird in English, and that's all it is. Pieces of chicken are put on skewers and cooked on a charcoal grill. Although a simple idea, the flavors for yakitori are endless. Some are salty and others use tare sauce, more commonly known as teriyaki sauce. The variety ensures everyone can enjoy some type of yakitori. It's a treat that is clean and easy to eat walking around because of the skewer stick. Yakitori is a Japanese summer festival favorite that needs to make its way into the mouths of Americans this summer.

"Hobo Dinner"
A fun twist to the outdoors eating experience can be mixing up the traditional food for more spontaneity. The one meal a person should try is what people call a "hobo dinner." What a person does is gets a type of meat, baked potato, their favorite vegetables and the best spices they could put with the meal. Then to cook, put everything in tin foil and let it sit on the grill until all food is cooked. Then open the tin foil and enjoy. Another version of this meal may be good for on the road. Making food such as leftovers or sandwiches with some water all thrown into a Bandana and tied to a stick to carry around is the "hobo" way of life.
Burgers
A classic must have for having BBQs outside is burgers. Burgers are the best food to eat as the weather gets warmer for so many different reasons; they can be cooked anyway the consumer wants, one can put virtually any topping on it and it goes with any sort of drink.
Burgers are just as American as baseball, which of course go hand in hand. Not to mention there are so many styles of burgers for all life styles like veggie, angus beef, New York strip burgers and so on. It is a must have for the warmer weather and a crowd-pleaser at that.
Steak
The classic southern style option may be a nicely cooked steak.
This can be whatever style of steak one chooses and cooked however those eating want it to. Each individual steak can be cooked to perfection and served up to the mouth-watering crowd within a few minutes. Adding a great marinade, some corn on the cob and baked beans and the grilling party can officially be enjoyed. This is a favorite of the masses anywhere and is a great option for all ages.
Warmer weather allows outdoor activities and outdoor eating options. Patios begin to open at restaurants as well as the personal backyard ones. Backyard bashes can bring family and friends alike together to start a new season of fun festivities in the great outdoors.