The way movies were meant to be seen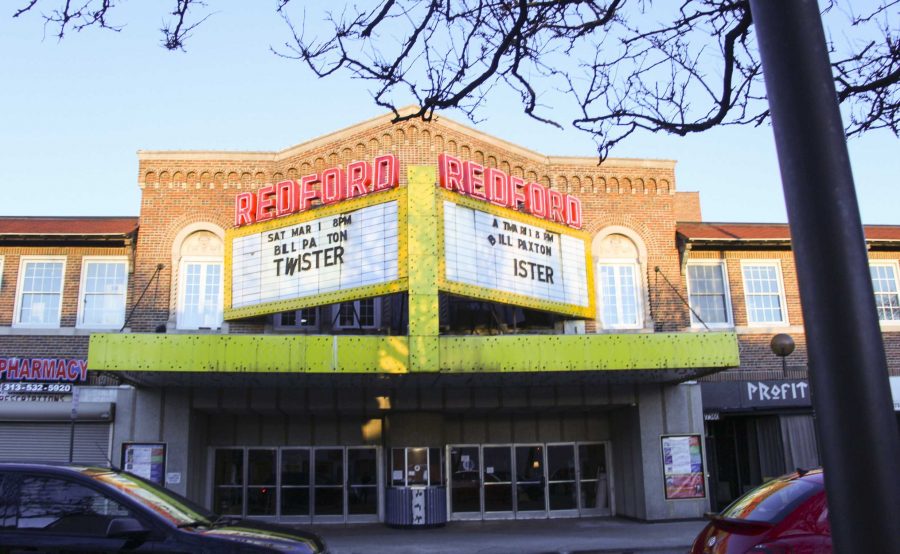 Detroit's historical Redford Theatre continues to entertain after nearly 90 years
By Ken Narita, Arts & Entertainment Editor
Detroit is a city with a deep history. Much of the theaters from its heydays can still be found within the city limits. Very few of those are still in the similar condition they were in when they were first built in the early 1900s.
The Redford Theater however is one of those few relics that have survived. Although it has gone though many chapters in its history, today it stands very similar to how it would have been seen when it was first built.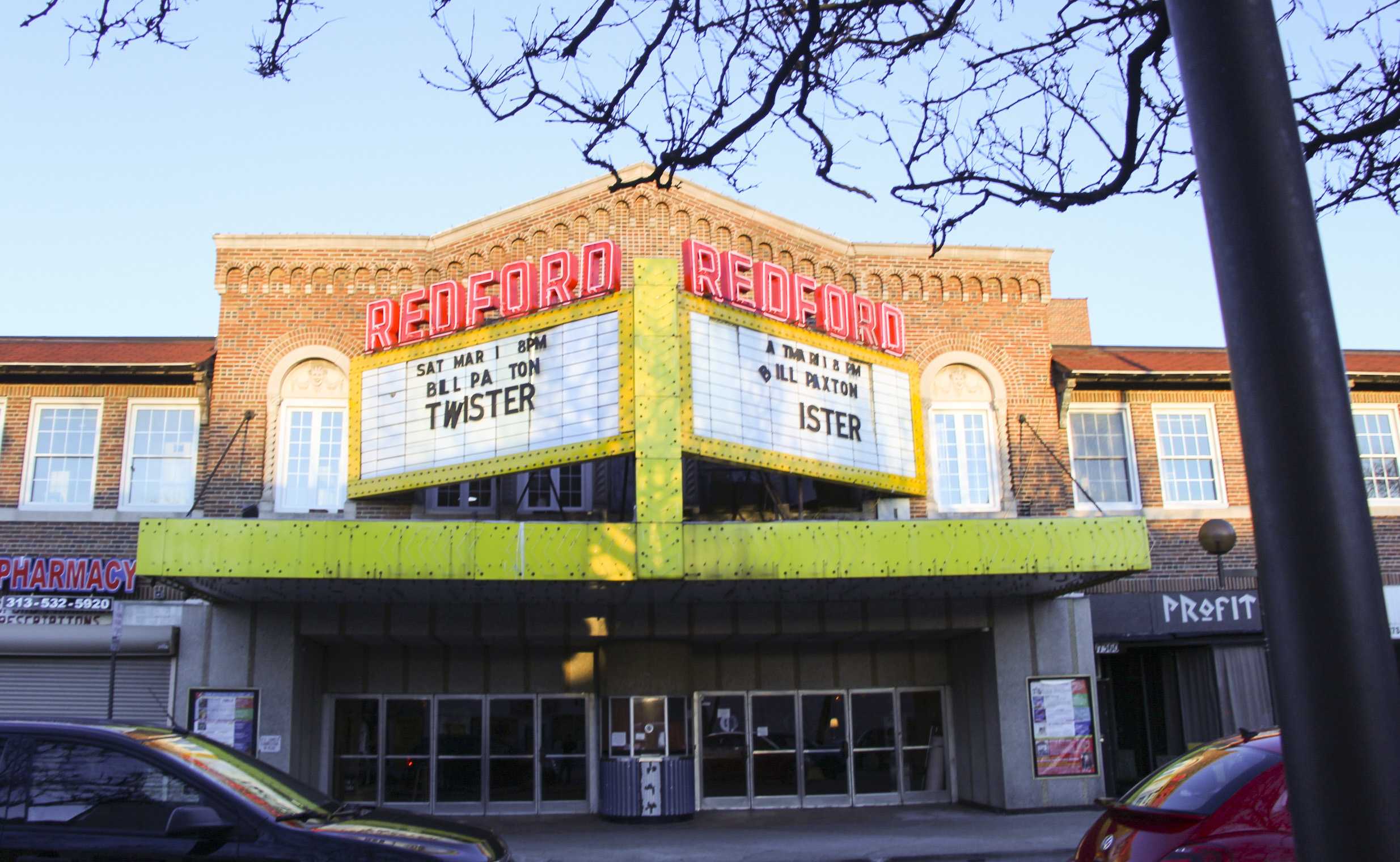 The Redford Theatre is located at 17360 Lahser Road in Detroit, Michigan (just north of Grand River Avenue) and stands five stories tall. The yellow sign with Redford in red letters can be seen from the street. The lobby of the theater is built on an incline because it was less expensive to add more dirt than to remove it to have the theater at a slope.
The theater first opened its doors to the public on Jan. 27, 1928 and is considered an atmospheric theater. The inside is meant to make the patron feel as though they were in an outdoor Japanese garden. This design caused problems for the theater during World War II. It was torn apart and painted over because of its Japanese design.
In 1985 the Motor City Theatre Organ Society (MCTOS) bought the Redford Theatre from Community Theatres. The MCTOS is a chapter of the American Theatre Organ Society. The nonprofit group owns and maintains the Redford Theatre for its original Barton pipe organ.
"Its unique because its original to the building and hasn't been modified." Said Nathan Avakian, who has been playing the theater organ since the age of 4. When asked on how often he comes across a theater organ in its original location he replied, "Really not that often and in many cases, they don't work that well because they haven't been maintained. But in this case, they have done a really good job at maintaining it and keeping it working and exercising too."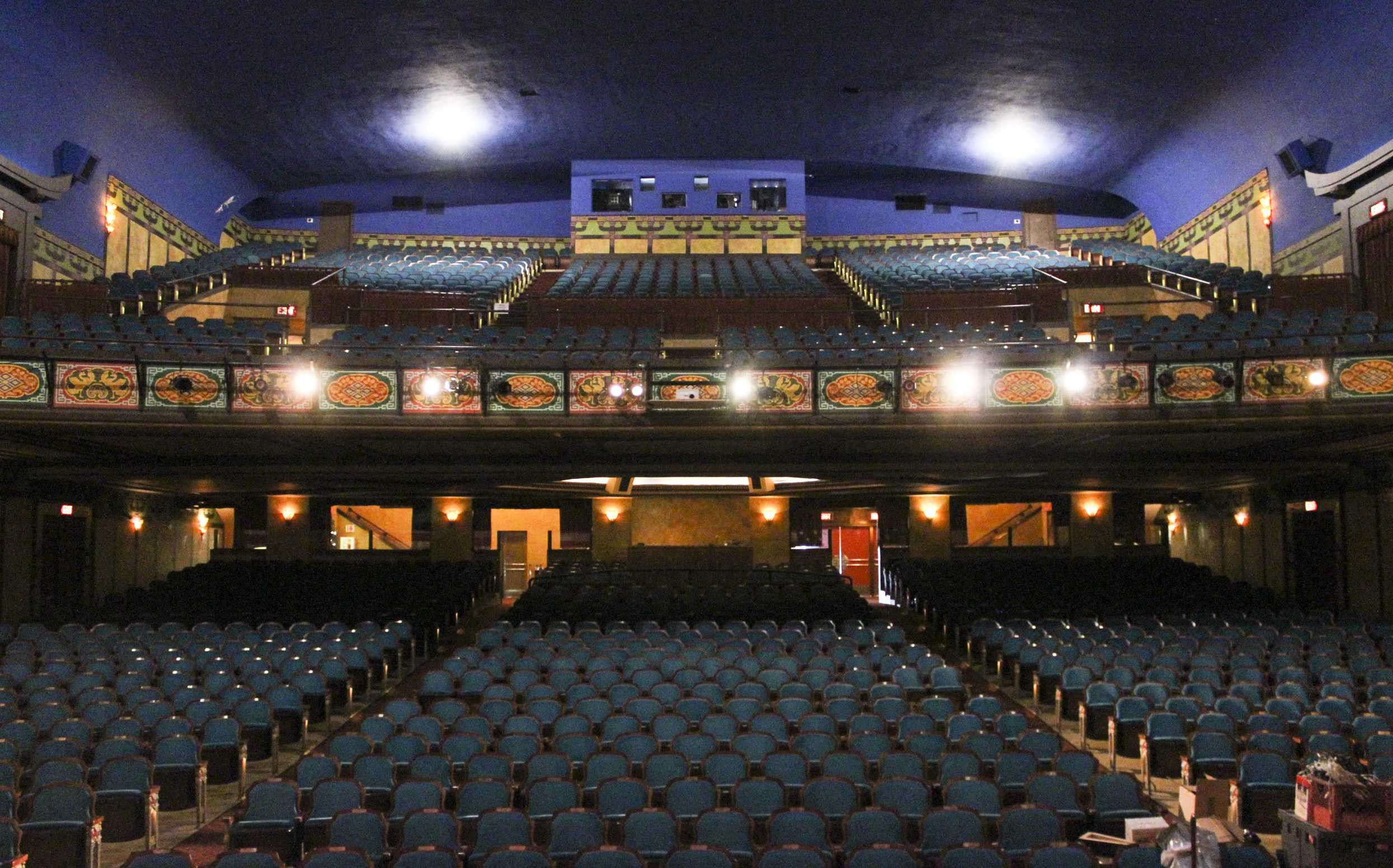 Strides to fully restore the theatre to its 1928 design began once purchased by MCTOS. "Everything here was done by volunteers," said Carl Kiehle, a volunteer concessions manager. "It's a jewel. There are no other theatres in the United States with this kind of history. It's truly unique and just a treasure."
The Redford Theatre possesses the original 1928 Barton theater pipe organ. "This is in the original theater. When they built this theatre, the organ was designed acoustically to fit the size of the theatre," said Jacob Malblu who has volunteered for the organization for the past seven years.
The MCTOS use movie screenings to help fund the restoration of the Redford Theatre. "We try to show film because that is what we are known for," said Malblu. "There are very few theaters that still show film."
Dedicated volunteers are the driving force behind the operation of the theatre. Malblu said, "our projectionist that work (in the projectionist's booth) have been here for about 40 years each." Redford Theatre welcomes any volunteers that are interested in helping.
The Redford Theatre is a true monument of Detroit. The near 90-year-old theatre has a history unique to itself. Visiting the theatre still recreates the experience of what it was like from its grand opening in 1928.
"I've been born and raised in Detroit. I used to come here when they just showed movies. this is where I used to go as a kid," said Carol Lane who has lived in the community for over 70 years. "What I see here is a revival and a renewal and it show what we can do with nonprofit and all volunteers."
Events such as movie screenings and musical performances are listed on redfordtheatre.com/events. Donations toward renovations can be made on their website also. The theatre is currently in need of roughly $1,000,000 for structural renovations. Along with events hosted by MCTOS the theatre is available for privet events such as weddings.
If interested in joining Redford Theatre's all-volunteer staff, applications are found on their website. If seeking any other information Redford Theatre can be contacted by calling (313) 537-2560, or by email at Tickets@redfordtheatre.com.