Schoolcraft's other campuses
Radcliff Center and Public Safety Training Complex offer additional services to students
By Alexandra Lachine Editor-In-Chief
Many people often forget about Schoolcraft's satellite campuses or don't know about them at all. Schoolcraft has two additional campuses to serve its students, the Radcliff Center in Garden City and the Public Safety Training Complex in Livonia.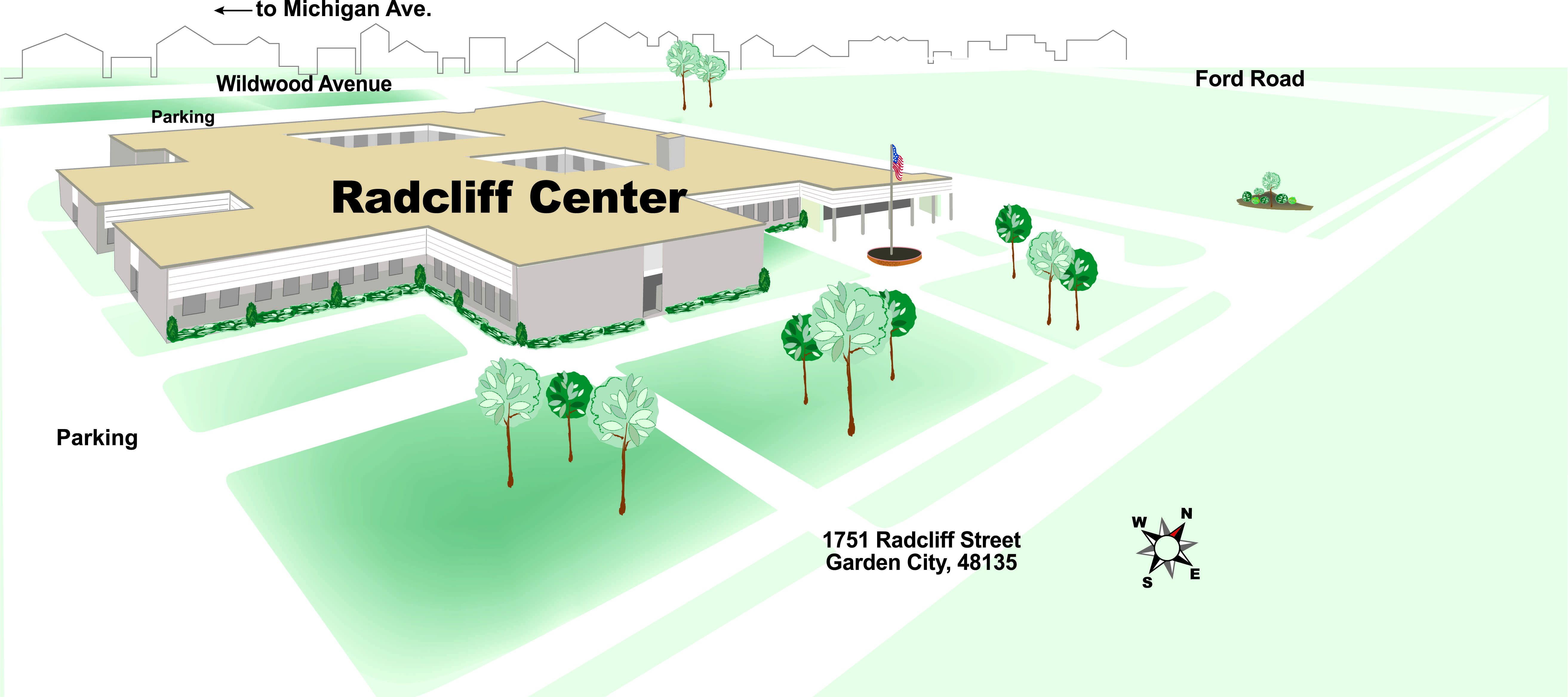 The Radcliff Center is located just south of Ford Road on Wildwood Street in Garden City. While Radcliff doesn't offer as many comprehensive courses as the main campus, it still boasts a strong academic profile, offering all general courses such as the sciences, math and English.
Just as the main campus, Radcliff is an open enrollment environment with the focus of promoting innovation and education that targets excellence in students, faculty, and staff.
Classes are offered in a variety of formats including traditional lecture and lab sessions, online courses and hybrid courses to meet the needs of nearly every student. The Radcliff Center is well known for their EMT programs, complete with simulation labs and lectures, health information technology labs and lectures and massage therapy classes. Course lengths vary from a single day to several weeks, including evening and weekend classes. Students who have become familiar with Schoolcraft's main campus should consider taking a class at Radcliff if it works into their schedule, especially if its southern Wayne County location is more convenient. The campus can be found at 1751 Radcliff St., Garden City, MI 48135 and reached at 734-462-4770 for more information.
Schoolcraft's Public Safety Training Complex
In 2011, Schoolcraft opened their Public Safety Training Complex that specializes in training for firefighters and police. The police academy training wing has lecture classrooms, training mazes, a warehouse, and offices. Several dozen recruits are trained in a given course and local law enforcement also utilizes the facility to practice the develop.m.ent of their skills, such as raids or entering buildings during a standoff or hostage situation. Police are allowed to practice with actual weapons using paint marking rounds thanks to the complex's building materials.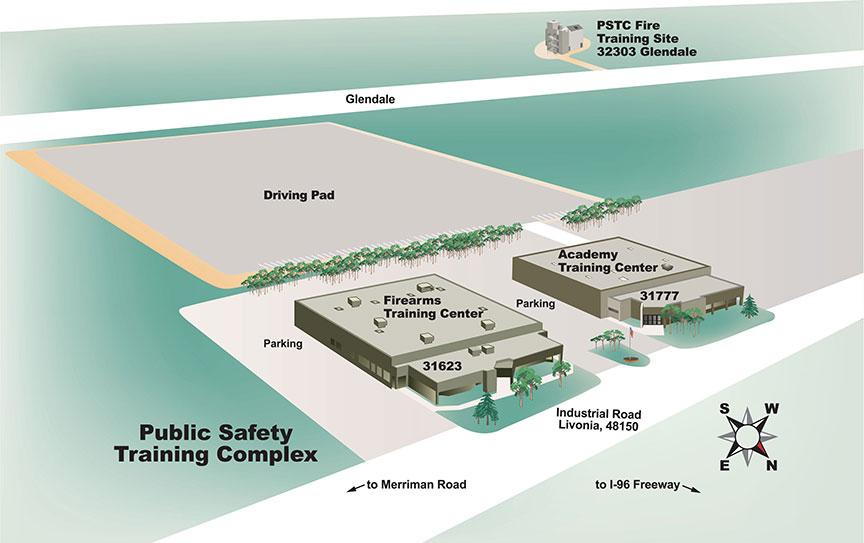 The complex also features several areas that are critical to firefighter and first responder safety training, such as rooms with moving grids, panels and furniture to create a completely different layout for every training course. At the five-story fire tower that can produce flames at several hundred degree temperatures, firefighters can practice entering a home with the stimulation of extreme heat.
In recent years, the complex has opened more classes to the public as well, such as courses on emergency preparedness and firearm safety. Schoolcraft also added a public course on precision driving techniques, which teaches students to maneuver sharp yet corrective driving actions other than braking before an obstruction while operating the academy's anti-rollover "skid cars." This particular course is designed to improve driver safety and confidence.
Schoolcraft's Public Safety Training Complex is nestled in the industrial district of Livonia at 31777 Industrial Road, Livonia MI 48150 and can be reached at 734-462-4306 for more information.