Punk-rock in Pontiac
Lost In Society hits the Pike Room on tour with Unwritten Law
By Alexandra Lachine
Editor-in-Chief
An electric mix of rock and punk poured from the windows of Pontiac's Pike Room thanks to the raw talent of Lost In Society.
On Aug. 22, the New Jersey punks opened for multi–platinum, Australian alt-rockers Unwritten Law on their 25th Anniversary Tour. The band itself was opened for by Pontiac's proudly trans-queer alternative punk band Daisys along with the more hardcore Southgate natives Lily Livers. Both bands evidently enjoyed performing for a local crowd and opening for a punk band from across the Pacific and the East Coast. 
Lost In Society formed in 2012 after playing in various bands throughout high school. After gaining attention from the area surrounding their hometown of Asbury Park, New Jersey, the group recorded their first five-song EP with Altercation Records. Later that same year, they traveled the country with Vans Warped Tour after the success of their first full–length album, "Let it Sail."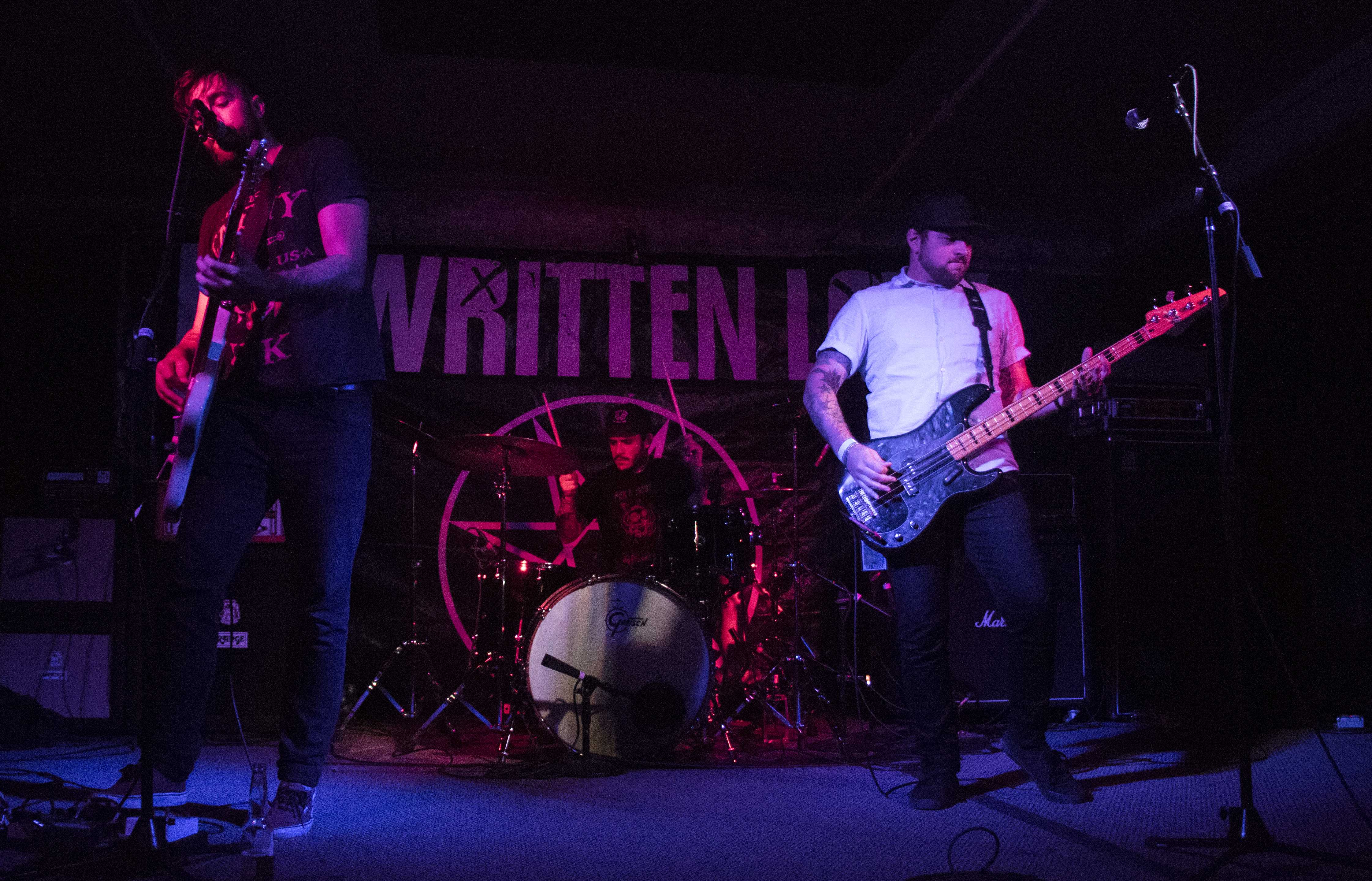 Heavier, higher profile touring followed as Zach Moyle (vocals/guitar), Nick Ruroede (bass/vocals) and Hector Bonora (drums) opened for bands such as The Bouncing Souls, The Misfits and Catch 22. They embarked on yet another Warped Tour in 2014 as well as performed main stage at Las Vegas's Punk Rock Bowling festival. In 2015, LIS even toured Europe to support British pop-punk band The River Jumpers following the release of their split EP, "Panic State Split Series, Vol. 1." Just last week, the punk trio completed a string of shows across the Midwest, New England and Toronto with Unwritten Law on their anniversary tour. 
Upstairs at the Crofoot Ballroom inside the Pike Room, a few people gathered after the doors opened at 7 p.m. to nod their heads along to the music each local band played. By the time Lost In Society hit the stage around 9 p.m., the crowd had grown significantly, eager to listen to their opening for the evening's headliner.
"What's up? We're Lost In Society and we're from New Jersey," vocalist Zach Moyle said as he introduced his band before nose diving into an undisclosed set list. The band played 10 songs, mainly those from their most recent full-length, "Modern Illusions" along with a brand-new track about betrayal and revenge entitled "Hell." Their lyrics are laced in such motifs as revolution, rebellion and the hardships of being cast out by others and the world around you, common in the punk-rock genre.  
There weren't many breaks in the action except for Zach cracking the occasional joke and taking a swig of his Corona. Their highly energetic yet melodic punk sound was set full steam ahead for the near hour they claimed the stage, even engaging the crowd to sing lyrics for part of their hit song "Not Afraid." Their sound is comparable to that of Rise Against, Yellowcard and Anti-Flag and the effort they put into the show invoked wonder as to how much more electric their performances are in a larger, less intimate venue.
Lost In Society are certainly doing their part to keep the punk-rock spirit alive and well in the music industry and are highly capable of putting on a show for someone who isn't typically drawn to their genre. Their 2016 album "Modern Illusions" and 2017 singles "Kid" and "True" are available on iTunes.