Help after Harvey
How you can contribute to relief efforts following Hurricane Harvey
By Christian Hollis
  

Staff Writer

 

Hurricane Harvey has destroyed thousands of homes and left many people with almost nothing to their name. Schoolcraft College is dedicated to supporting relief efforts for these people. Schoolcraft's Student Activities Office has made it easy for students and faculty to donate necessities to support victims of this tragedy.  
All you need to do is stop by the Student Activities Office located in the lower level of  VisTaTech Center before Sept. 15 and drop off items that could be of use. Items most needed are baby formula and baby food, diapers, soap, shampoo, toothbrushes, tubes of toothpaste, deodorant, feminine hygiene products and unopened packs of socks and underwear. Blankets, shoes and clothing are also needed, but please donate gently used or new items only. Small toys and stuffed animals would also bring hope to many children who've lost so much already.
If you prefer to donate money, please donate to official charities like the American Red Cross at redcross.org. Remember to keep these victims in your thoughts and prayers while they go through this hard time, because they are strong and need collective help for surviving one of the most horrific hurricanes in American history.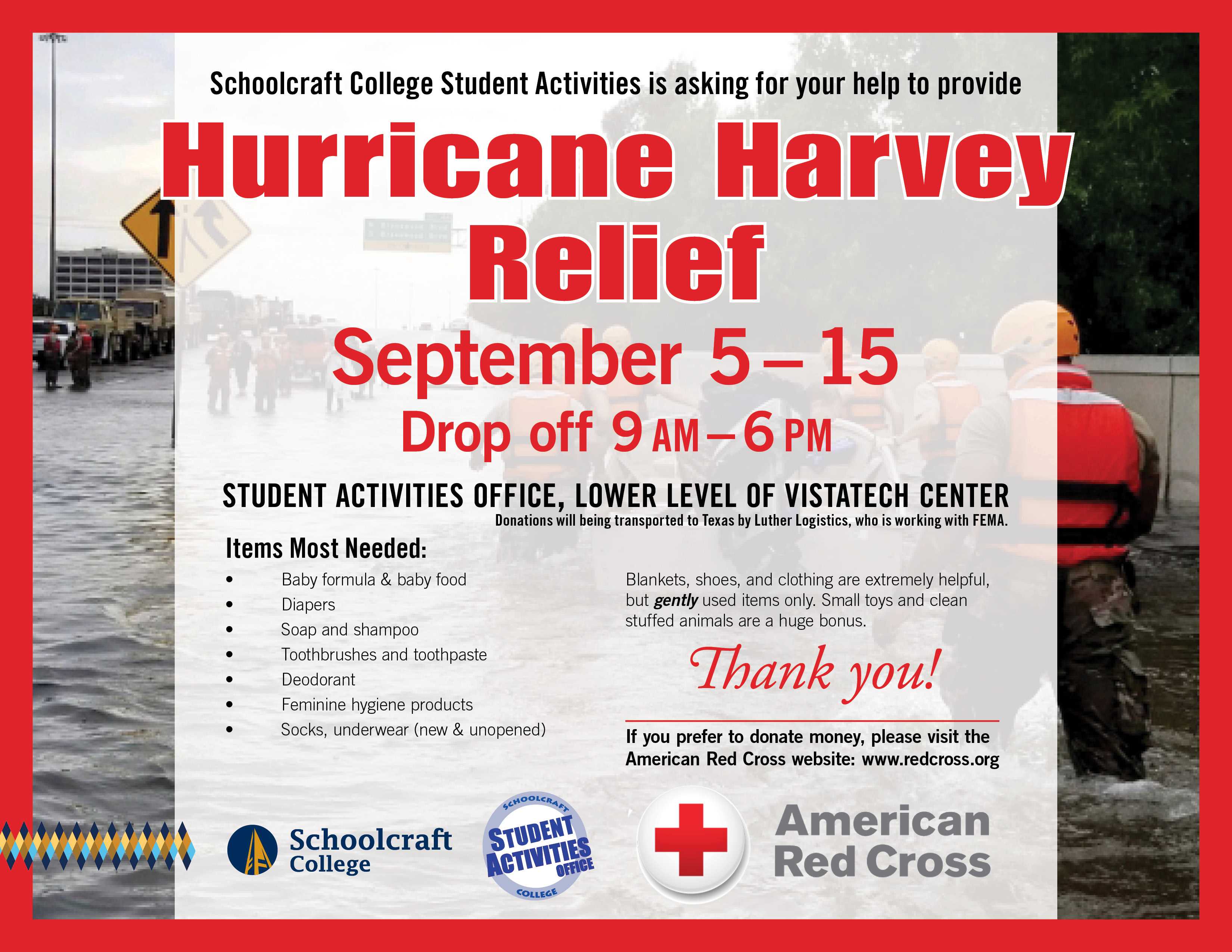 For more information, contact the Student Activities Office at 734-462-4422.