Schooldaze sure to dazzle
Discover what's in store at the annual Fall Festival
By Mariam Ahamad And Chrissy Begle Campus Life Editor And Layout & Design Editor
Schooldaze is just around the corner. This fun-packed two-day event will take place between the Forum and Liberal Arts from Sept. 20 to 21 from 10 a.m. to 2 p.m. each day.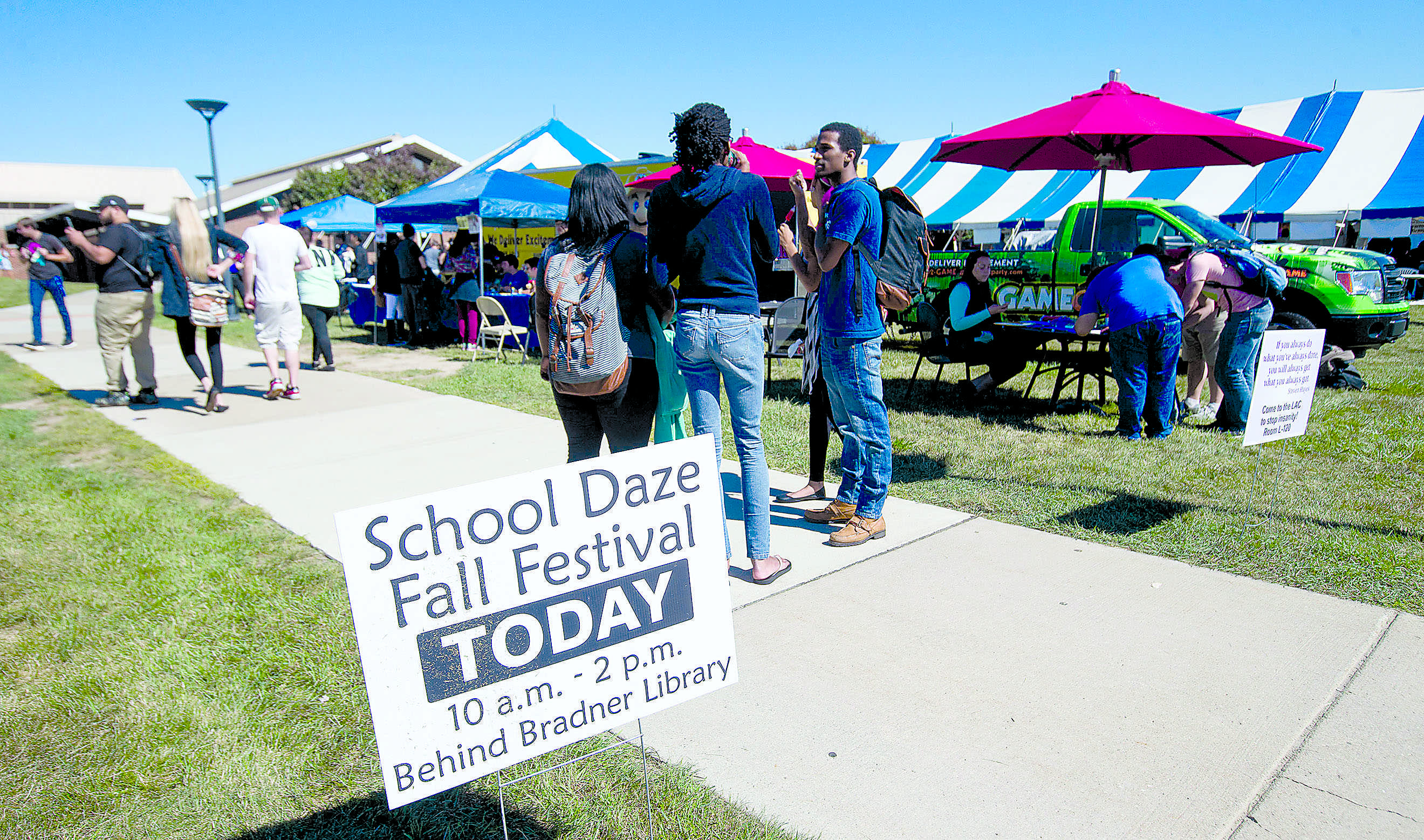 This is one of the largest, most anticipated events hosted by the Student Activities Office. "We start planning Schooldaze in June and the students generally give us great feedback after it is over," said Todd Stowell, Director of Student Activities.
Such efforts are evident in the wide variety of attractions and activities that have been organized for this single event. There is something for everyone.
Beat your friends at Minute to Win It games on the main stage, giant Jenga and Connect 4, inflatable jousting, volleyball and cornhole. Check out the gaming truck, ride the mechanical bull, get a caricature by artist Bob Kat and look into your future with psychic readings. When you can't take any more fun, get a free, relaxing chair massage courtesy of the Schoolcraft Massage Therapy program.
Schooldaze is chock full of fun and games and also safety. PEERS Awareness will be on hand with virtual reality simulators so that students can safely experience what drunk driving or texting while driving is really like.


There will also be plenty of food options to choose from. Attendees can purchase 50 cent hot dogs and bags of chips for 25 cents. Grab a bag of free popcorn and even cool off with a snow cone from the Kona truck for a small donation. All donations will go toward the Red Cross Hurricane Harvey relief effort.
Along with the student club booths, many departments, and services from Schoolcraft will be on site to support the event, including representatives from Career Services, Bradner Library and Financial Aid, as well as vendors from local businesses and sponsors of the event like Mod Pizza, Illuminate Your Spirit and many more. Giving students a chance to explore the variety of clubs available and meet club members is the heart of Schooldaze. It is a one-stop spot to learn more about the student organizations and activities offered at Schoolcraft.
Each club will have their own booth with informational handouts, sign-up sheets and representatives to answer your questions. Joining a club is easy, so make sure to stop and ask about becoming a member.
Students are already excited about all that the festival will entail. "This will be my first ever Schooldaze and I know it will be a great place to meet fellow students and find out about student organizations on campus," explained Harshang Patel. "I would really recommend this to new students as it will allow them to see what other students are doing on campus and give them an opportunity to join new clubs and hold a leadership position in future."
Schoolcraft is proud to have 35 returning clubs and four new ones this year, including the Libertarian Club, Power Lifting Club, Black Student Club and the Cheer Team.
This year the Schooldaze theme will be "retro," so most of the club booths are going old school. Make sure to stop by the 50s selfie booth for a vintage photo!
If you are looking for the "complete college experience," attending this event is the first step towards that goal. "Last year, I went and that's how I got my fitness membership!" said student Ghazala Akbarian. Enjoy Schooldaze with your friends or meet new people who share your interests and views. This event is free and open to the public.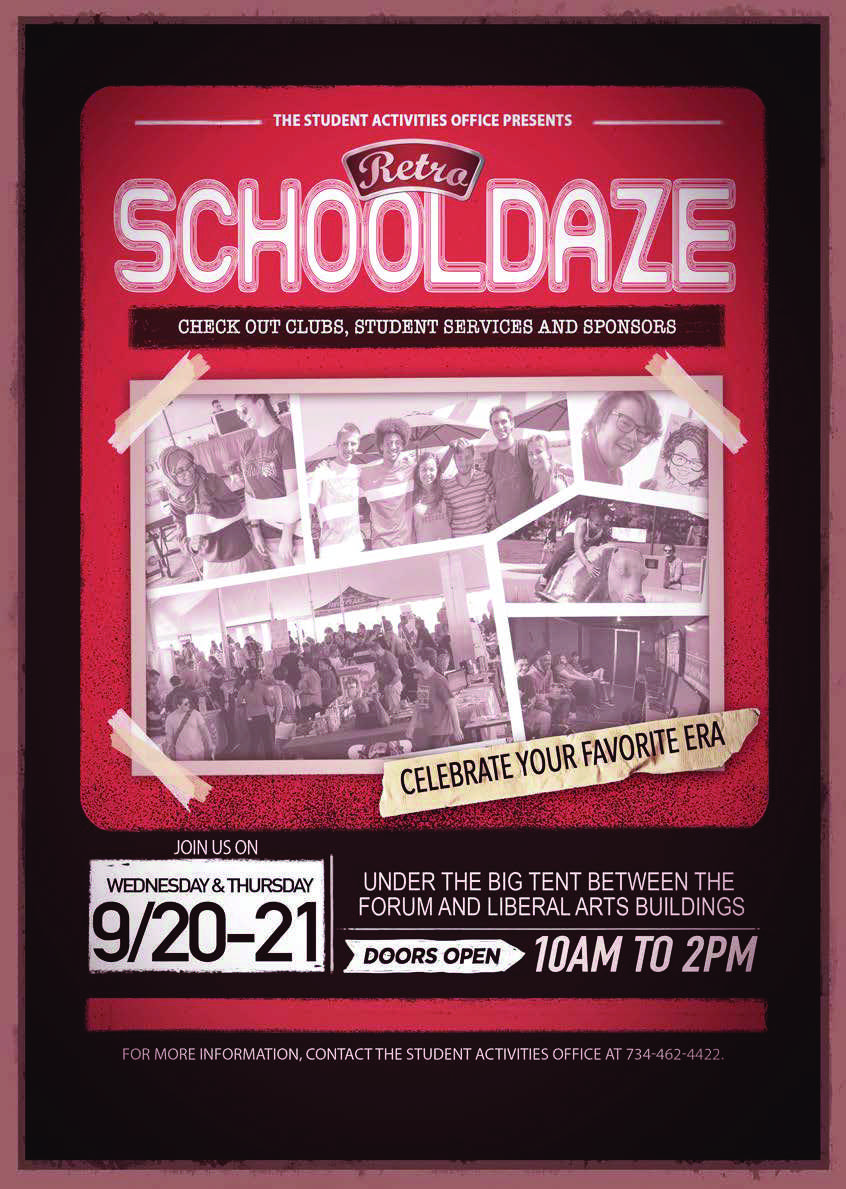 For more information, visit the Student Activities Office located in the lower Waterman wing of the VisTaTech building or call 734-462-4422.