Festival
The Michigan Renaissance Festival delighting all ages since 1979
By Chrissy Begle Layout & Design Editor
The Michigan Renaissance Festival is located in Holly, Michigan on Dixie Highway. This year, the festival is open from 10 a.m. to 7 p.m. weekends through Oct. 1, including one Friday, Sept. 29. Each weekend has a different theme with accompanying special events. For more information, see www.michrenfest.com.
Weavers' Web is one of the many shops where crafters demonstrate weaving, glass blowing, wood carving, metalsmithing, and other crafts right before your eyes! Many crafters travel to other faires as well and make their living by their craft.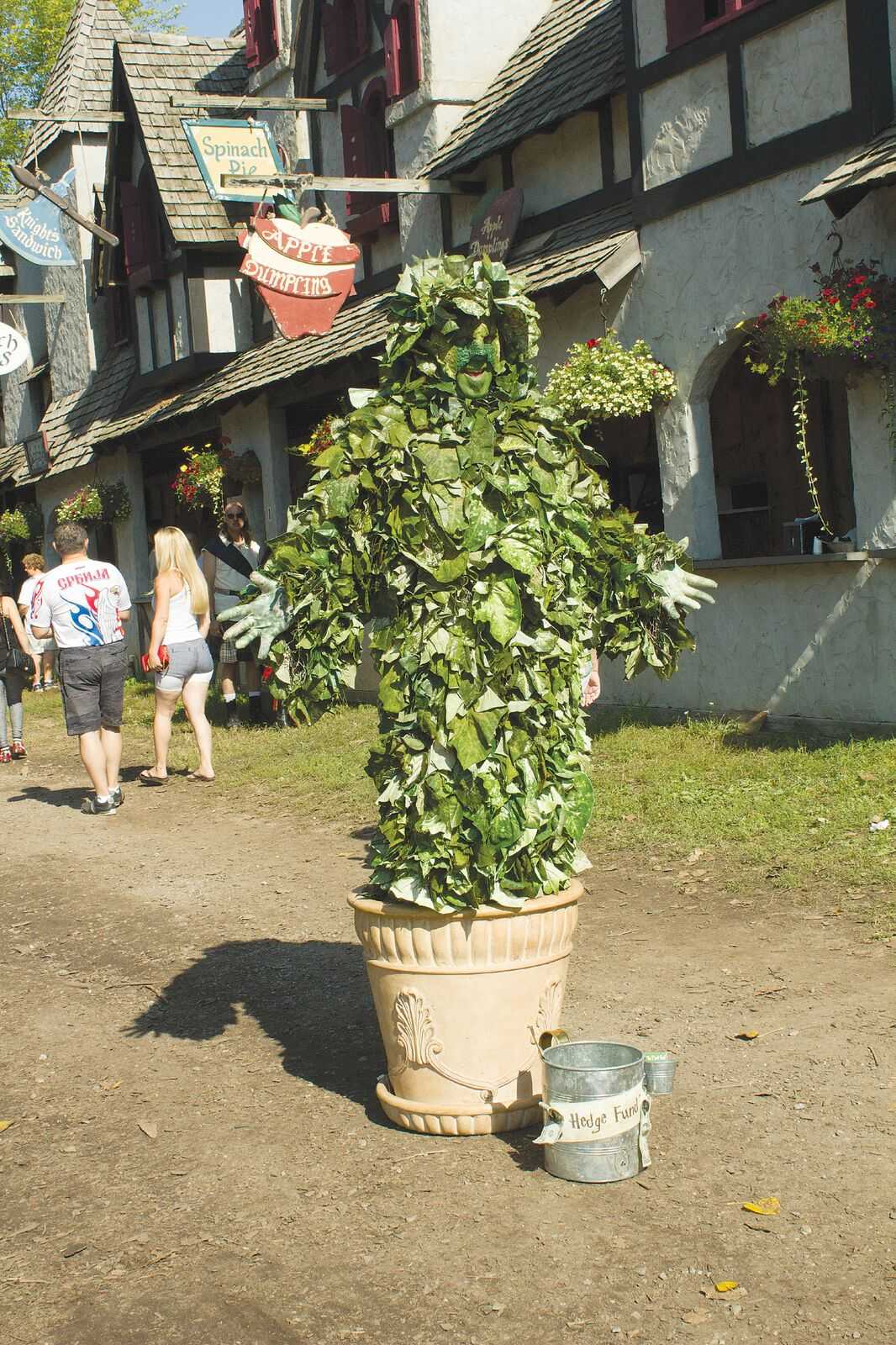 The Living Tree is one of the many characters you will meet at the festival. Not part of any show, many characters roam the festival entertaining guests.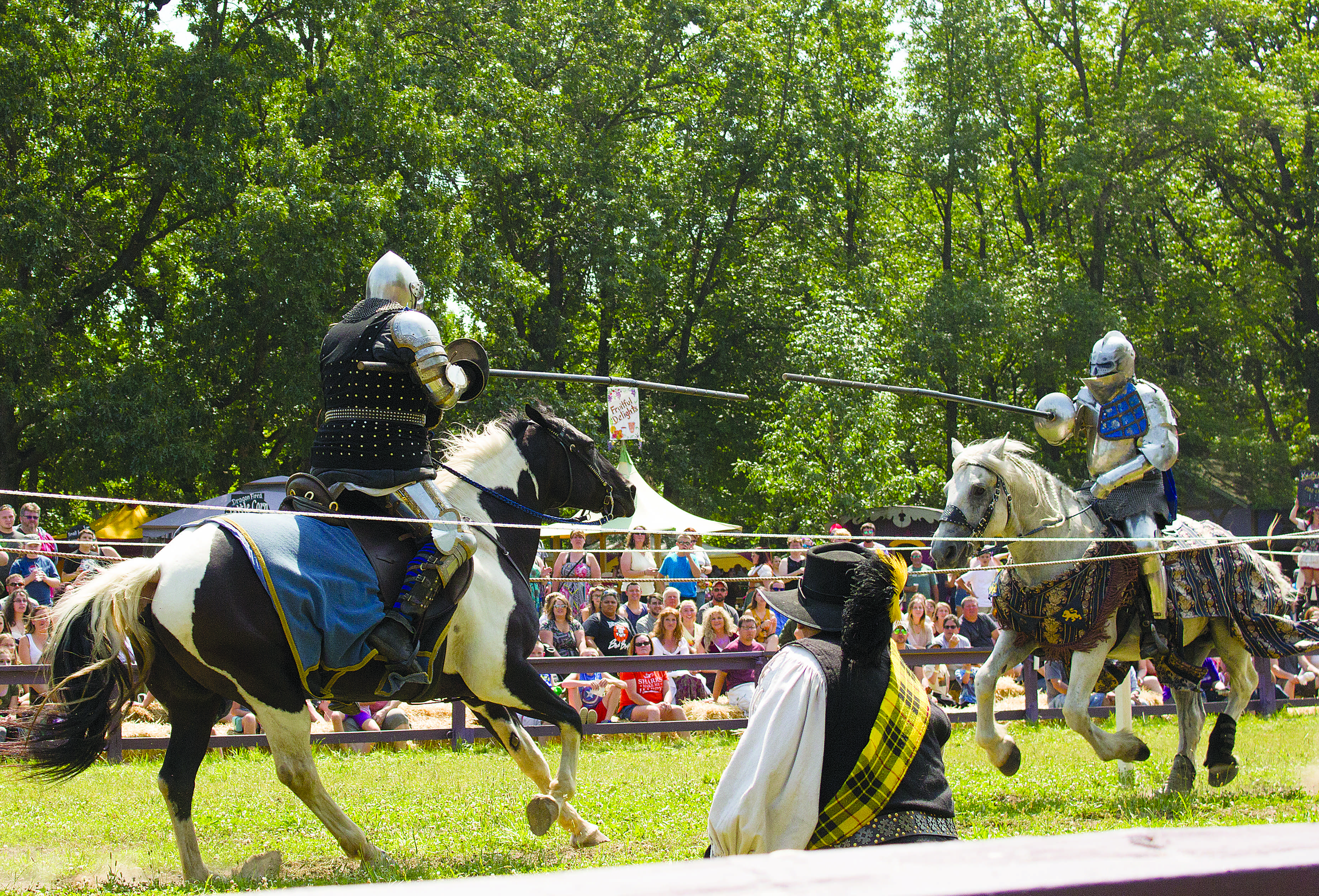 The joust is one of the most popular shows with action-packed games of skill and increasing risk! A wonderful variety of shows means that everyone will find something that they like, including comedy, music, acrobatics, animals, and sometimes a little bit of everything to tickle your fancy.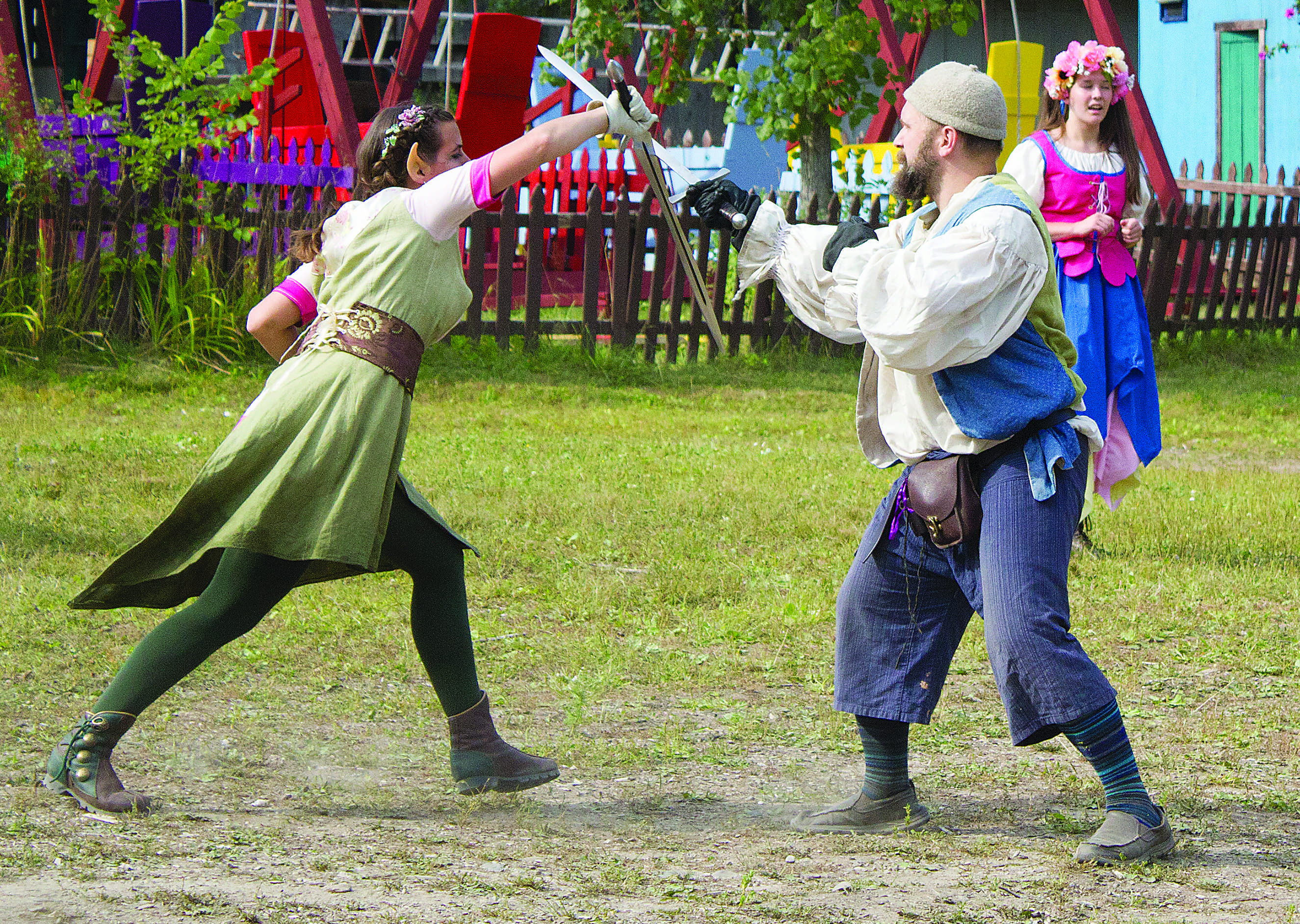 While many of the acts, characters, and activities are period-accurate, many are more fantastical than realistic. This duel between members of The Duelist Academy, for example, includes an elf. Elsewehere in the festival, you can also see fairies, mermaids, and now a unicorn, new this year!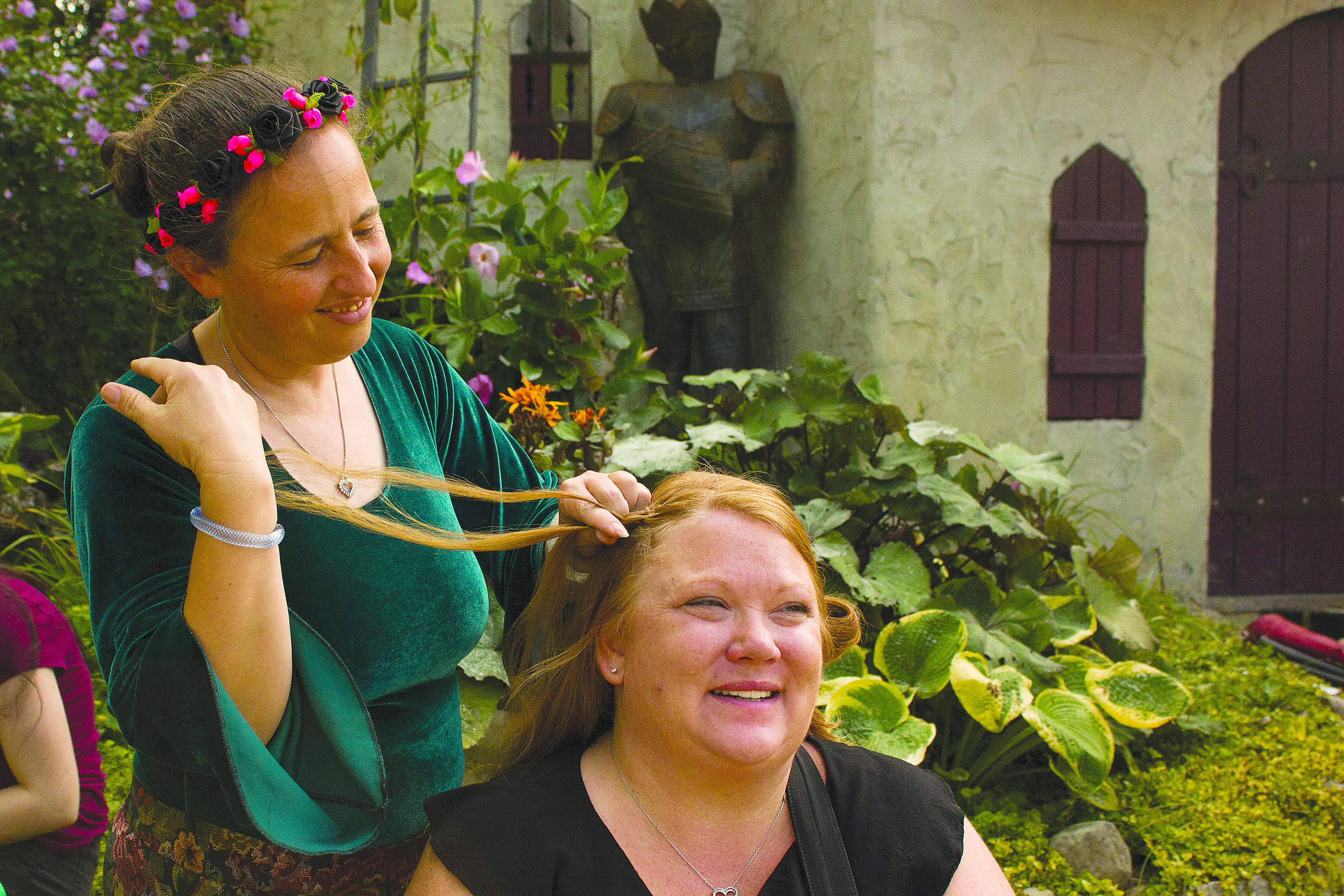 In between shopping, craft demonstrations, and shows, there are many activities to do at the festival. April has been braiding hair at the Michigan Renaissance Festival since 1999. Ashley from Grand Blanc took a moment to sit and get her hair braided, a welcome rest during a busy day!
Other activities include archery, knife-throwing, palm-reading, henna tatoos, face painting, wax crafts, children's games, and more. Bring some spending money, your camera, and a sense of adventure to boot!