Reeling in records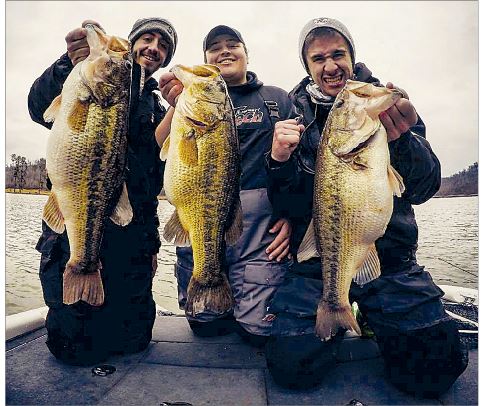 Bass Fishing club is No. 1 in the nation
By Christian Hollis News Editor
The Schoolcraft Bass Fishing Club has been quite successful in fishing tournaments since it was founded by student Anthony Gilmore in 2015.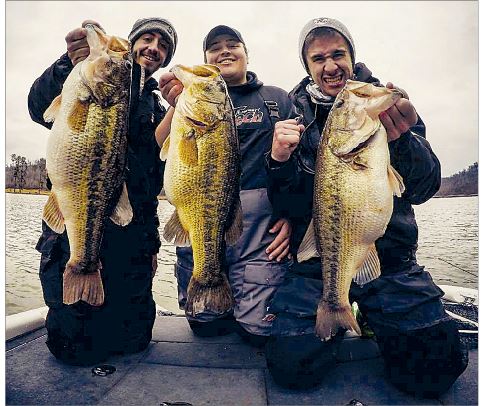 Fishing tournaments are highly competitive, contrary to common belief. The rules are quite simple: tournaments span for three days, competitors fish for eight-hours per day then take the five heaviest fish the team caught within the day and weigh them. The team with the highest total weight of the all fish caught over the weekend emerges victorious.
The fishing club here at Schoolcraft is currently in first-place in the country on bassrankings.com. The club currently consists of two students, founder Anthony Gilmore and his friend Clayton Hatton. Gilmore and Hatton have competed in tournaments for three years for Schoolcraft, traveling as far as Alabama. Over the last year, they have averaged in the Top Ten of all teams nationwide, which is unheard of for a college fishing team.
Todd Stowell, Schoolcraft's Director of Student Activities, is proud of Gilmore and Hatton's rankings. "I am pleasantly surprised with their success. They are obviously very competitive," said Stowell.
Gilmore is very humble about his team's success.
"I always tell people that I'm a horrible fisherman, but I'm a really good tournament fisherman," he said. Gilmore believes his true skill is being able to "block out all the noise" during a competition and adapt to what is needed at the time and not stick to a game plan.
On Sept. 23, Gilmore and Hatton hit Lake St. Clair to compete in the first College State Championship. Gilmore was looking forward to his chance at making history.
"It's kind of cool to fish in the first college state championship ever…I like that," said Gilmore. Gilmore values the tournament even more because he plans on transferring from Schoolcraft next year. He and Hatton earned 3rd place overall.
The fishing duo are open to anyone joining the fishing club, as long as they recognize that competing is where the heart of the club is.
To contact Gilmore about joining the Schoolcraft Bass Fishing Club, email him at agilmorefishing@gmail.com.