Defending the title
Ocelots look to repeat as Expresso Bike Fall Frenzy champions
By Alexandra Lachine Editor-in-Chief
Starting Oct. 4, Schoolcraft College will compete against nearly 200 other colleges
and universities across the country in the 2017 Expresso Bike Fall Frenzy challenge. Students, staff, faculty and community members will ride as many miles as possible for the duration of 48 hours to advance to the Super Sixteen round of this fierce competition.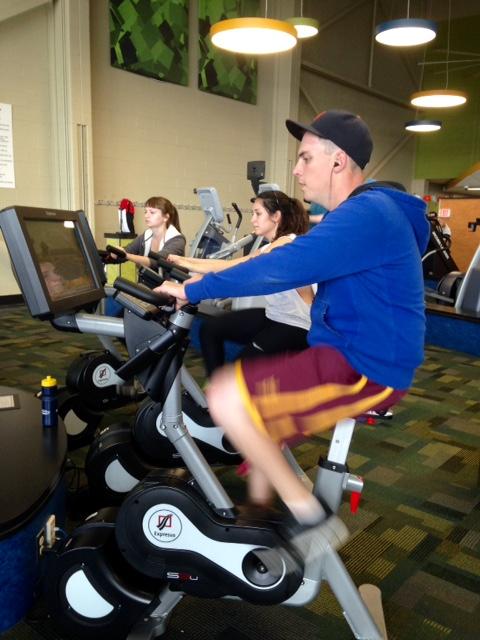 "It's so important that students participate because it's supporting our school while promoting the Fitness Center. It's also a great way to get exercise in throughout the day," said Fitness Center student employee Caitlin Goyer.
Will Schoolcraft repeat as Expresso Champions? The answer is yes, with enough participation from the Ocelot community.
"The Golden Spokes will once again be up for grabs with over 150 colleges and universities competing nationwide. Since we won it last year, we are everyone's target
this season. It will take an all school effort just to be competitive and hopefully secure the Golden Spokes for another year. We need EVERYONE!," said Professor Jack Washka of Physical Education.
The event has a rich history here at Schoolcraft over the last three years."Schoolcraft's participation started in 2014 and we won the championship that year and last year in 2016. We were second runner-up in 2015," said Fitness Center Assistant Recreation Manager Ashley Garringer. "We're competing against other colleges and universities, so student involvement is nice as we hope to repeat as champions again. Being the Fitness Center, this event is also a nice way to promote exercise and a healthy lifestyle."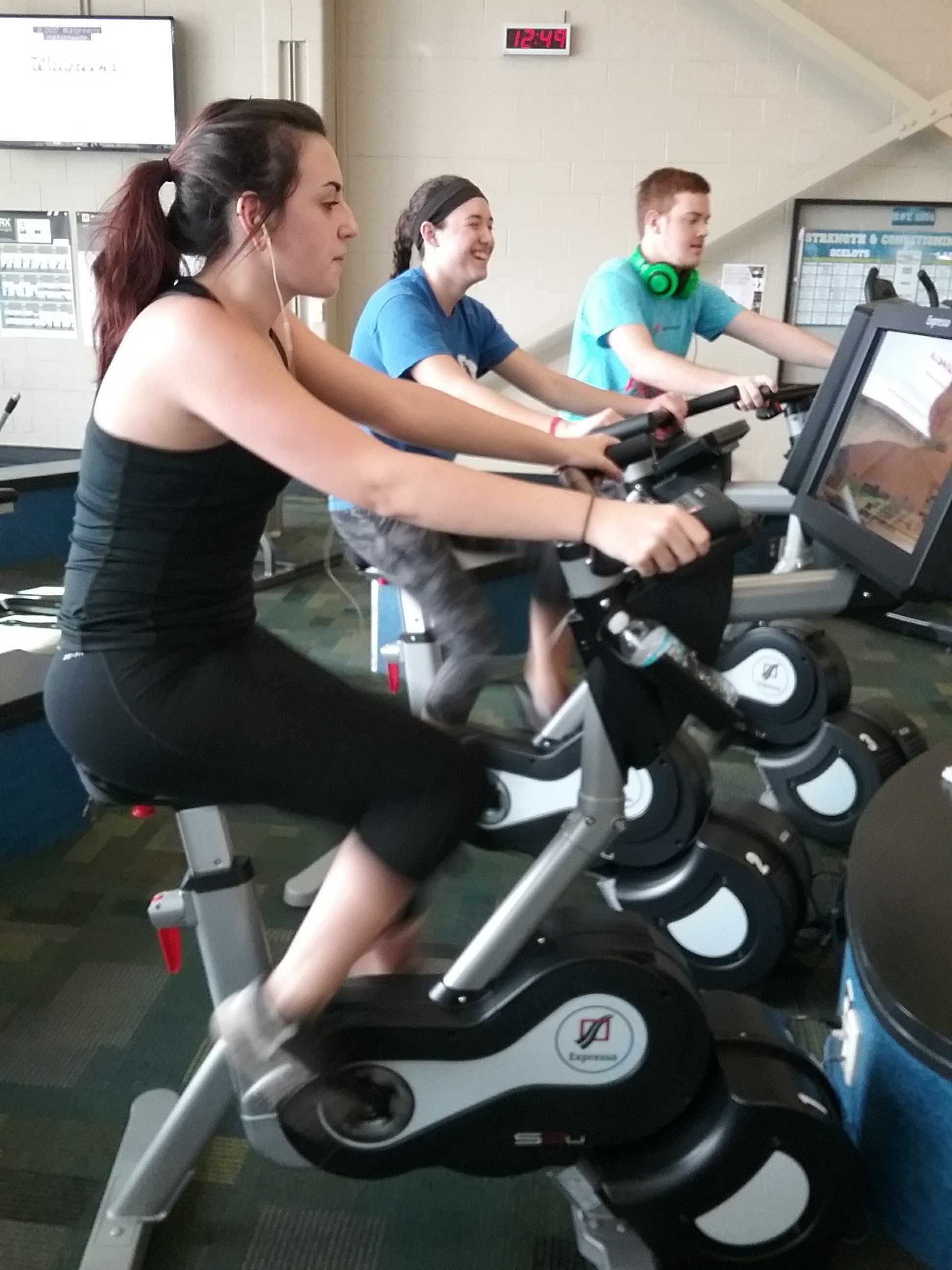 Fierce competitors in Fall Frenzy will have a wide time frame to choose from to get their miles in, as the Fitness Center will be open for the duration of the entire 48 hours to accommodate all schedules. Snacks and beverages will also be offered to those who compete, along with celebratory cake if Schoolcraft earns the Golden Spokes title once again.
The roads may be digital, but the sweat is real. So get in the game now and be a part of the challenge. If you wish to participate in this intense competition, complete online registration with Expresso Bikes for your miles to count toward Schoolcraft's team.
For more information, visit expresso.com/FallFrenzy2017 or contact the Fitness Center at 734-472-4348.