Pumpkin spice and everything nice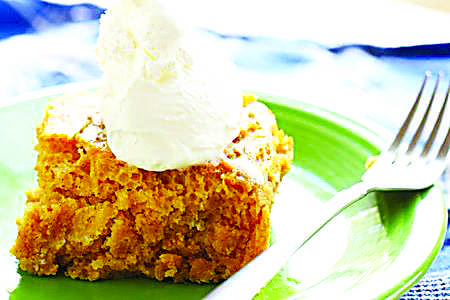 Pumpkin angel food cake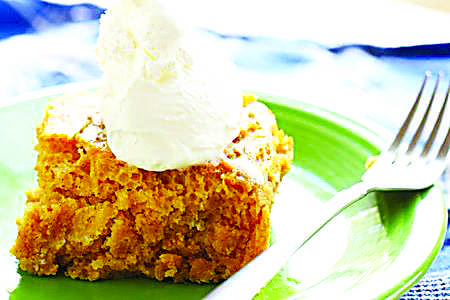 Ingredients :
1 (16 oz. ) package angel food cake mix
1 cup water
1 (15 oz. ) can pumpkin puree
2 teaspoons pumpkin spice (more or less to taste) whipped topping
Directions : 
1. Heat oven to 350°F and lightly grease a 9×13 glass baking dish.
2. Beat the water into angel food cake mix for 1 minute using a whisk.
3. Fold in pumpkin and pumpkin spice and spread in prepared dish.
4. Bake for 20-25 minutes until the center has set.
5. Serve with whipped topping.
6. Cool completely before serving.
7. This can be frozen.
Paleo pumpkin pie dip
Recipe courtesy of makethebestofeverything.com
Ingredients :
1 can of coconut cream OR coconut milk
½ can of pumpkin
2 teaspoons cinnamon
2 teaspoons of maple syrup OR a sweetener of your choice
Directions :
1. Whip all the ingredients together in a mixer until you get a whipped cream like texture.
2. Served this dip with apple slices for an afternoon snack.
3. You could serve them with pears, graham crackers, gluten-free cookies, or whatever you like.

Roasted pumpkin and acorn squash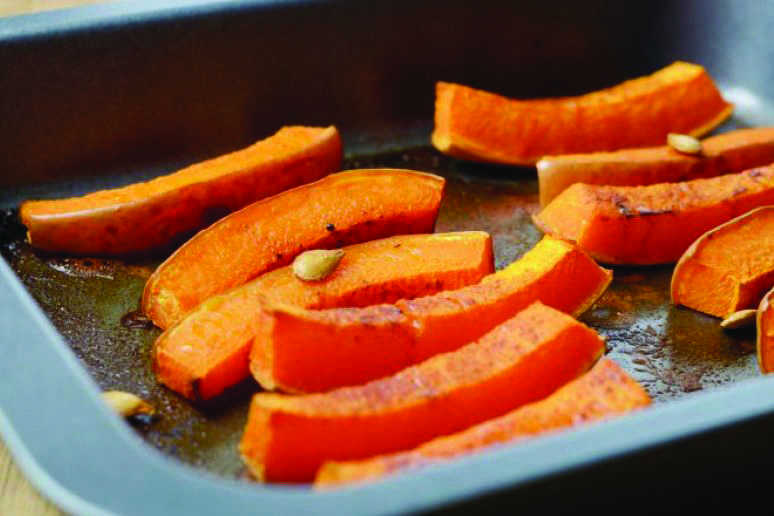 Ingredients:
1 large pumpkin
1 acorn squash
Cinnamon, to taste
Nutmeg, to taste
Cloves, to taste
Allspice, to taste
2 tablespoons brown sugar
dried cranberries (optional)
Directions :
1. Cut up pumpkin and acorn squash and toss with olive oil.
2. Place in a 9×13 inch pan.
3. Sprinkle the desired amount of spices and the two tablespoons of brown sugar.
4. Sprinkle with dried cranberries if desired.
5. In a pre-heated oven of 425°F, bake for approximately 30 to 40 minutes.