Fall Fun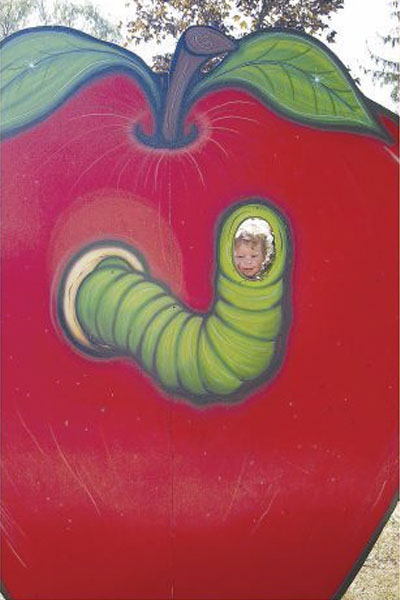 Plymouth Cider Mill
Plymouth Cider Mill is located on Warren road in Plymouth, Michigan. Open now until November 5th, the Cider mill is a family friendly way to spend a couple hours with family and friends from ages 1 to 101.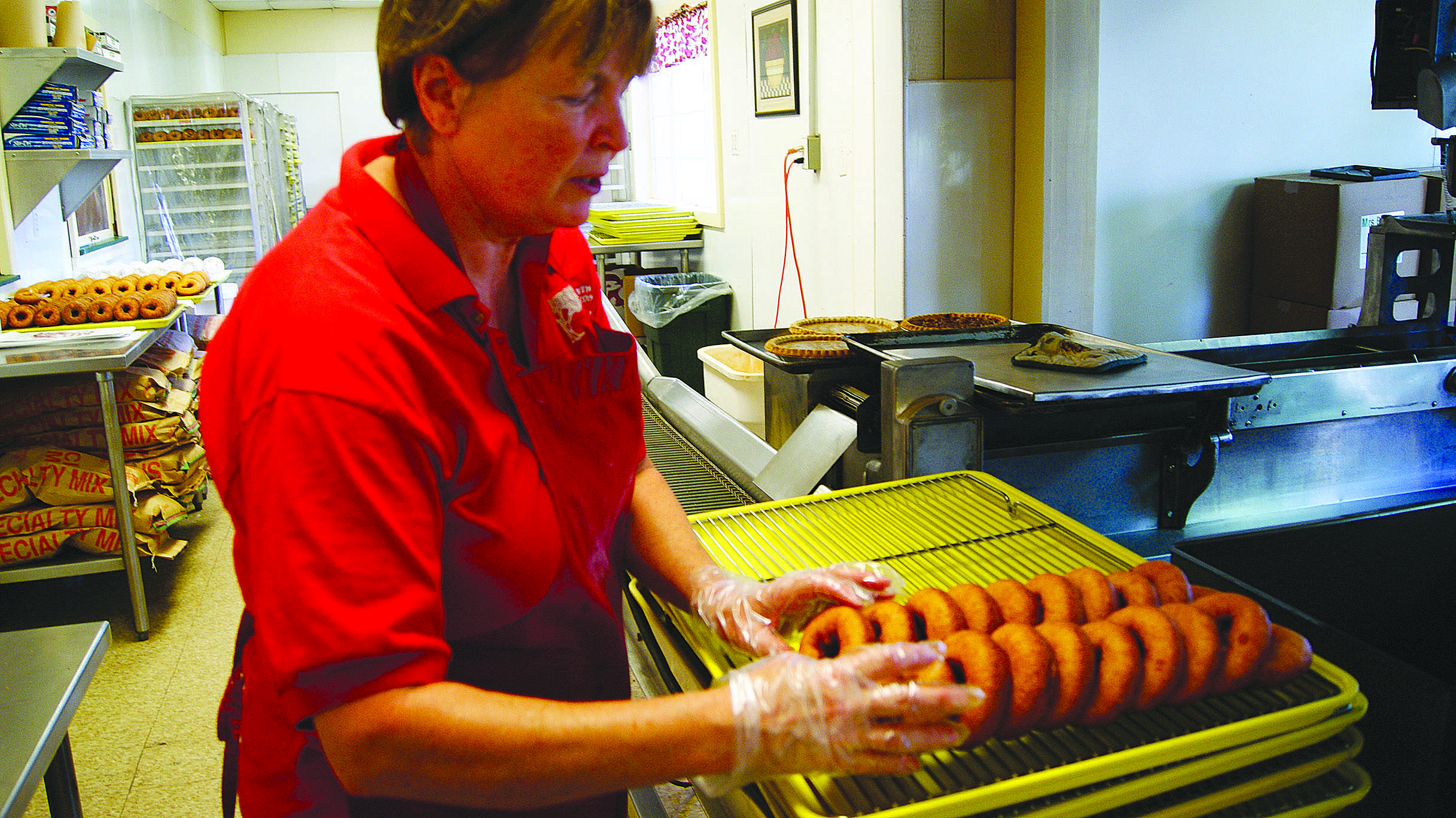 Debbie Nicoloff catches donuts right off the belt from the frier and organizes them on a cooling tray for the powdering, bagging, tagging, and ultimate eating of these tasty treats.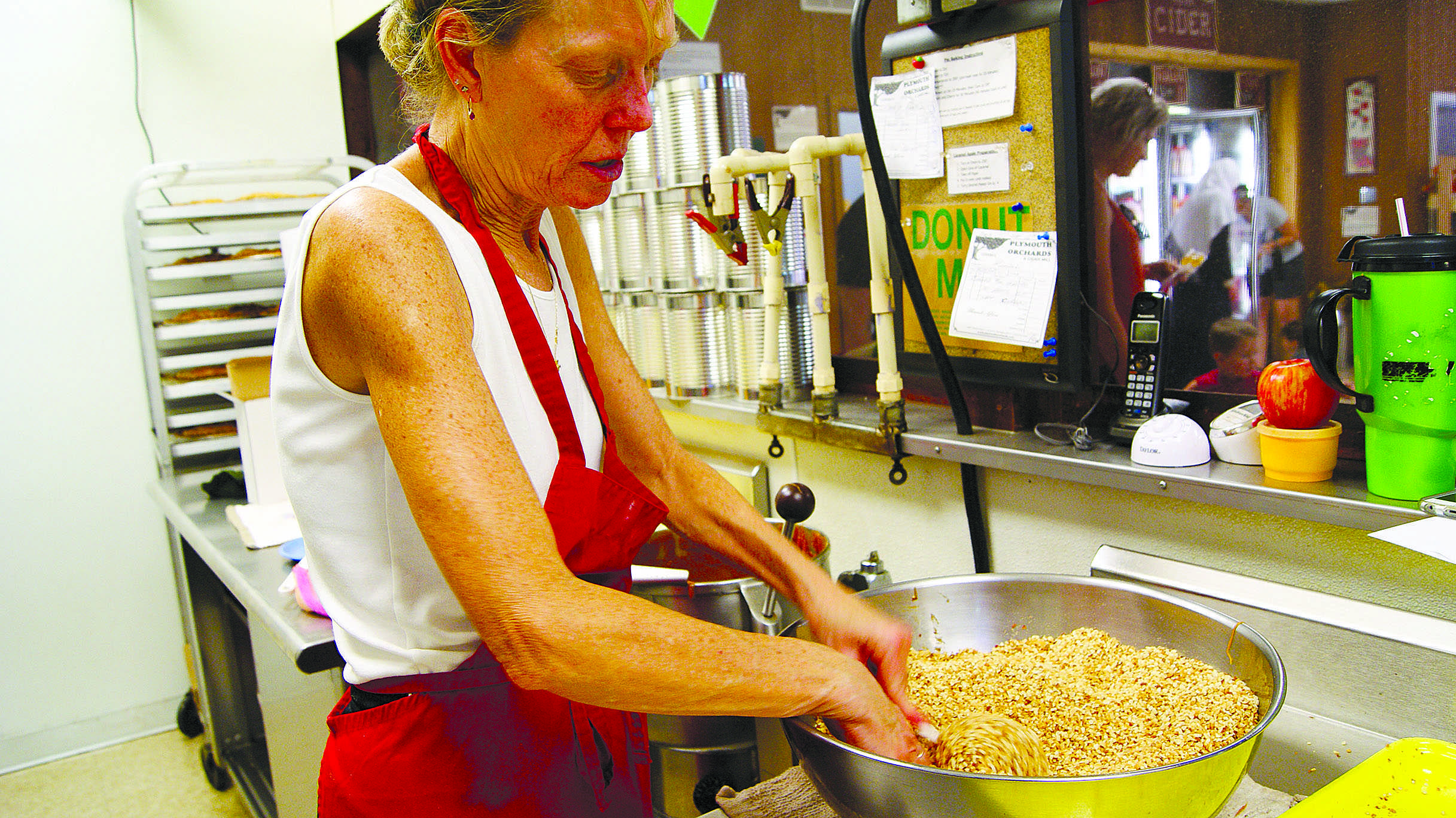 Shirley Tooze demonstrates how caramel apples go nuts after their dip in the molten caramel to create a delectable fall treat to satisfy your sweet tooth.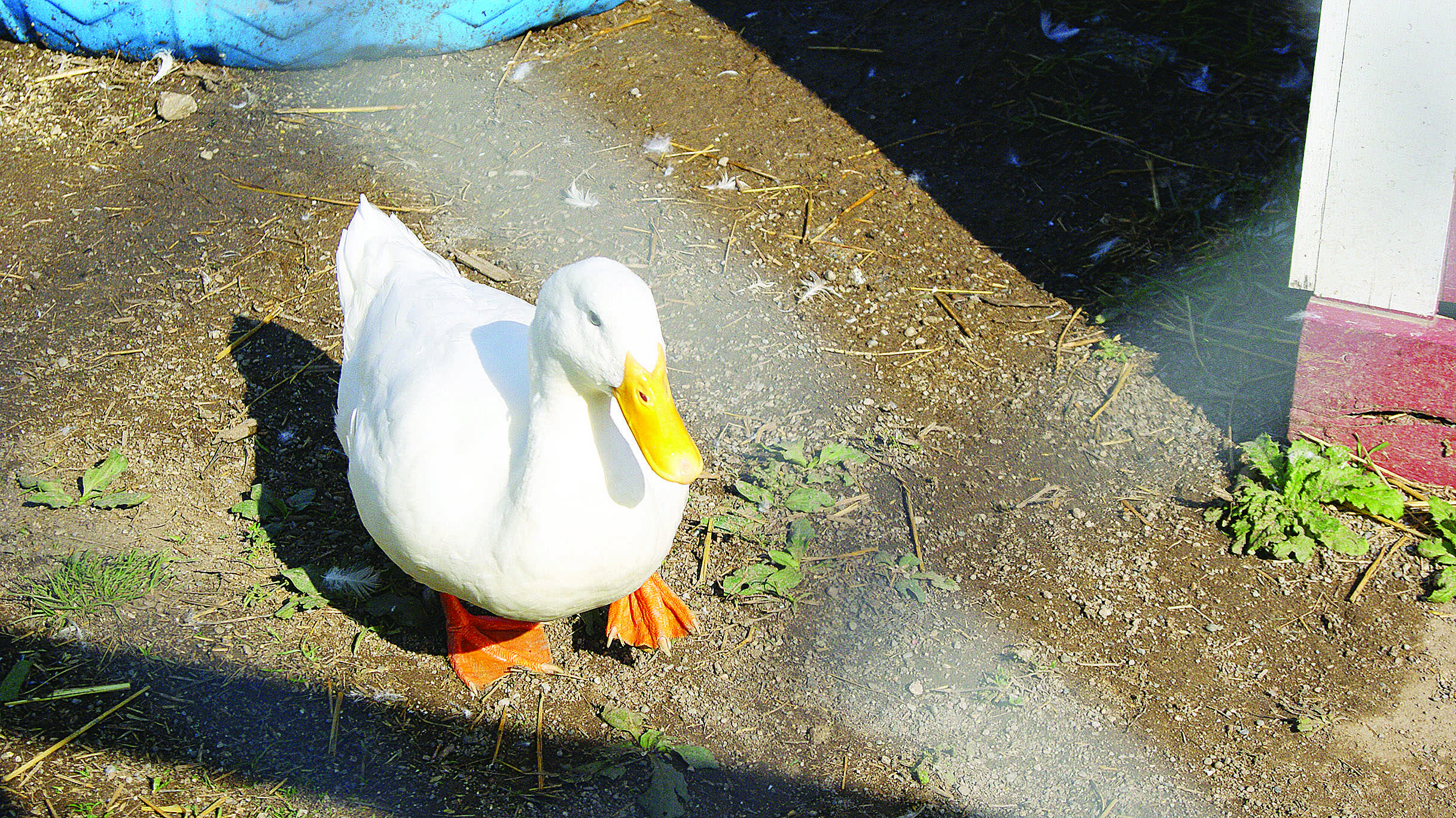 Many animals reside at the cider mill, including cows, ducks, chickens, pigs and even a couple of peacocks.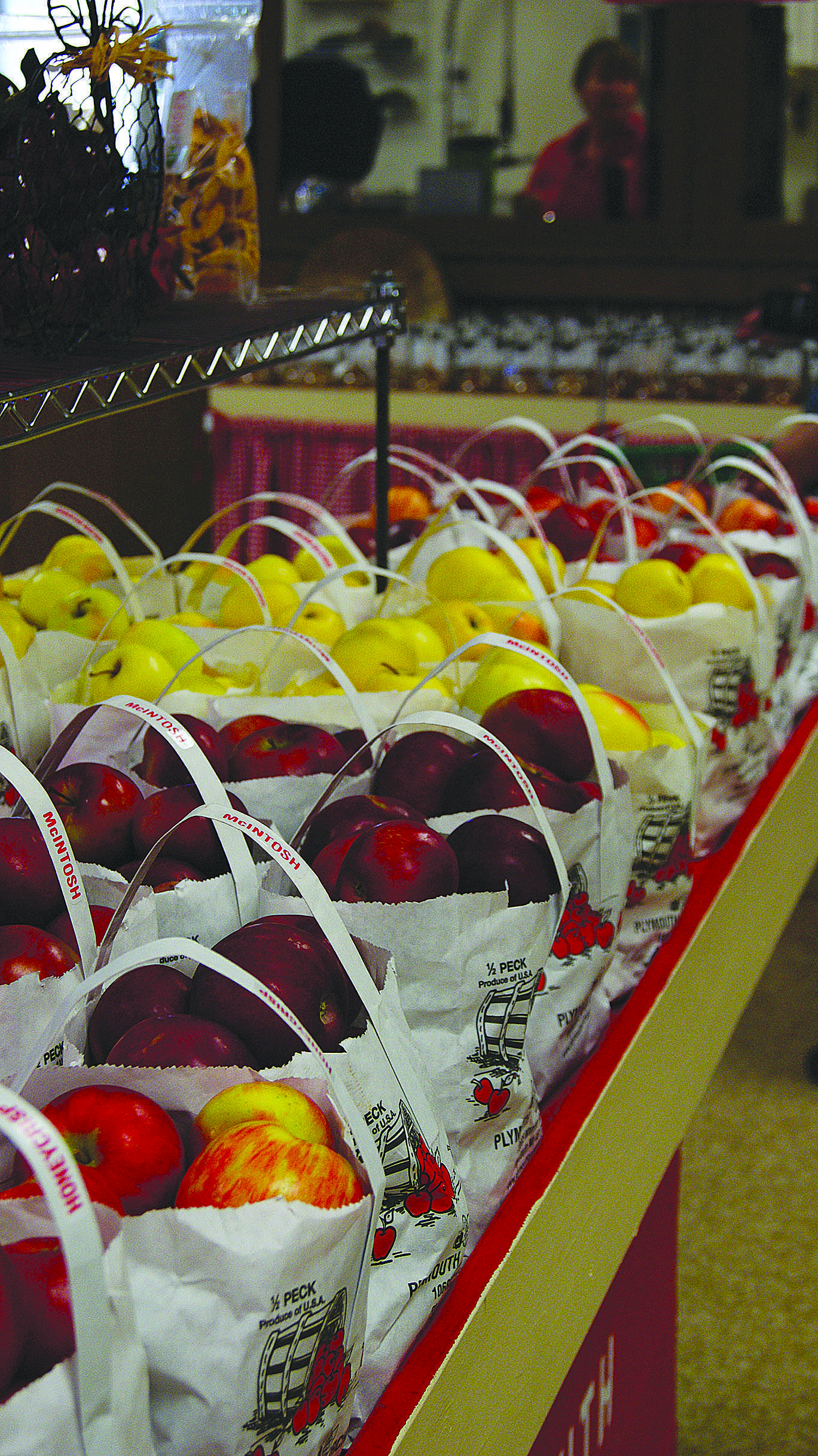 The General Store is a highlight of the trip, stocked with baked goods, baking goods, flavored coffees, donuts, cider and of course, apples! All ready for you to take them home with you.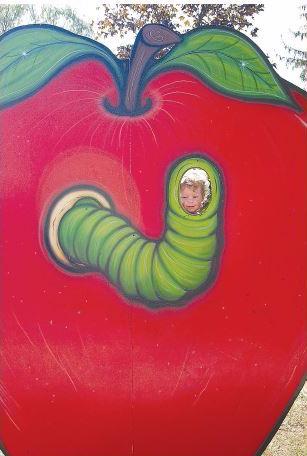 Kids can make a face out of multiple different cut-outs, for both their own entertainment and for the enjoyment of others as a part of the sights at the cider mill.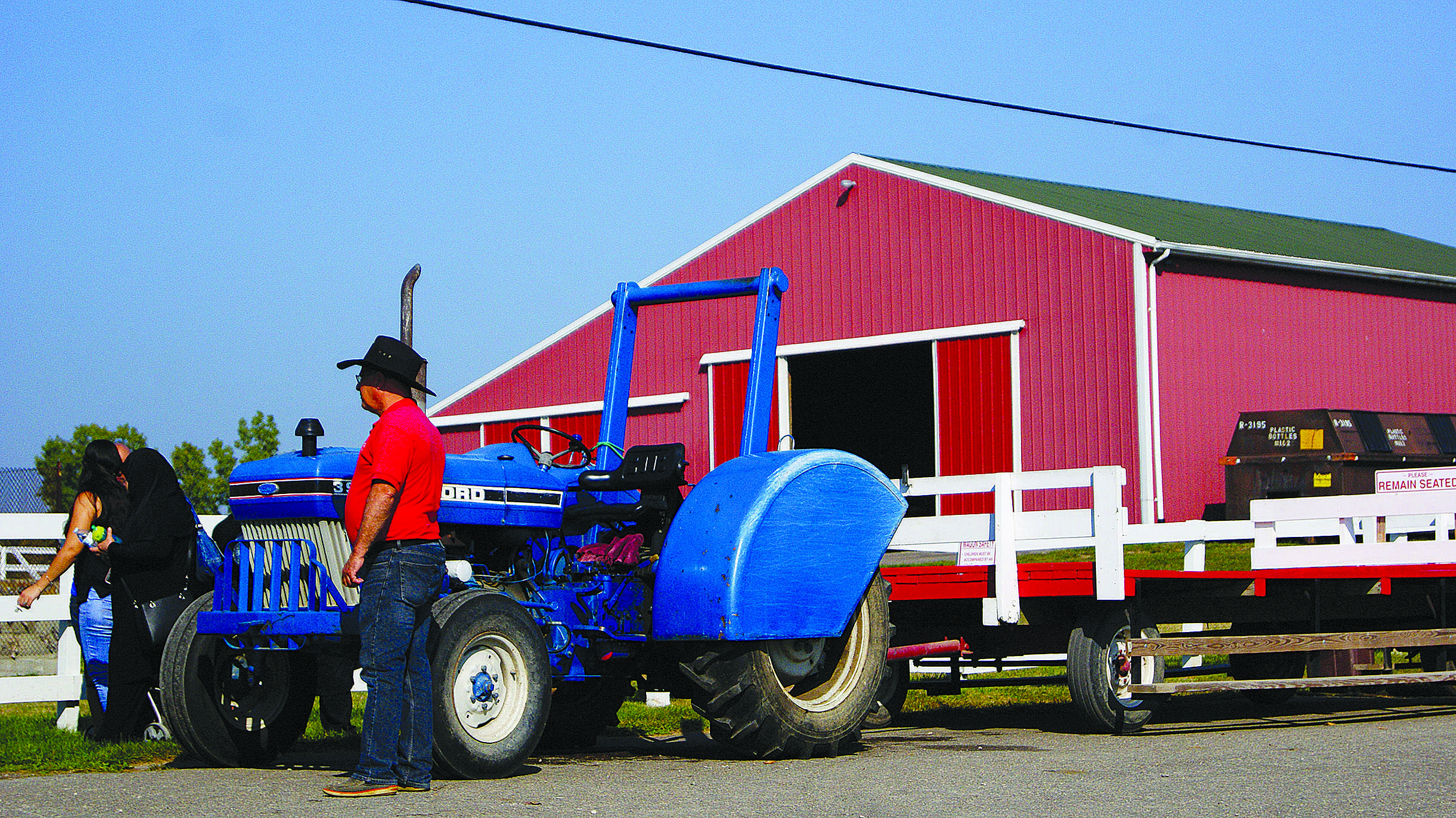 Kids and families can embark on an adventure around the farm on a hay ride, touring grounds and throwing hay.