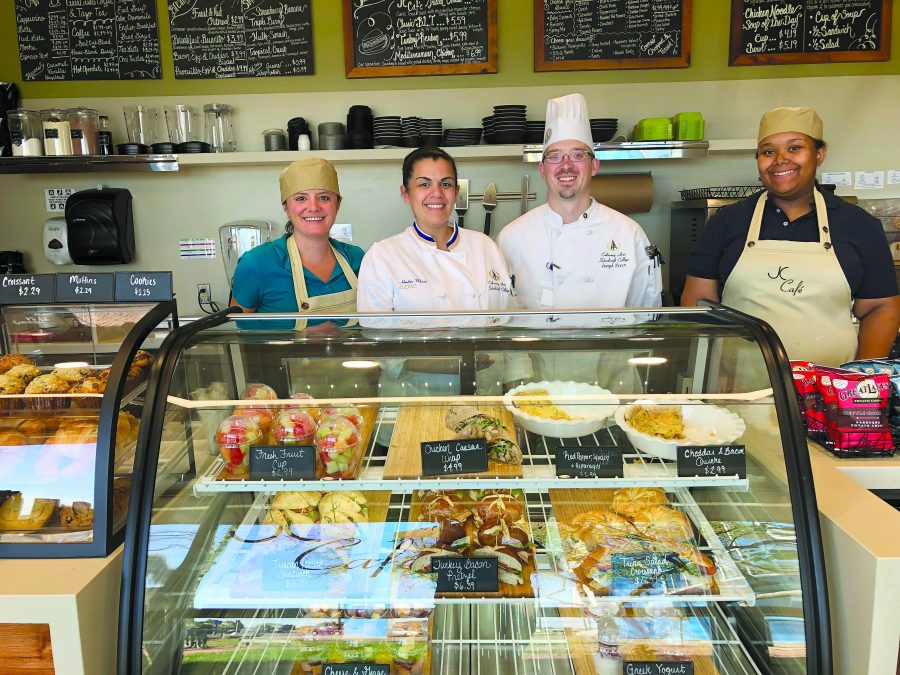 Alternative dining options focus on convenience and healthy eating
By Christian Hollis News Editor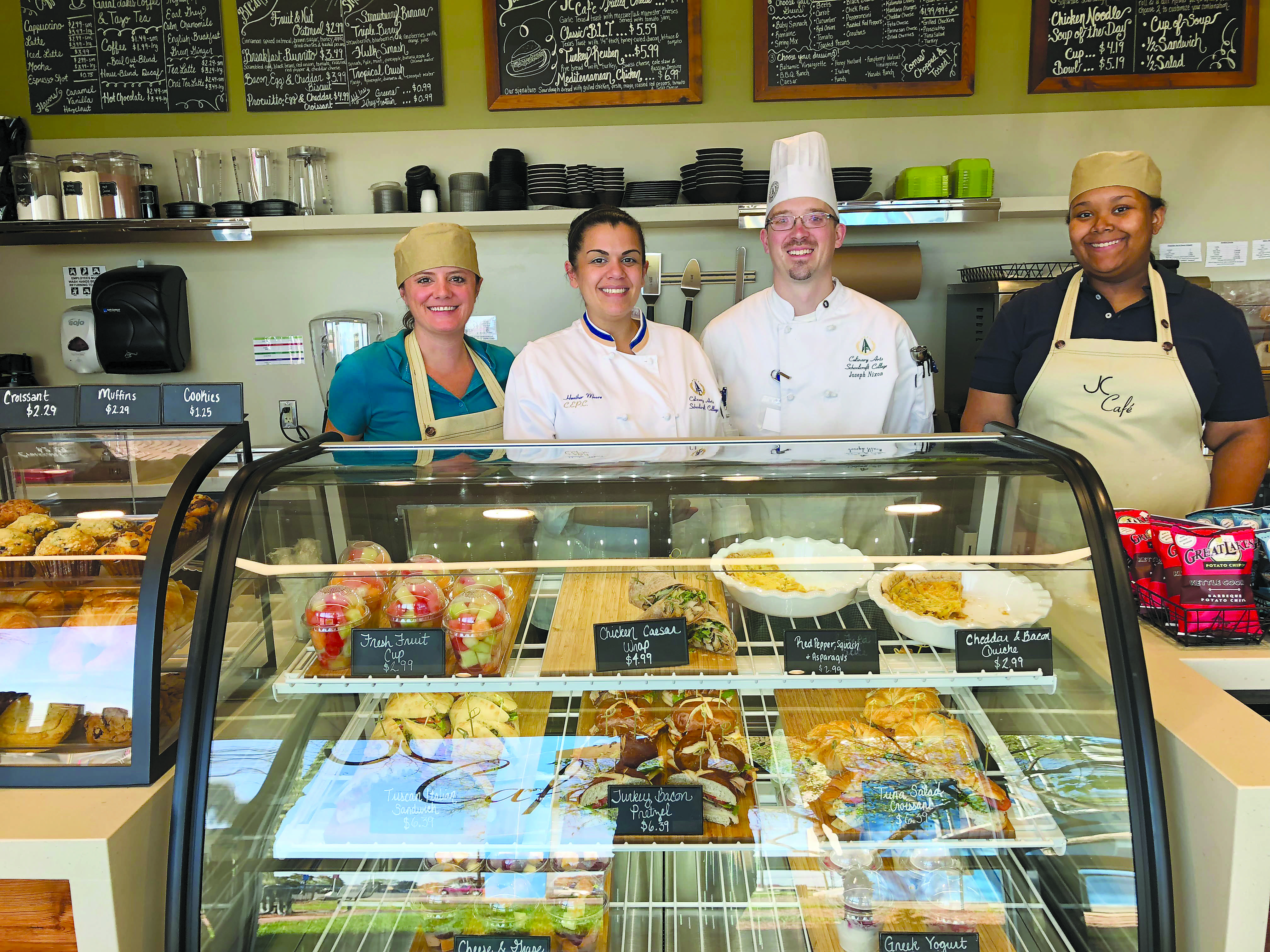 For many students, convenience and variety are important factors in deciding where to eat every day. Schoolcraft's nationally accredited Culinary Arts program is pushing for more healthy places to eat on campus with a quartet of quaint cafés featuring the JC Café, Main Street Café, Ocelot Café and its satellite grab-n-go café within the Fitness Center.
The goal for these cafés is to promote healthier eating, as well as more convenience for students so people don't have to walk across campus just to grab a bite, and the directors and student chefs of the facilities are excited about the developments in promoting healthier eating.
"It's great! Everything is done by hand by the culinary program. We have simple offerings that are rated all-natural," said culinary student John Gumbs.
JC Cafe
The new JC Café in the Jeffress Center opened in September and is built for campus students, staff and patients from the St. Joe's Urgent Care to have a place to eat in the building. Open weekdays from 8 a.m. to 8 p.m., the JC Café sells freshly made sandwiches, such as their gooey, gourmet grilled cheese sandwich, wraps, coffee and more.
The JC Café was designed by Jerry Piasentin and Mary Lynn Kemp. Their design carries a modern look complete with wooden walls that capture a "chill out" vibe that attracts students to study or do homework while enjoying coffee.
Main Street Cafe



Main Street Café, located in the VisTa Tech Center, is open for a more limited schedule than other cafés, on Tuesdays and Wednesdays 11:30 a.m. to 2:30 p.m. and Thursdays and Fridays from 11:30 a.m. to 4 p.m. Student chefs serve full entrées of sushi, salads, ribs and more, which rotate depending on what dishes come out of the bustling kitchens of Culinary Arts that day and sell for friendly prices.
Ocelot Café
Located within the St. Joe's Sports Dome, the Ocelot Café shines brightly. Open Monday to Friday from 4 to 8 p.m. and Saturdays and Sundays at varying hours depending on events, the layout of the café takes on an athletic vibe as designed by John Wright. The Ocelot Café is perhaps best known for their nutrient-rich fruit smoothies and crispy thin crust pizzas.
Culinary Arts Instructor Chef Heather Moore, who oversees the cafés, is very proud of the success. "We have a huge smoothie selection…we created all of the recipes on our own. There's no sugar added, it's all real fruit. We don't even add ice to them," explained Chef Moore.
The Ocelot Café also sells items that can be found in the JC Café, such as gourmet salads, wraps and fruit cups. Everything on the menu at the Ocelot Café is approved by the college's very own registered dietitian and nutritionist Emily Camiener with the goal of offering athletic students the healthy fuel options they need without leaving The Dome.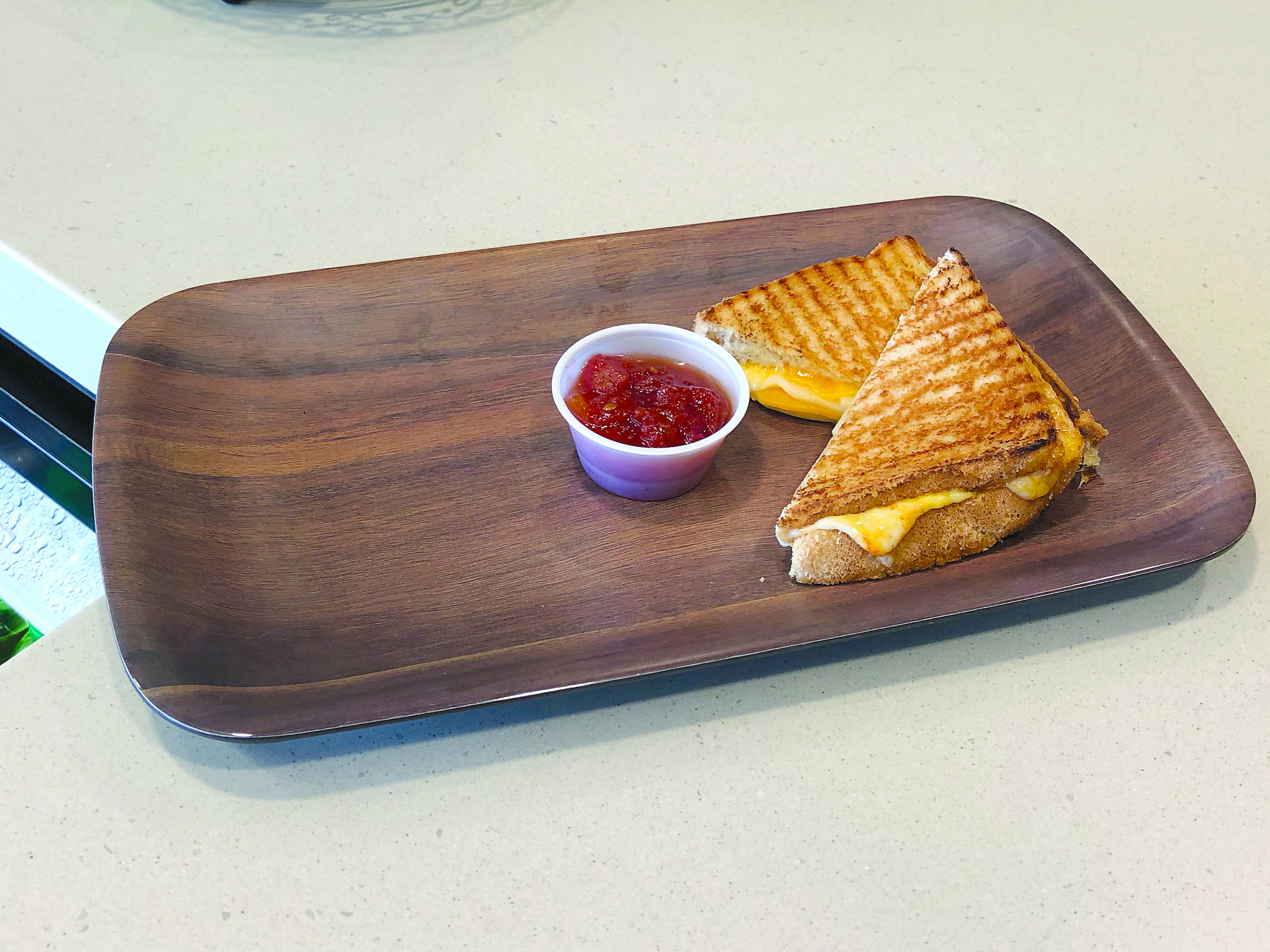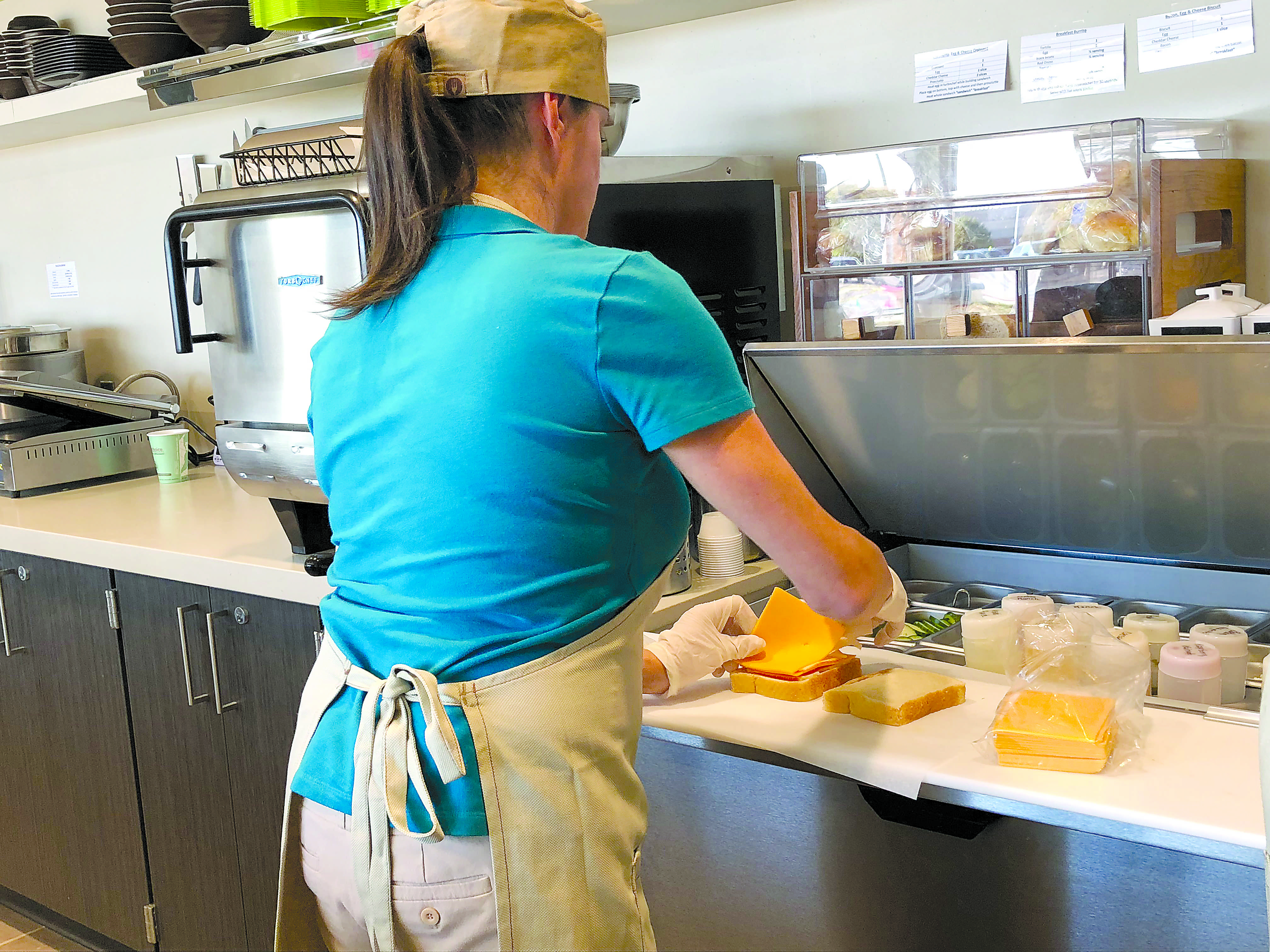 Fitness Center
There is also a satellite Ocelot Café at the Fitness Center in the Physical Education building, open Monday through Friday from 5 a.m. to 9 p.m. Similar to the larger Café in the St. Joe's Sports Dome, healthy food is the primary focus at the Fitness Center. Thanks to the Ocelot Café's Ocelot Case, students have the nutritious fuel they need before and after workouts in the most convenient way possible. The Fitness Center's café sells wraps, fruit cups and yogurt granola parfaits. Everything is made and prepared ahead of time in a grab-n-go style.
These cafés are a wonderful addition to campus, all of which bring great opportunities for students in the Culinary Arts program, and for many of them, this is a starting point for their future careers.