It's more than just a game
Why eSports matter
By Christian Hollis News Editor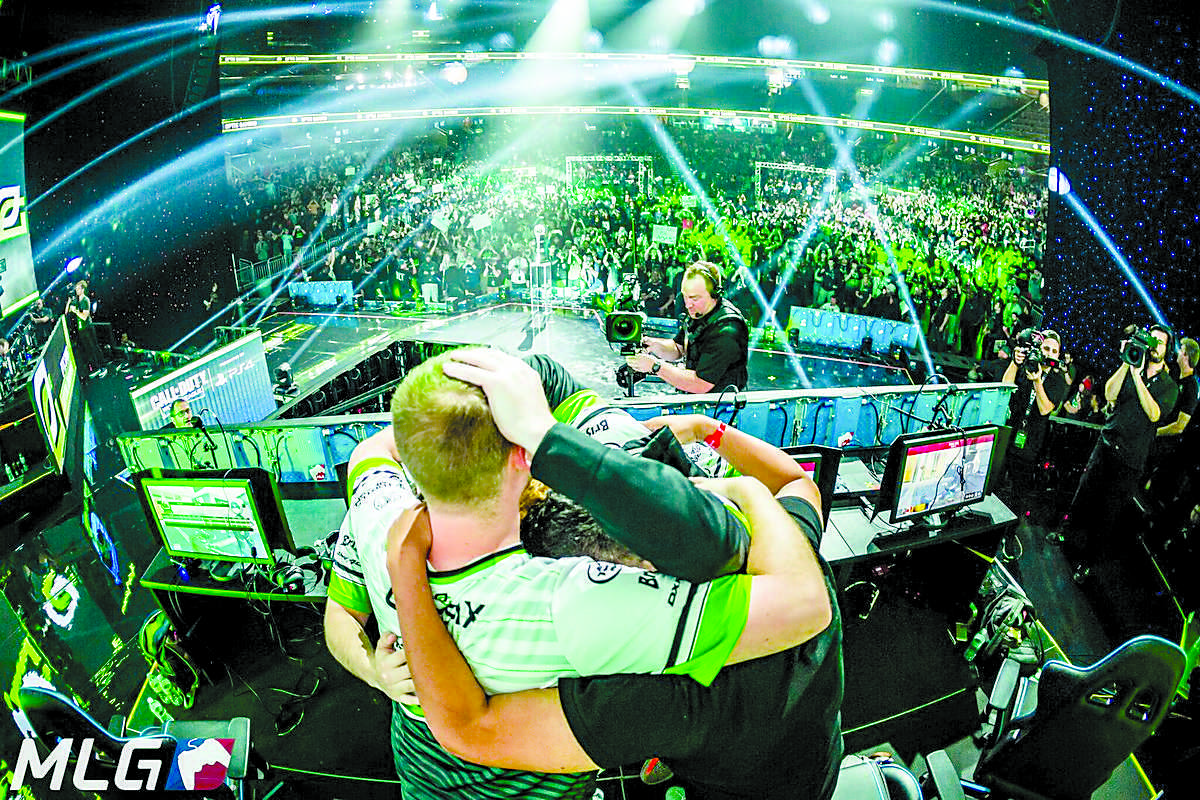 In the last few years, eSports have exploded in viewership. Indeed, Riot Games' popular title "League of Legends" annual finals boasted around 36 million viewers in 2015 while the NBA finals in 2016 dragged in 31 million viewers according to Kotaku. The increase in viewership for eSports has created partnerships between sponsors and leagues such as Major League Gaming and more mainstream companies such as Samsung, XFinity and Red Bull.
Dexerto gaming reports that the most popular eSport on consoles is "Call of Duty" which reached more than 20 million viewers during "CoD XP" in 2016 over multiple platforms.
These players have become international celebrities. Seth Abner, also known as "Scump," has over 1.7 million followers on Twitter, 2.2 million subscribers on YouTube and reaches around 200,000 views on every video uploaded.
Abner is the proud team captain of OpTic Gaming, the current No. 1 team in "Call of Duty." OpTic was recently crowned world champions at the "Call of Duty Championship" in August this year. He and his team took home $600,000, giving each player $150,000 for winning one tournament. During 2017, the team has made $1,044,000 in "Call of Duty" tournaments.
After every tournament, fans eagerly stand in long lines to get autographs and pictures with their favorite players and eSport personalities. Many of these fans are meeting their idols. Fans watch these players every day on YouTube and cheer them on at every tournament, creating a stronger connection between these fans and pro gamers than fans and traditional sports players, such as with the NFL or NBA. This strong connection creates a strong, united community among players and fans.
There is also growth in eSports at the collegiate level. Something that was just a dream for gamers everywhere is now finally coming true. Universities are promoting scholarships for young players that compete for games such as "League of Legends" and "Hearthstone."
Colleges like the Robert Morris University are offering scholarships that cover up to 50 percent of their tuition. Organizations like Tespa, a network of over 200 collegiate
clubs, have provided $2.29 million in scholarships. Tespa also hosts many competitions all over North America for students to compete in. With the combined
efforts of everyone at Tespa, and the participating universities, eSports are quickly becoming a main staple at universities.
Don't think that eSports have to be compared to traditional sports, because in many ways, eSports is on another level both professionally and collegiately. Games like "Call of Duty" and "League of Legends" are creating something special because of the daily interaction between fans and players both in person and over the internet.
This bond creates an actual community within the game, something traditional sports lacks. This community is only going to get bigger as more colleges take eSports seriously.