Eat, drink and be scary
Student Activities Board to host annual Halloween Party
By Mariam Ahmad Campus Life Editor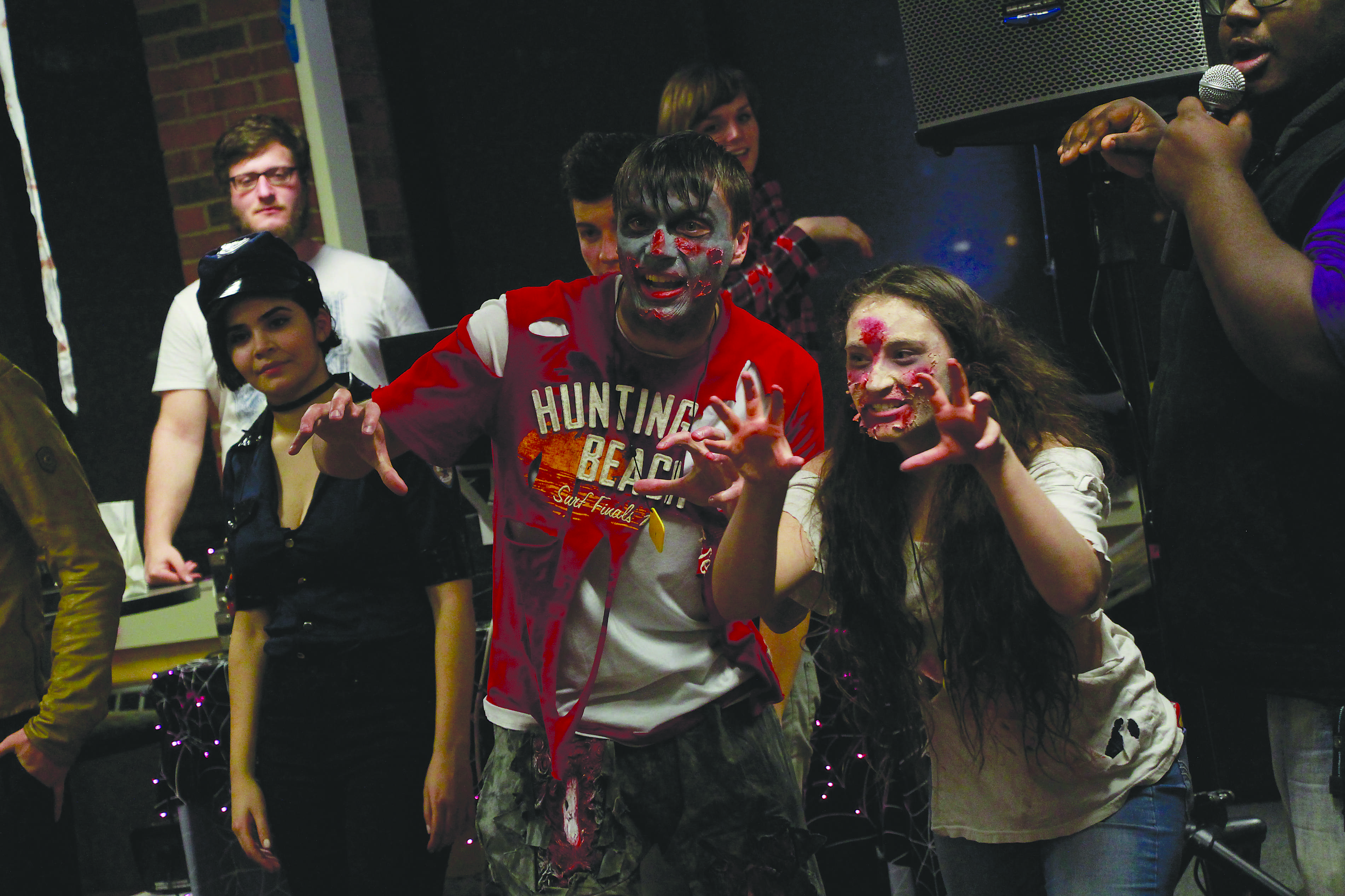 As Halloween approaches, many places will be throwing parties to celebrate the holiday, including Schoolcraft College.
The Student Activities Board (SAB) will be hosting its annual Halloween party for students, faculty and staff members on the evening of Oct. 26 from 7 to 11 p.m. in the Lower Waterman of the VisTaTech Center.
Come as you aren't, unless you really are a vampire, werewolf or a zombie as your costume may suggest. Only the most extraordinary and creative costumes of the evening will earn a prize in one of multiple costume contests. There will also be a watermelon eating contest for a secret prize that will be revealed at the event.
No party is complete without dancing, so be ready to shake your bones while devilishly grooving to the spooky beats of the DJ. Even the undead need refreshments, so there will be plenty of pizza and drinks to enjoy.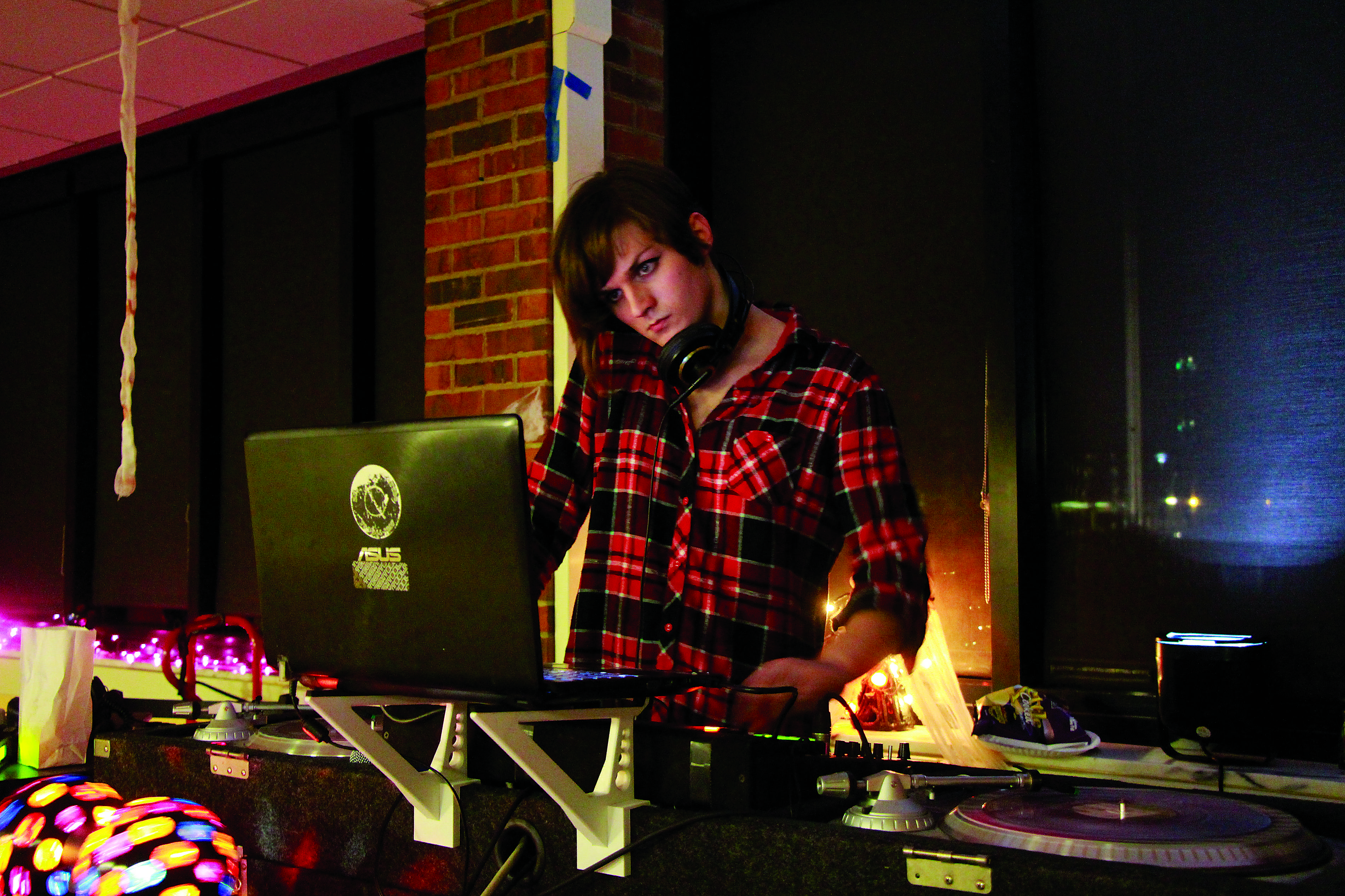 The Halloween Party has become a SAB tradition. Board members dedicate hours of time and effort into planning the party for all of campus to enjoy.
"We spend about one to two months planning this event, between hiring the DJ and thinking of what contests and food to have," said Student Activities Board President Megan Fix.
This event is one of the most popular among students at the college as students have an opportunity to celebrate the season by meeting new people and freely expressing
themselves in the spirit of Halloween.
"Students should attend because it's a great a night of fun, dancing, food and meeting new people," said Fix. "We started this event because everyone seems to love the fall time. It's a fun night to dress up and be whoever or whatever you want to be."
Several students share the same views on the excitement the event brings, and look forward to it each year.
"I attended one a couple of years ago. I love when everyone dresses up. It's a good social event and I encourage students to attend to not only support the college but to meet new people as well," said Business major Ryan Lamont.
Make sure to mark your calendars because you don't want to miss this ghoulish event. The party starts at 7 p.m. and runs to 11 p.m. Oct. 26 in the Lower Waterman Wing of VisTaTech.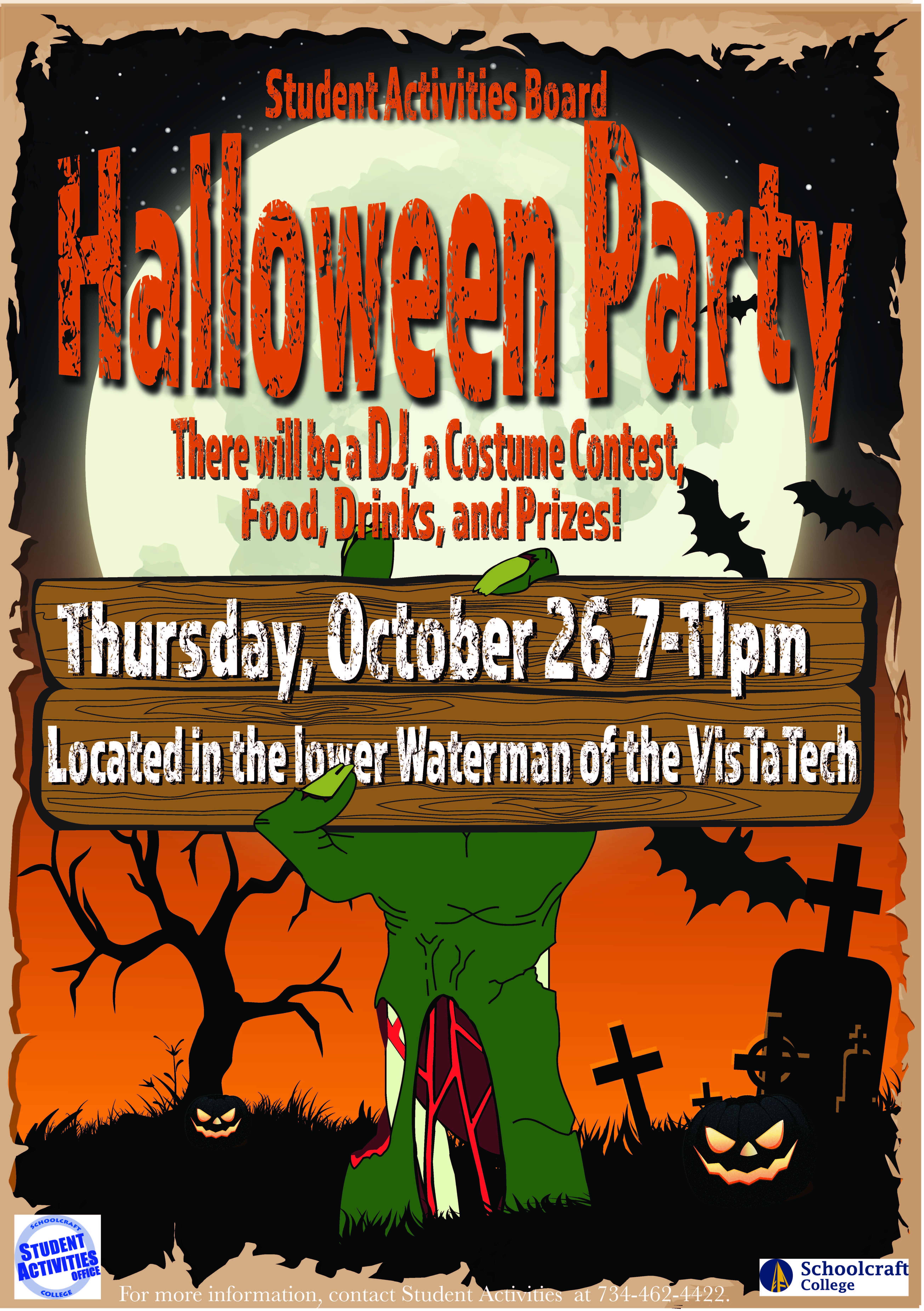 If you're dying for more information, contact the Student Activities Office at 734-462-4422 or stop by the office. Happy haunting!