Holding steady
Ocelots tie Delta in OT, dominate Ancilla
By Nick Misiak Staff Writer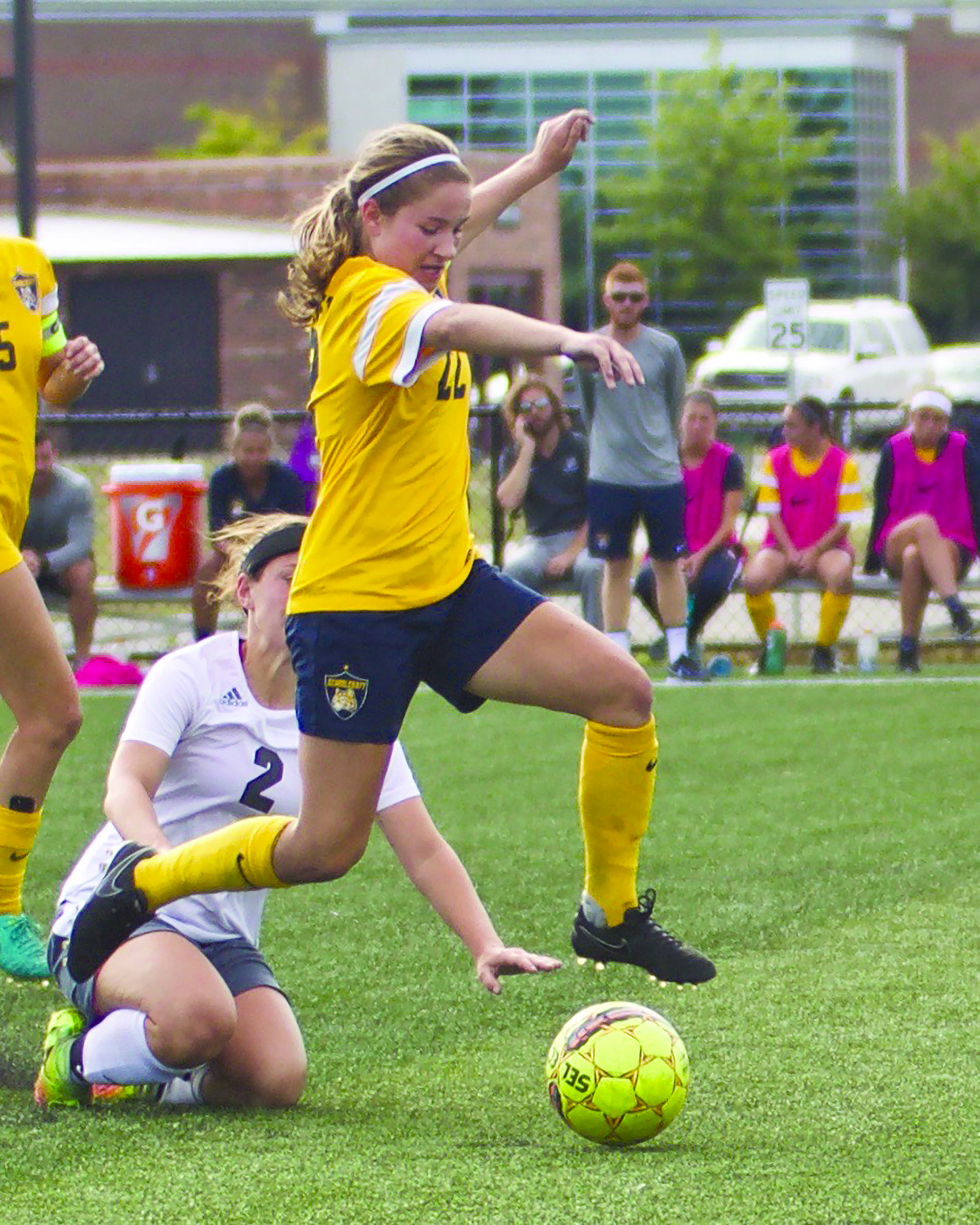 After starting the season on a six-game winning streak, the 10th ranked nationally (Division I) Schoolcraft Women's Soccer Team suffered their first setback of the season with a 1-1 2OT draw against sixth ranked nationally (Division III) Delta College on a dreary, wet afternoon Oct. 11.
The first half was mainly uneventful, as despite outplaying and outshooting Delta 5-2 in the first half, the Ocelots were unable to put a notch on the scoreboard in the first 45 minutes. Delta would open the scoring five minutes into the second half as a through ball from the Pioneer's Taylor Farrand snuck through Ocelot defenders onto Skylar Ekhert's boot for a breakaway, which she was able to whiz by the Ocelot's sophomore goalkeeper Lauren Auspitz to give Delta a 1-0 lead.
The goal snapped Schoolcraft's five game shutout streak, and was their first goal allowed since Sept. 9. The Ocelots would respond quickly however, as sophomore forward Sophia Shymyio rifled a shot from 35 yards out into the upper corner of the goal in the 59th minute to even the game at 1-1.
That would be the extent of the scoring though, as despite playing 30 minutes of extra time, no team was able to find the back of the net, despite the Ocelots putting seven shots on net to the Pioneers three in overtime.
The Ocelots continue conference play with three road games to finish their regular season; at Jackson Oct. 18, at Muskegon Oct. 21 and at Lake Michigan Oct. 22. The Ocelots will then compete in the NJCAA Region XII Tournament, which begins Oct. 28
SCHOOLCRAFT 5, ANCILLA 0
Four different Ocelots found the back of the net in a dominating 5-0 win over Ancilla Community College on Fri, Oct. 6.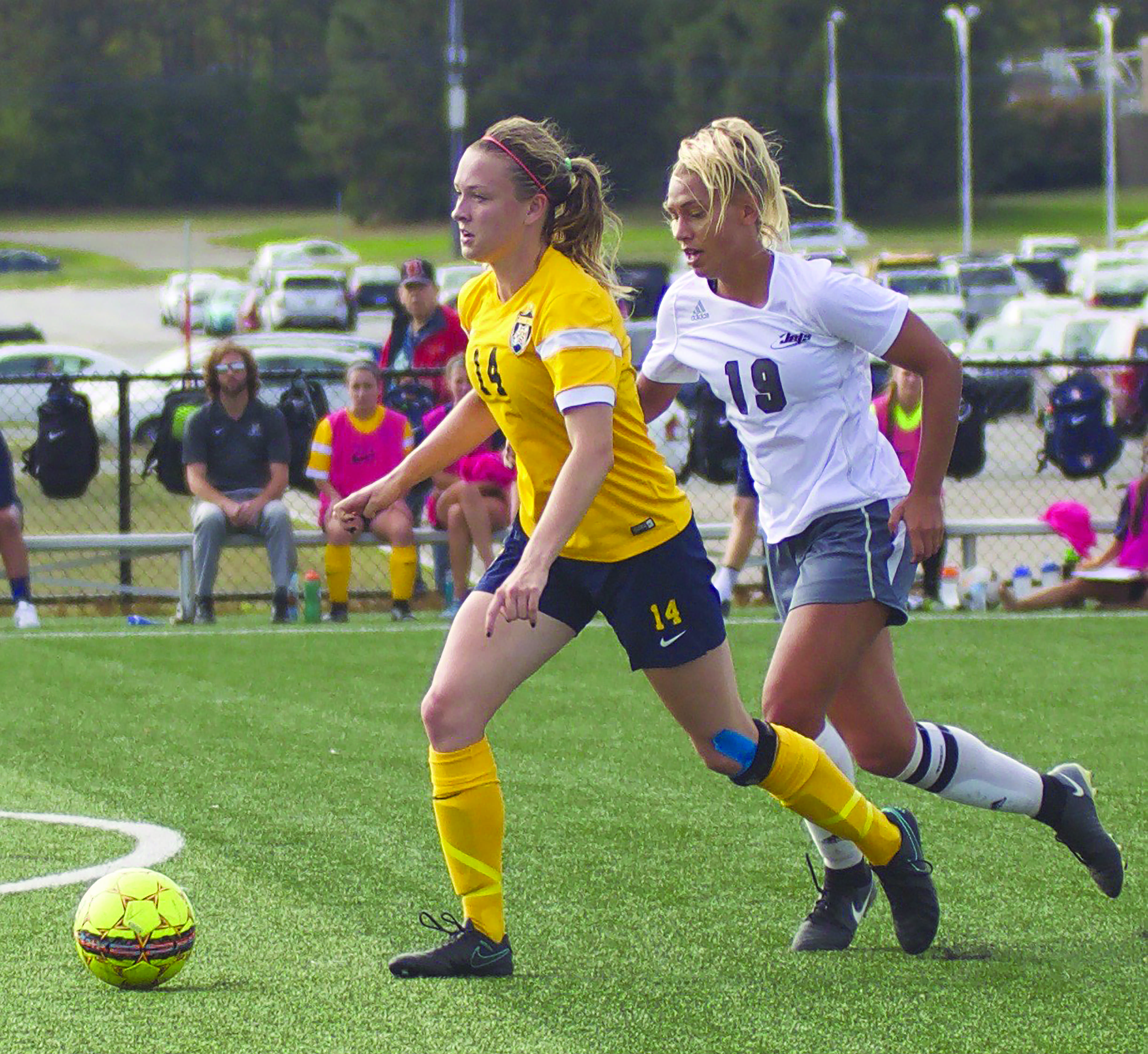 Sophomore forward Jamila Thombs scored two goals for Schoolcraft in the first half, with tallies in the fifth and 25th minute. Sophomore forward Lauren Wynns then scored just a minute later in the 26th minute to extend the Ocelots early lead to 3-0. Sophomore midfielder Olivia Borgdorff got in on the action right before the half, extending the lead to 4-0 in the 45th minute.
Freshman forward Megan Swirczek booted the lone second-half goal in the 75th minute to round out the scoring. Sophomore keeper Lauryn Auspitz kept Ancilla scoreless in the first half and freshman Makeena Hass relieved her in the second half, maintaining the shutout for the entire 45 minutes she was in net.
The Ocelots are 6-0-1 in the Michigan Community College Athletic Association as of Oct. 12.