Volleyball's struggles continue as Ocelots drop 11th straight
By Nick Misiak Staff Writer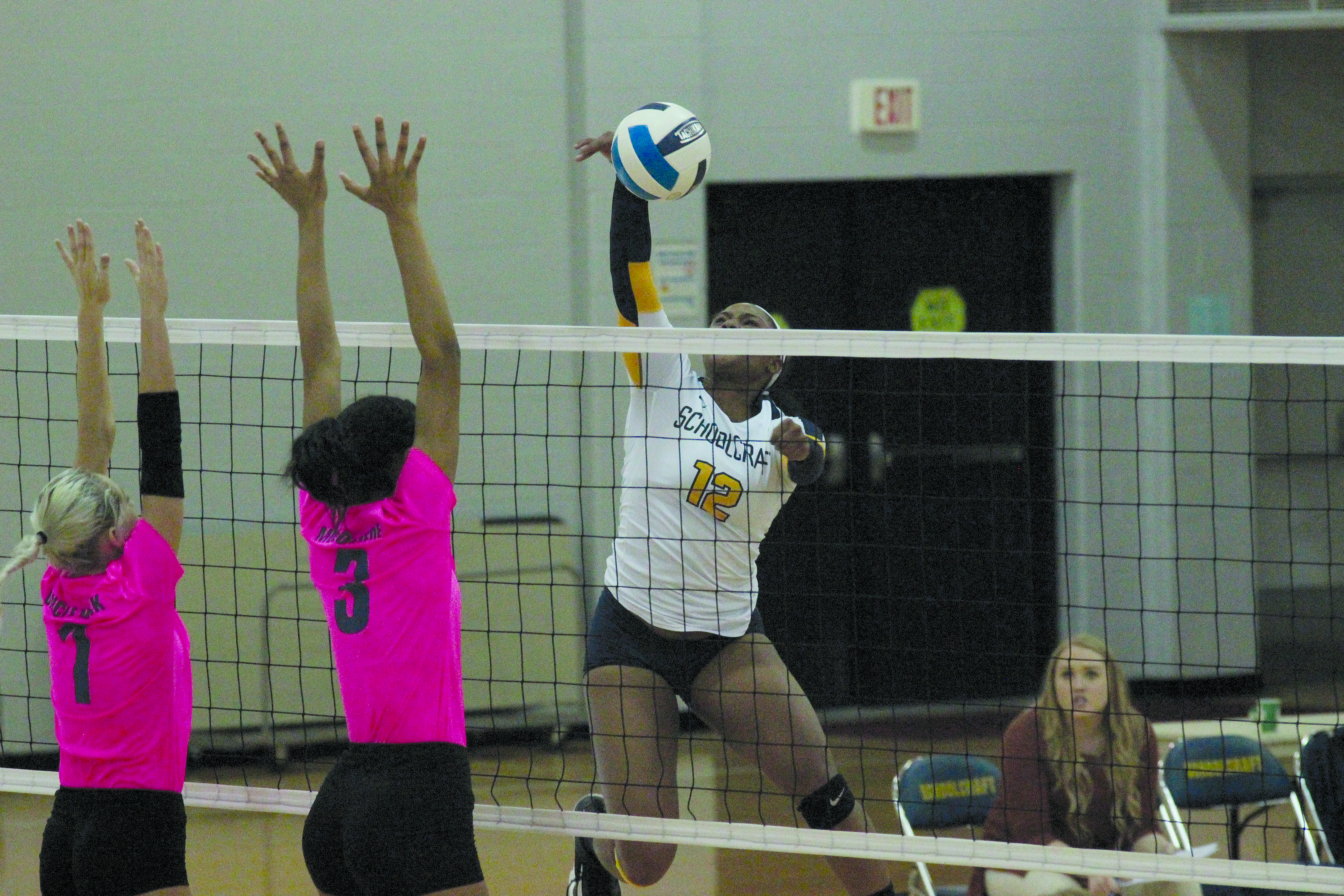 The Schoolcraft Volleyball team continued their struggles in conference play, dropping to 0-6 in the Michigan Community College Athletic Association (MCCAA) as the Ocelots lost to St. Clair County Community College in straight sets 3-0 (25-20, 25-23, 25-18) on Tues, Oct. 10. The loss dropped the Ocelots to 2-14 overall and extended their losing streak to 11 consecutive matches.
The Ocelots next host Oakland Community college on Tues, Oct. 17 at 7 p.m., and then host Macomb Community College on Thurs, Oct. 19 before closing out the season at home in a rematch of their Oct. 5 match against Mott Community College on Tues, Oct. 24.
MOTT 3, SCHOOLCRAFT 0
On Oct. 5, The Ocelots were defeated by Mott Community College in Flint in straight sets (25-11, 25-18, 25-17). Freshman Shayna Roberts led the Ocelots with 11.5 points and 10 kills, while sophomore Kari Klavon carried an impressive .625 kill percentage in the match and freshman Samantha Hejka led Schoolcraft nine digs.
Schoolcraft started out slow in the first set, with only five kills on 18 total attempts and a .222 kill percentage, but improved as the match went along, with a .333 and .375 kill percentage in the second and third sets respectively.
MACOMB 3, SCHOOLCRAFT 0
Despite a valiant effort, the Ocelots came up just short in all three sets against Macomb Community College on Oct. 3, losing each set despite putting up over 20 points in each (25-23, 25-20, 25-21).