Schoolcraft's Clothing Closet gives back to its students
Service Learning Project aims to provide clothing to its own students
By Ajay Arora Staff Writer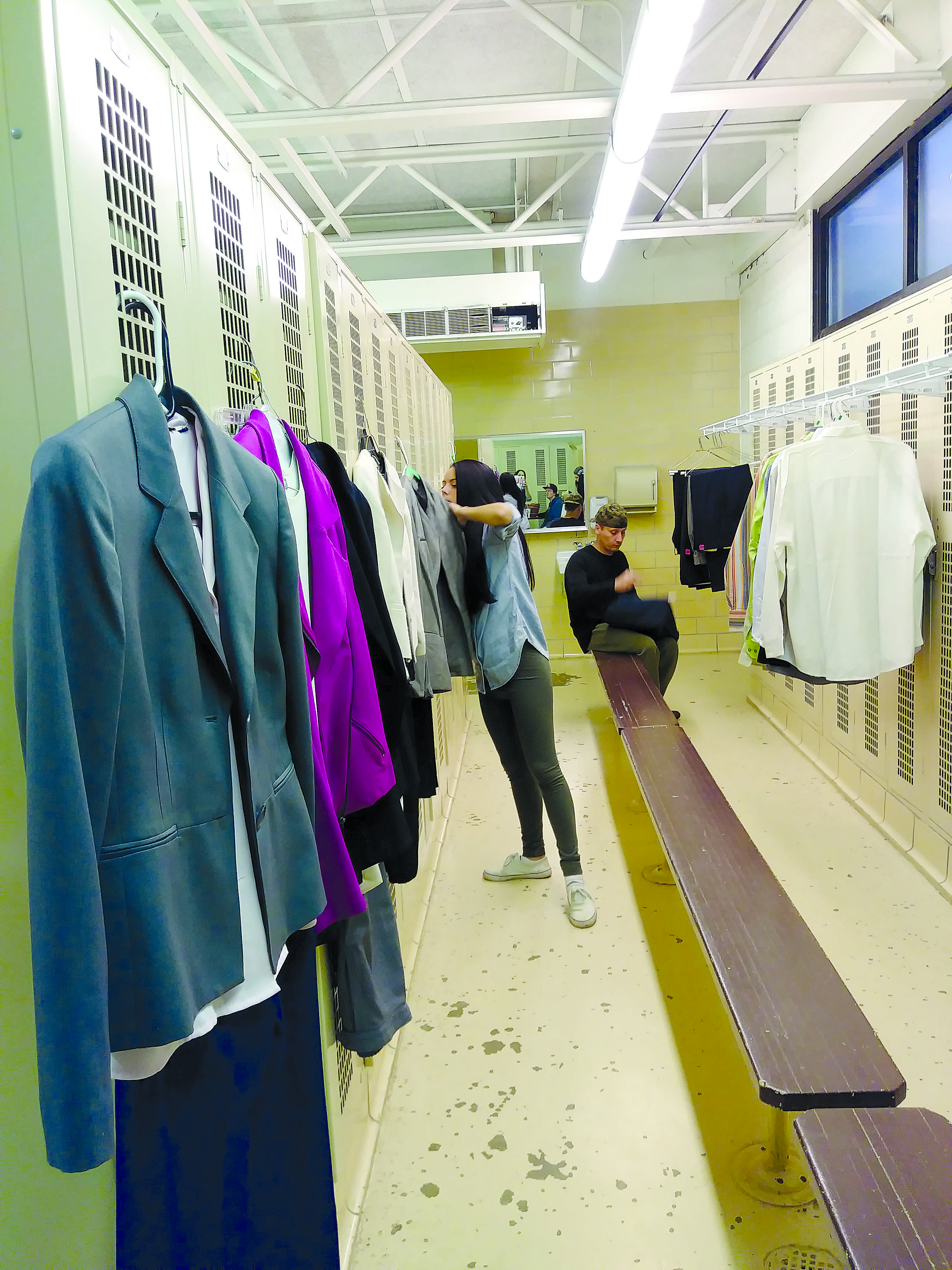 The last clothing closet at Schoolcraft was run by the Women's Resource Center on campus over 12 years ago, but this fall, the closet has made a return.
Located at the Radcliff Center down the hall from the Food Pantry, the clothing closet located in RC 210 provides opportunities for students, faculty and staff to obtain professional clothing for their everyday jobs, from professional to business casual. With the constantly rising prices of blazers, pants, skirts and blouses, the closet ensures that income no longer plays a role in students' ability to succeed in the workplace.
"Karen Schaumann, Mary Rader, Bonnie Heckard-Farmer and I decided that it was about time to bring the closet back to Schoolcraft because there was a clear need so people can go for jobs and interviews," said Director of the Clothing Closet, Sherrye Bailey.
This closet is truly unique. The police locker room-turned closet is more a store than anything else—outerwear in the back, scrubs on the side shelves and so on.
People can donate clothes by calling Bailey (RC 120) or Mary Rader (RC 625A) at 734-462-4755, so that they may transfer your donations to the closet. All a student needs is a Student ID to walk through the closet, try on clothes and pick out the clothes that they need.
This semester, Sociology Professor Karen Schaumann and her Sociology 201 class have taken on the challenge of running and maintaining the new closet as donations come in.
Brauley Kramer and Mackenzie Pierson, two students in Schaumann's class, note that all the shelves were nearly empty and that the place needed to be remodeled when the project first began. These students have taken on the challenge of taking in donations of not only professional clothing but also ties, shoes and purses to make the perfect workday uniform.
Some Wednesdays, the students spend an hour unpacking new donations and sorting clothes into new sections. Schaumann has enjoyed seeing her students progressing up to the point where they are self-directed and are learning Schoolcraft's core values of collaboration, critical thinking and creative thinking. Schaumann understands the direct link between the benefits of the closet and applications to lessons in sociology.
Particularly appreciated donations include men's scrubs, polos, Culinary Arts uniforms and EMT uniforms.
The clothing closet would like to thank Bonnie Heckard-Farmer, Associate Dean of College Centers, for helping to get everything organized and other faculty and staff who have donated.
"Seeing the excitement of getting a new outfit and having students able to go to their job with the appropriate outfits to wear is so rewarding for us. The response here at Schoolcraft has been overwhelming," said Bailey.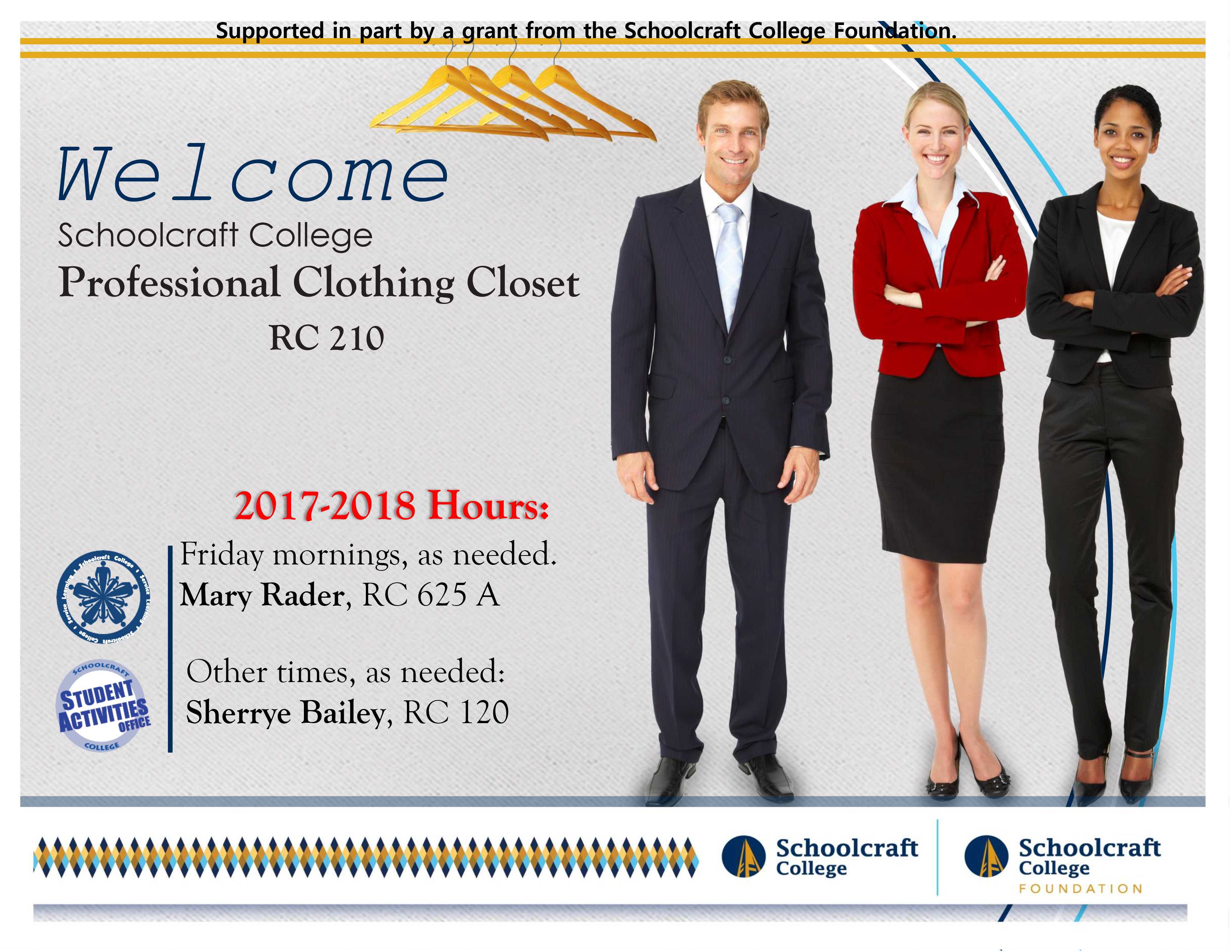 Student opportunities such as the clothing closet should constantly remind us to be thankful for all that the college has to offer as an educational institution. For more information on what the clothing closet has to offer, contact 734-462-4755.