Timeless, charming in its simplicity
Schoolcraft Theatre Department delivers "On Golden Pond"
By Alexandra Lachine Editor-In-Chief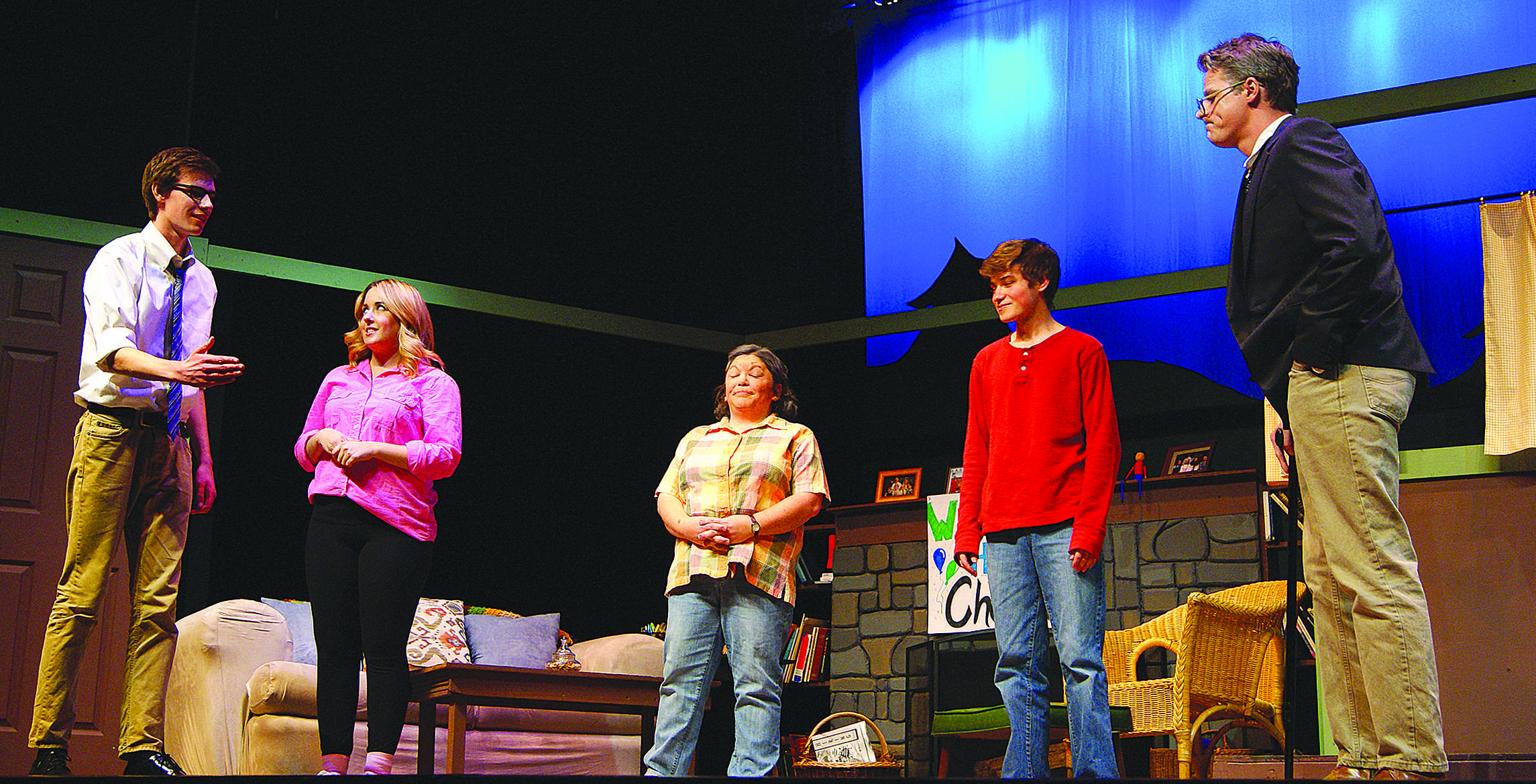 The Theatre Department's fall production of "On Golden Pond" flawlessly performs the beloved playwright by Ernest Thompson while also fulfilling its duty to honor the memory of the late Professor James R. Hartman, former artistic director of the Schoolcraft Theatre, as it was one of his favorite plays.
"I sincerely hope he would've liked it," explained Professor Paul Beer, Director of The Schoolcraft Theatre. "I've had the good fortune of seeing his last six productions…I hope he would appreciate the professionalism of our cast and would like the changes we have made to the stage. Hopefully, he would feel like we've taken the foundation he gave us and built upon that," Beer continued.
Cast members who are professionals and students across a wide range of disciplines
who have worked with Professor Hartman in the past truly feel as though he would appreciate this play.
"On Golden Pond" is a gentle comedy that explores the Thayer family dynamics at their summer cottage nestled on Golden Pond in the forests of Maine. Three generations of a
family negotiate and recognize the changing family relationships of members that are accommodating, acerbic and ultimately loved and loving. The issues explored are as relevant if not more so now as they were back in the late 1970s.
"It's about realizing that you may have never really lived or connected with anyone, and the importance of building strong relationships with family," said student actor Collin Kittrell who portrays Bill Ray.
With a $2,000 budget, the stage design is one of simple yet intricate detail and delivers a sound representation of the main room of the Thayer summer cottage. The costume designs and makeup are also simple yet true to what the playwright demands, minimal yet accurate in portrayal. Sound effects, such as the calls of the loons that grace the lake, are also implemented flawlessly in the production, and lighting ultimately succeeds at showing the time that passes over a total of five scenes across two acts, from an afternoon in mid-May to a late September morning.
For any theater-goer familiar with the film adaptation of 1981, one scene from the movie is not covered in this production as it is unnecessary. The scene shows Norman Thayer walking through the woods and losing memory of his whereabouts; it was not adapted directly because it becomes very clear through a discussion between him and wife Ethyl (Melissa Benglian) which caused Norman to return back to the cottage in fear so quickly with an empty bucket of berries.
In Act One, Scene 3, the audience is quickly able to recognize the connection between Norman and young Billy Ray that continues to grow throughout the production.
Actors David Collins and Liam Murphy portray their respective characters especially well when performing these vital scenes together. When it comes to getting into character for ones so dynamic, it can be no easy task.
"Norman is an 80-year-old man, so I focus on his misanthropic and larger than- life traits to try to humanize his much less attractive character flaws," explained Collins.
In Act Two, Scene 1, the mending of Norman and middle aged daughter Chelsea's (Kristen Campbell) strained relationship is executed without flaw. This scene is crucial to showcasing the changes and steps that the father and daughter are willing to take to work toward the relationship they never had.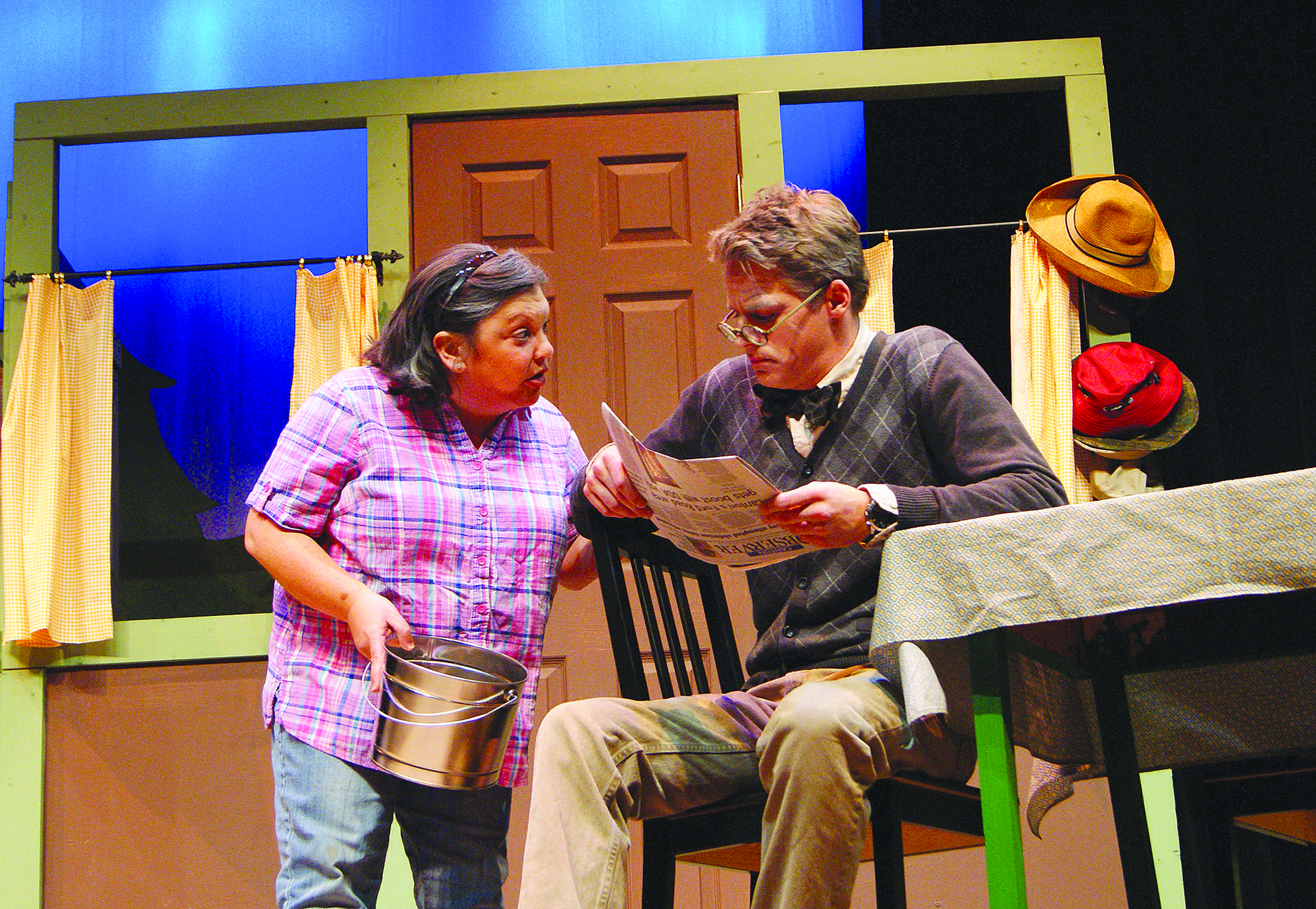 The play will be presented in the form of a Dinner Theatre Nov. 3 and 4, and will include dinner at the VisTaTech Center at 6:30 p.m. followed by the performance in the Liberal Arts Theatre at 8 p.m. for $27. Theatre only performances will be held Nov. 10 and 11 at 8 p.m., for tickets at $15.
Everyone is encouraged to attend this charming production and excellent adaptation of Ernest Thompson's "On Golden Pond."
"This is an intergenerational family and we see the value of these people interacting. It's simply pertinent for any audience as they can see themselves in many characters and think of their own family members. We hope that the play will have a broad appeal," said Professor Beer.
With a five-star rating thanks to an exceptionally talented cast and crew, it certainly does.
Tickets are available at the Schoolcraft Cashier's Office in the McDowell Student Center or by calling 734-426-4596.