Tales to be told
Tellabration!™ storytelling event honors oldest art form
By Alexis Tucker Arts And Entertainment Editor
From folklore to story writing, people like hearing and telling stories. Tellabration!™ is an event that showcases that by annually celebrating the sharing of stories worldwide.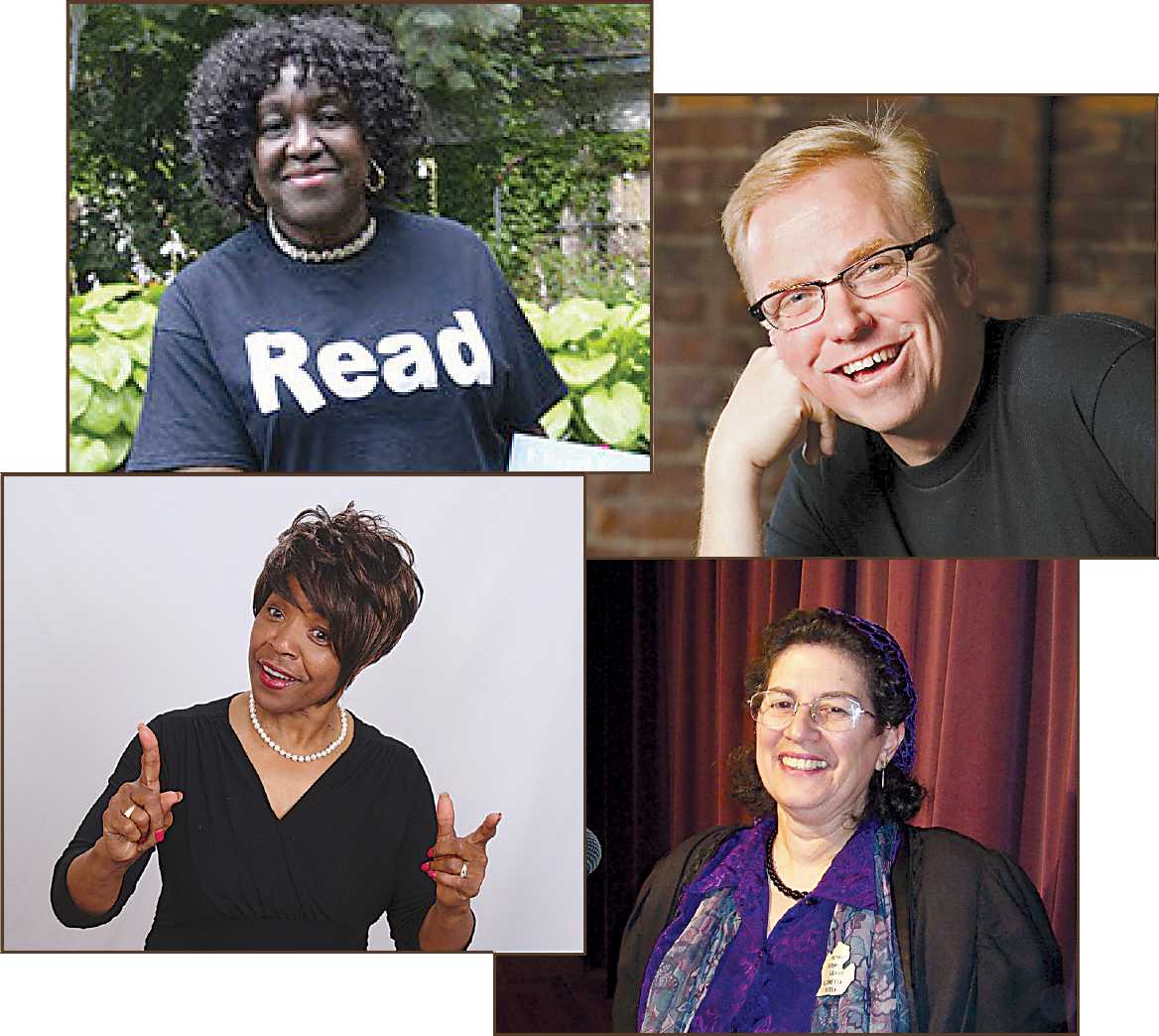 "Tellabration!™ is the word we use to celebrate an evening of storytelling. It gives us an opportunity to show folks what we do," explained president of the Detroit Story League, Judith Sima.
"Many folks think storytelling is reading books to children—but we tell our stories from memory to every audience and this evening we tell stories to adults. Some of our tales come from folklore or literature, but more and more, our stories tell about our families and ourselves, in a way that everyone can relate. You could call it a 'Spoken Word Concert.'"
The idea of Tellabration!™ came from professional storyteller J.G. Pinkerton in 1988 with the aim of bringing people together for The Night of Storytelling before Thanksgiving. Tremendous growth prompted a name change in 1997 and the event is now known as Tellabration!™.
Communities across six continents have participated in the event, with stories being told to audiences in 44 states and 14 foreign countries including Japan, Bermuda, Canada, Australia, Thailand, Africa, Scotland, Brazil and France. Storytellers at Tellabration!™ events share stories of all kinds, including folklore, epic poetry (think Beowulf), historical fiction and personal tales.
"When gathered at Tellabration!™, you are among audiences across the globe that have gathered to hear stories and celebrate the venerable art of storytelling," said Detroit Story League event coordinator Josephine Flores. "Tellabration!™ is an exciting way to spread the word about storytelling. It allows adults to experience the joy of storytelling, become more aware of its importance and choose to support it."
The Detroit Story League (DSL) is one such group that has honored this tradition for the last two decades. The group's history dates back to 1912 when Mary Conover founded the group.
"Storytelling is the oldest art form. Listening to stories encourages others to share their stories…[they] connect us as human beings and bring meaning to our lives," said Sima.
There will be three featured storytellers for the DSL Tellabration!™, Jeff Doyle, Loretta Vitek and Mary Grant. A Brighton native, Jeff Doyle is known to be a captivating and humorous storyteller. Loretta Vitek is a member of the Detroit Story League who is also known for her richly detailed folktales, (especially about dragons) and drawing upon her Italian heritage. Educator, author and former president of the Detroit Association of Black Storytellers, Mary Grant tells her touching tales of personal experience.
Tellabration!™ in metro Detroit this year will be held at the Livonia Civic Center Auditorium Nov. 3, beginning with a silent auction at 6 p.m. and the main events starting at 7 p.m. Refreshments will be served at 8:45 p.m. Items in the silent auction and refreshments are all donated by members of the DSL. The admission price is $10 and guests 16 and older are welcome.
Proceeds go toward a scholarship to send members to storytelling conferences to hone their skills.