Ocelots remain perfect
Undefeated ahead of Region XII Tournament
By Nick Misiak Staff Writer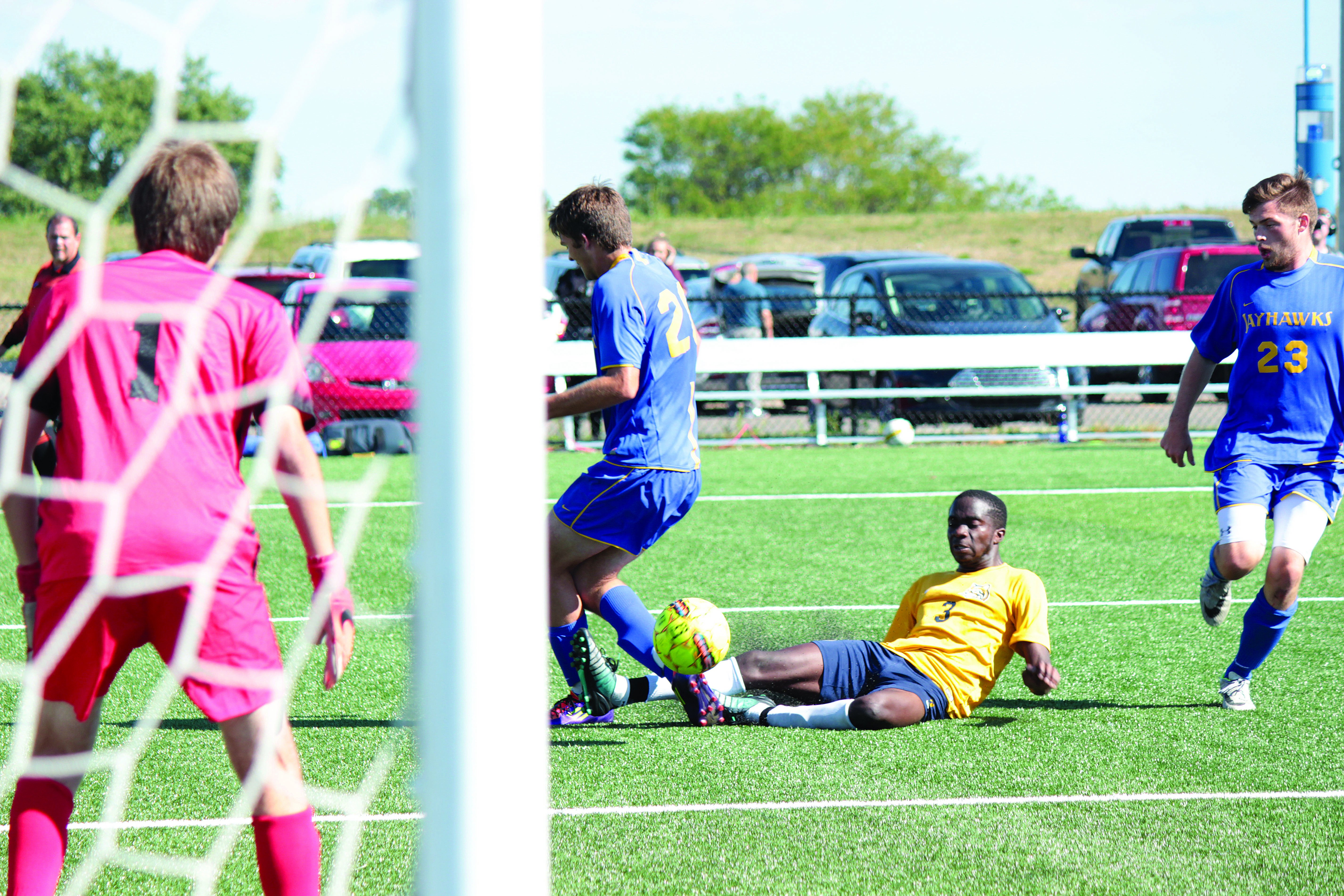 The Schoolcraft Men's Soccer Team completed the regular season Oct. 18, defeating Muskegon Community College 3-1 and improving their record to 12-0 overall (8-0 MCCAA).
Muskegon opened the scoring early, when freshman Drake Fox became only the fifth player to score all season on the Ocelots, sneaking a shot past freshman goalkeeper Juan Gomez in the sixth minute to give the Jayhawks an early 1-0 advantage. The Ocelots would respond in the 25th minute to knot the game at one though, as freshman forward Dylan Borczak booted a pass from sophomore midfielder Hakeem Sadler into the twine to tie the game at 1-1. The score would remain 1-1 as the whistle sounded for the half.
In the second half, the Ocelots came out aggressive, putting pressure on Muskegon and forcing many opportunities in the box. They were held off for the first part of the second-half but broke through in the 68th minute when Sadler tallied his fourth goal of the season; with an assist being credited to sophomore forward David Tetaj, to give the Ocelots their first lead of the game at 2-1. Sadler, once again put one past the Jayhawk keeper in the 83rd minute to cement the Ocelot victory off a pass from Borczak.
The Ocelots, ranked second in the nation, played in the National Junior College Athletic Association Region XII Soccer Tournament held at Schoolcraft College Oct. 28 and 29.