Women's Soccer finishes regular season undefeated
Looking ahead to Regional Tournament
By Nick Misiak Staff Writer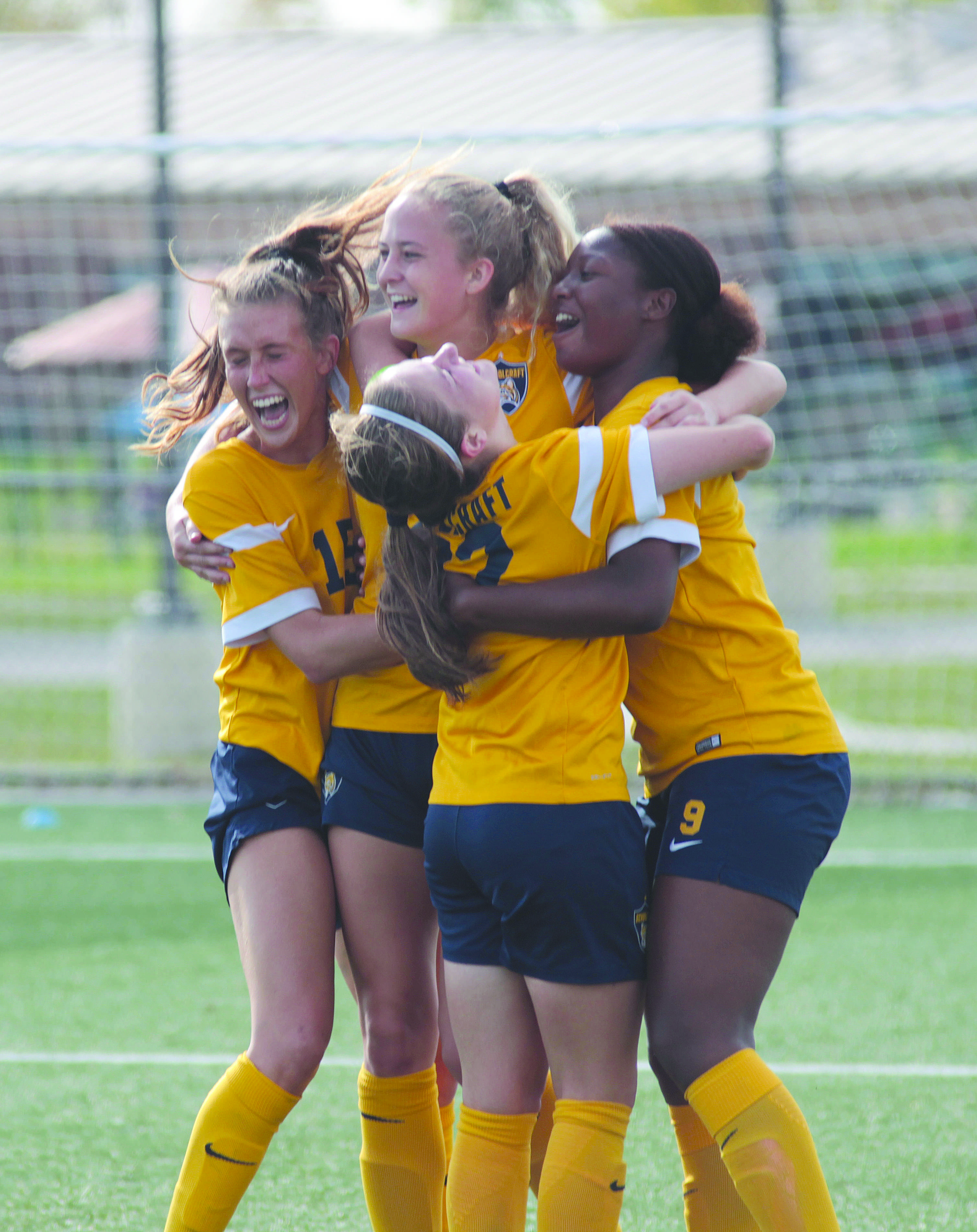 The Schoolcraft Women's Soccer Team completed their regular season on a five-game winning streak, which included three shutout wins on the road against Jackson Community College, Muskegon Community College and Lake Michigan Community College, and home wins against two top 10 nationally ranked opponents; a 3-2 win over third ranked Monroe (NY) Community College and a thrilling 2-1 overtime win against sixth-ranked Lewis & Clark (IL) Community College.
SCHOOLCRAFT 2, LAKE MICHIGAN 0
Sophomore forwards Lauren Wynns and Jamila Thombs scored in the ninth minute and 70th minute respectively en route to the Ocelots 2-0 win over Lake Michigan Oct. 22. Sophomore forward Jenna Smith assisted on both Schoolcraft goals.
SCHOOLCRAFT 2, MUSKEGON 0
Thombs scored in the 20th minute, sophomore defender Mallory Bryant scored her second goal of the season and Wynns recorded assists on both aforementioned goals as  Schoolcraft defeated Muskegon 2-0 Oct. 21.
SCHOOLCRAFT 4, JACKSON 0
Freshman forward Megan Swirczek notched a goal off an assist from freshman defender Nicole Cataldo in the Ocelots 4-0 victory over Jackson Oct. 18. Thombs scored twice and Wynns booted a goal and an assist in the victory.
SCHOOLCRAFT 3, MONROE CC 2
An early goal from sophomore defender Susie Bryan and back to back second half goals from Wynns and Thombs powered the Ocelots to a 3-2 win over Monroe CC (NY) Oct. 13.
As of October 27, the Ocelots, are 9-0-1 and ranked seventh in the country. The team competed in the National Junior College Athletic Association (NJCAA) Region XII Division I Soccer Tournament hosted at Schoolcraft College on Oct. 28 and 29. For more information on how they did go to www.schoolcraftconnetion.com.