Volleyball ends season on high note
Ocelots win four of last six matches
By Nick Misiak Staff Writer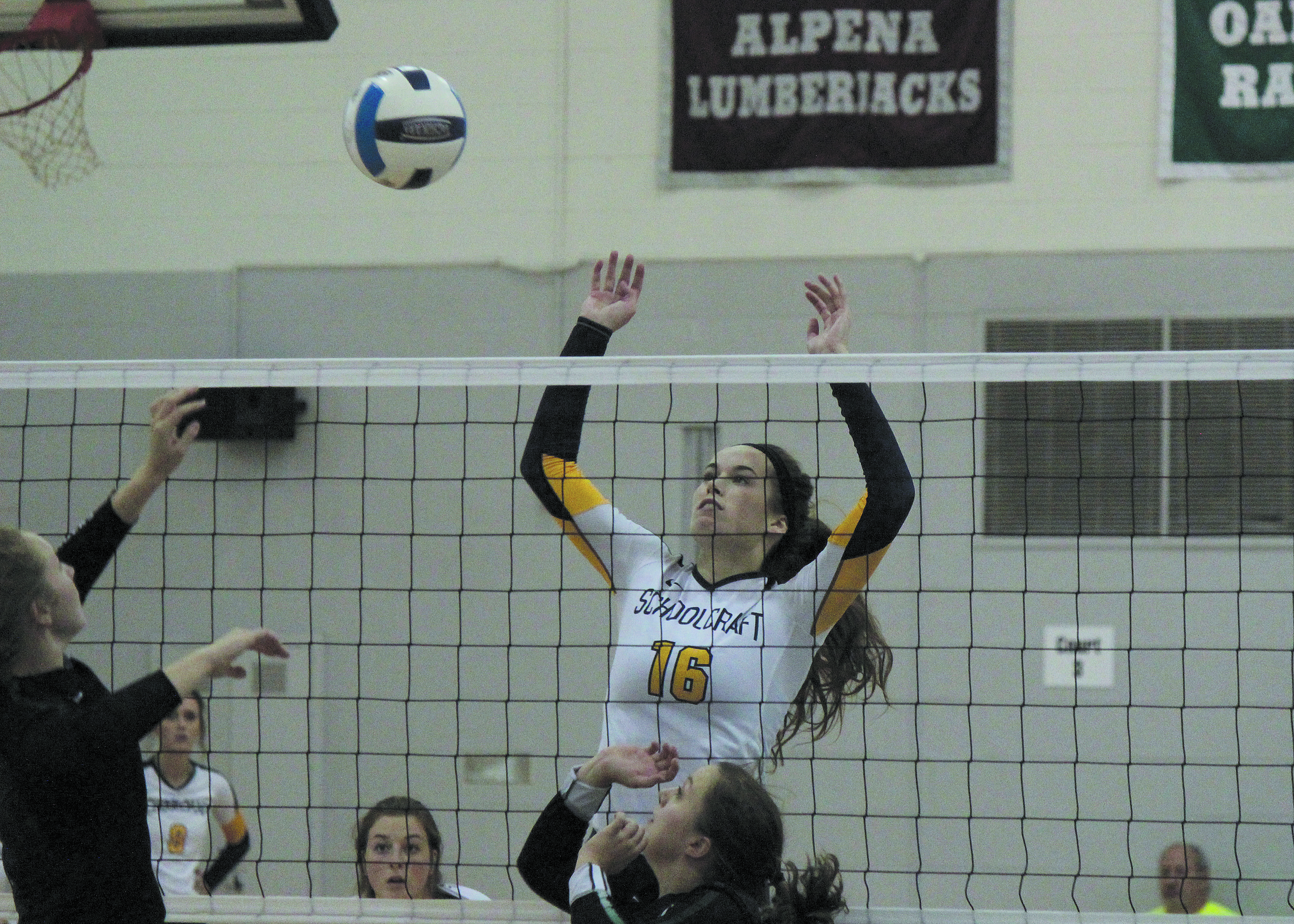 Despite a rocky start to their season, the Schoolcraft Volleyball Team ended it on a high note, notching victories in four of the last six matches to close out their season with a 6 16 overall record and a 4-8 record in MCCAA conference play. Two wins over Alpena, and victories over Henry Ford and Macomb highlighted the Ocelots best stretch of the season, which ended Oct. 24 with a loss to Mott.
SCHOOLCRAFT 0, MOTT 3
The Ocelots closed out their season Oct. 24 losing to Mott Community College in straight sets 25-22, 25-22, 25-11. Sophomore Hannah Madis notched four blocks and freshman Alexis Jenkins logged 12 digs for the Ocelots.
SCHOOLCRAFT 3, MACOMB 1
A kill percentage of .556 highlighted the dominating performance for the Ocelots in the deciding fourth set, who defeated Macomb 25-17, 17-25, 25-20, 25-13. Freshman Shayna Roberts led Schoolcraft with 14 kills, while freshmen Samantha Hejka and Allison Wilk recorded 23 and 21 digs respectively.
SCHOOLCRAFT 3, ALPENA 0
In a Saturday afternoon doubleheader, Schoolcraft handily defeated Alpena community college in both matches, winning the first in straight sets 25-13, 25-15, 26-24, and the second in straight sets as well 25-18, 25-17, 25-22. Sophomore Amanda Ynclan posted an outstanding .636 kill percentage over the two matches.