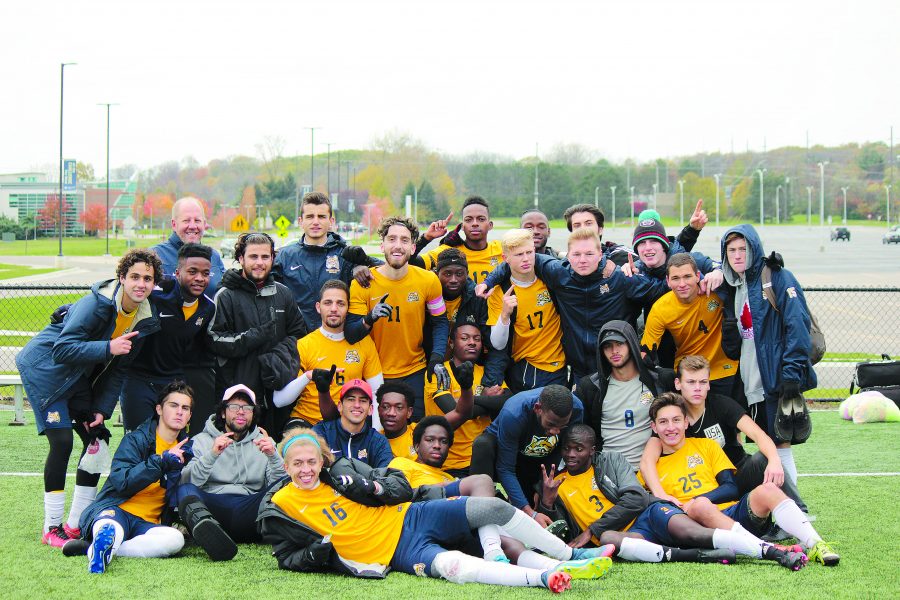 Men's, women's soccer teams advance to nationals after wins in regional and districts
By Christian Hollis Managing Editor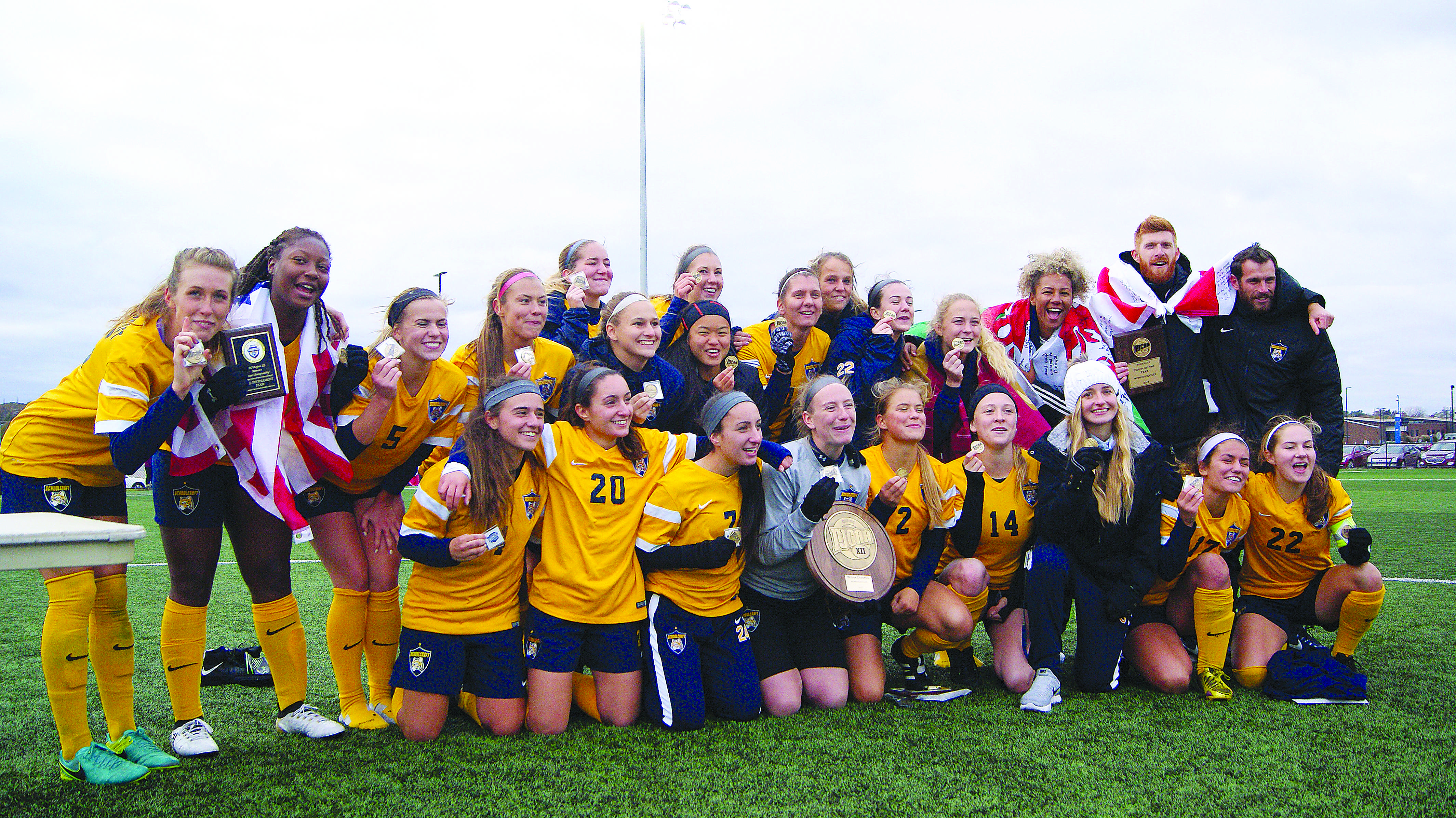 Every team dreams about winning a national championship but few actually achieve it. Starting the week of Nov. 13, both Schoolcraft soccer teams have a chance at making that dream come true.
Both teams have earned a berth in the National Junior College Athletic Association (NJCAA) Division I Soccer Championships after claiming the regional and district championships on Oct. 29 (Women's) and November 4 (Men's).
Shutting down the competition
On Oct. 29, the women's soccer team squared off against the Muskegon Community College Jayhawks in the NJCAA Region XII Division I Women's Soccer Tournament Championship after defeating Ancilla College 6-0 in the semifinals on Oct 28.
The Ocelots didn't waiver and stayed poised as they continued their dominance shutting down the Jayhawks offense, 3-0.
Eight minutes into the game the Ocelots pounced and struck the back of the net with a goal by Megan Swirczek, assisted by Jenna Smith in the first half.
In the second half, the Ocelots tallied two more goals. The second goal of the game came at the 58:00 mark by Lauren Wynns assisted by Jamila Thombs. The third and final goal came at the 73:00 mark unassisted by Olivia Borgdorff.
This win gave the Lady Ocelots their third straight year in which they were crowned Region XII champions and qualified for the national tournament.
Head coach Joe Carver is proud of his team's success and determination thus far. "We are very excited to get the chance to represent the school at the national tournament again. We are confident going into the tournament knowing how well we did last year and what it takes to compete at that level. We feel that we can take what we have learned and use it to our advantage going forward in the competition," explained Coach Carver.
"As we prepare, it's important to keep players healthy, sharp and engaged on the task ahead, working on our game plan and style to perform at the best of our ability…if we do this, we stand a great chance of winning both group games and making it to the semi-finals. The team is focused on the task ahead and ready to get down to Florida and get playing again," continued Coach Carver.
High stakes confidence
After winning regionals with a dominating 3-0 shut out against Ancilla, the only thing that could've possibly held men's soccer back from going to nationals in Prescott, Arizona was the Community College of Baltimore County (CCBC) Essex. The Ocelots defeated CCBC Essex 4-0 Nov. 4 after an intense, high-stakes match-up.
Goalkeeper Juan Gomez defended the net steadily throughout the entire game, shutting down seven shots on goal. August Hunter broke the ice with an unassisted goal at 22:25 in the first half.
The Ocelots remained fierce into the second half as Nyle Ellis delivered the second goal of the game at 65:00, assisted by August Hunter. With not even ten minutes passed at 72:00, the third goal met the back of Essex's net thanks to midfielder Mike Machila, assisted by forward Dylan Borczak.
The Ocelot offense wasn't finished yet, as forward Tavon Barnes delivered the final goal with an assist by Borczak at 81:00. Coach Rick Larson showed pride in his team after the shutout. "They deserve it," said Larson. "They worked very hard, and it hasn't been easy. This is really the culmination of us on the day we ended our season last year… we put forth the effort to put a team together that was going to be prepared to win a national championship."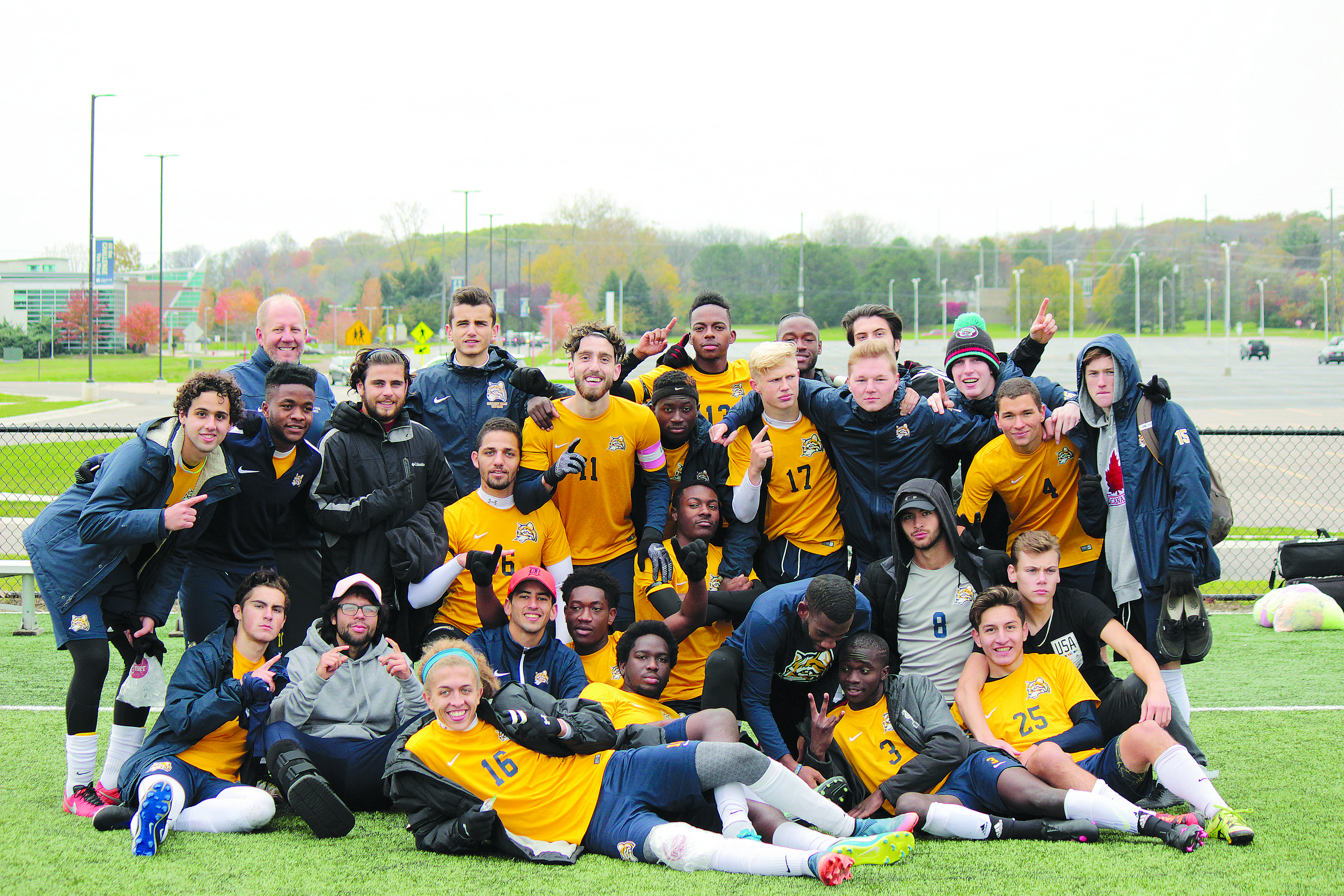 Next stop
Both teams will face stiff competition from the nation's top qualifying NJCAA Division I soccer programs. The women's team will be in Melbourne, Florida with the fifth seed, facing (4) Eastern Florida State and (9) Iowa Western in Pool D.
The Men's Soccer team is heading to Arizona with a 15-0 record, snagging the second highest seed. They will play (7) Monroe, NY and (11) Kansas City, Kansas in Pool B.
Both national tournaments will span Nov. 13 to Nov. 18. The tournaments are in a pool play format with four pools of three teams. The team with the best win/loss record of each pool will advance to the semi-finals, and the winners of the semi-finals will come face to face in the final game of the running NJCAA soccer season.
Games will be broadcast through the NJCAA TV online. For more information on the tournaments and to follow the progress of the Ocelots go to www.njcaa.org.