What is the Headlee Amendment?
Understanding how Headlee affects local taxes
By Harshang Patel Staff Writer
Schoolcraft College is a community college, meaning that the majority of its revenue is generated from local property taxes.
Under financial strain in 1986, the college consulted local voters and was granted 2.27 mills in revenue. But the very next year, the college received "less money than it got the year before," explained Schoolcraft College president, Dr. Conway Jeffress. "It is because the Headlee Amendment keeps reducing the amount that you got year after year after year."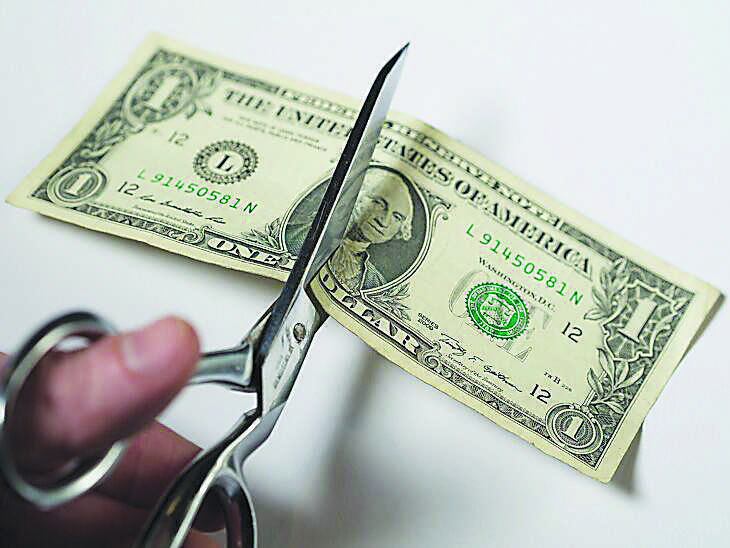 History of Headlee
So what is the Headlee Amendment?
In 1978, Michigan voters approved an amendment to the state constitution known as the Headlee Amendment, which included a number of provisions related to state and local taxes.
At the time, real estate value was rising faster than the rate of inflation. When taxing entities (cities, townships, state, etc.) calculated property taxes based on the property's worth, they would collect more than the increase in inflation and often the property owner's income.
This meant that people were paying a greater percentage of their paychecks for taxes year after year. To keep the taxes from increasing more than inflation, the Headlee Amendment automatically "rolls back" the tax rate (millage) to equal the rate of inflation. Thus, the revenue generated from the property taxes after reducing the millage would be the same as the inflation rate.
For example, if a tax base for a local unit increased from $1 million to $1.1 million and the tax rate was one mill, the millage would have to be reduced from 1.0 mills to 0.909 mills, making the total revenue the same, $1,000, as originally generated. This became known as a Headlee rollback.
Before Proposal A legislation was passed in 1994, taxing entities
were allowed to "roll up" their millage rates when growth on existing property was less than inflation. "Roll ups" were a self-correcting mechanism that allowed local governments to naturally recapture taxing authority lost due to Headlee rollbacks in prior years. However, the "roll up" could only increase the millage rate to the amount originally authorized by the votes.
Impacts on Schoolcraft
As for Schoolcraft College, the coupling of the Headlee Amendment with Proposal A resulted in decreased revenue annually. In 1987, the college received $188,729 less than what voters approved. This ongoing trend brings us to today where the college continues to lose approximately $6 million annually, which will continue beyond $7 million in the years to come.
The recent recession at the turn of the decade caused a reduction
in property values, which led to lower property tax revenue for local units. Now, as property values have recovered, the Headlee Amendment and Proposal A have prevented property tax revenues
from catching up.
While Headlee limits the revenue that a local taxing unit can receive from a millage, Proposal A limits the growth in taxable value and prevents Headlee roll-ups that local units previously used to retain some of the taxing authority approved by the voters.
This creates continued downward pressure on millage rates.
Because of this, some local governments have turned to what's known as a Headlee Override, which involves asking voters to approve raising the millage rate to its original rate after it has been forced to be rolled back because of growth in property values.
"The college is currently collecting about the same amount of property tax as it did ten years ago, and that's just not enough," explained Dr. Cheryl Hagen, college Vice President, Student Services Officer and Interim Chief Academic Officer.
"The college is considering placing a Headlee Override proposal on the ballot in November of 2018 because it can't afford to wait any longer. While Schoolcraft has been an excellent steward of public funds for years, the cost of business is getting too high to operate with greatly reduced millage rates due to Headlee," continued Dr. Hagen.
Call to action
Being a student is of paramount importance. Amidst all the work academically, why should students take time to understand legislation that was passed years ago?
Student Nina Perry, President of Phi Theta Kappa, has described her experience at Schoolcraft thus far as both challenging and engaging, and recognizes that the college's funding truly matters. "I participated in the Kids on Campus program at the college when I was young. Years later, I came back here as a dual-enrolled student and have been studying here since," Perry explained. "Being a student here challenged me academically…it allowed me to continue what I like. I want other students to have the same opportunities as me."
President Jeffress urges student concern and involvement in the override. "It's crucial. This is not an issue of going out to vote for the college, you are going out to vote for yourself. You are the beneficiary of this" said Dr. Jeffress. "The passion has to be inside. It's your future at stake. I think that's why people have to get behind it."
If you live in a county asking for a Headlee Override, or see one on the ballot in the future, know that the local government is not asking voters to approve raising a millage above its current rate. The rate will simply return to the original rate as authorized by voters in 1986.
Therefore, Schoolcraft is urging its students to get informed about the proposal and talk to family and friends. The college will be hosting information sessions for its students on Nov. 29 from 1 to 2:30 p.m. and Nov. 30 from 4 to 5:30 p.m.
Students can register for the events by signing up at the Student Activities Office in the Lower Waterman wing of the VisTaTech Center or by reaching Phi Theta Kappa at 734-462-4422. Each session will consist of more information on Headlee and its direct effects on Schoolcraft, along with ways students can collaborate with college staff to reach out to community.
$20 gift cards will be given to each participant at the end of the event as well as other gifts which will be raffled off at the end of each session. Online Discussion Forums will also be conducted throughout the winter semester for students who are interested in the sessions but cannot make it due to times. Gift prizes will also be disbursed to the active participants in the online forum.
Students can help the college reach diverse audiences to spread factual information regarding the Headlee Amendment so all voters can make a well-informed decision on the serious matter next fall.