Unity for all
Black Student Union welcomes all students
By Mariam Ahmad Campus Life Editor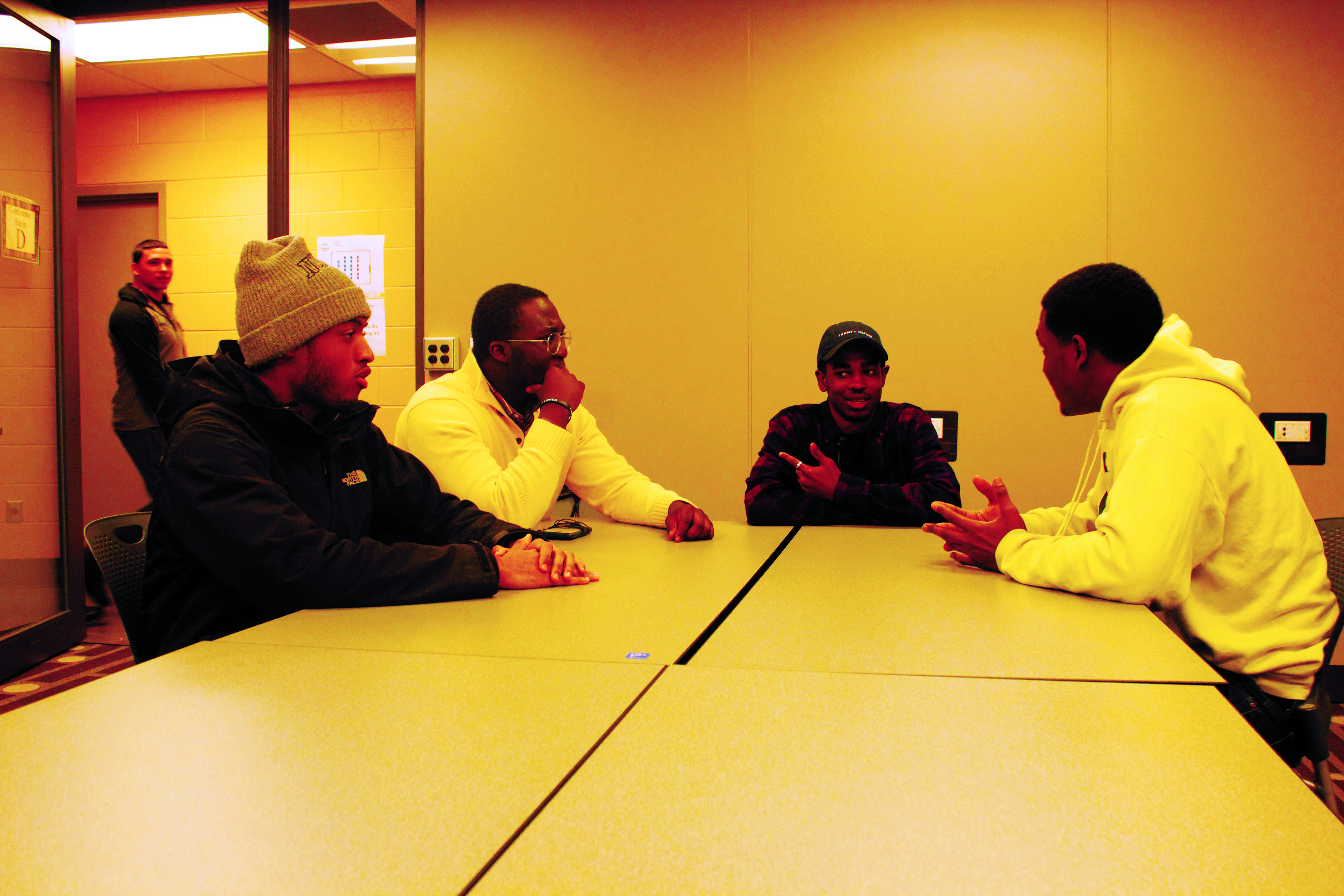 One of the best features about Schoolcraft is the diversity of the student body, reflected through each department of the college. Student Activities affords students the freedom to create a club based on their respective beliefs and views. There are clubs for Christians, libertarians, gamers and over 30 more areas of identification and interest. Exposure to different clubs makes students feel more comfortable in founding new ones of their own, which student Crystal Brown did recently.
Ashley Robinson, who works as a student adviser for the Detroit Promise Program, has been advising The Black Student Union (BSU), which was formed to highlight African American culture on campus.
"The group was put in place to rewrite the narrative so students gain wisdom, a safe place and overall new friendships," explained BSU president Crystal Brown. "This group is fairly new, but those who come to the meetings and attend events, I honestly consider another family that I would have never gained if not for BSU."
The Black Student Union believes that the more they help their communities, the greater presence of African-American students they'll see on campus. Club members also conduct various efforts to increase the academic drive for students, including study tables, social events, and even sporting events. There are students who simply join the club to have fun and enjoy their time connecting with others.
Fun and games aside, the Black Student Union also conducts many meaningful activities that resonate deeply with members. "I joined because it was something I never did before and I guess a certain group of kids that are colored are trying to get a name and a voice," explained BSU member Abdel Kaba. "Usually we get together and talk about different events that we could do to make us be out there, like charity…the events we host have reason."
One of the main purposes for clubs at Schoolcraft is establishing connections with other students as well as the campus. Simply attending class is not enough for students to get the full college experience.
"I feel like you come to college but you know there's a lot of people around you. We all have our lives but we never really connect," said BSU member Lory Guipi Bopalla. "You might say hi to a stranger but you never really connect with anybody. It's good to have that connection because you're away from home. With the Black Student Union, it's opening a new way for us to communicate with different people who look like us or may not even look like us but it's a way for us to just talk."
One misconception about the BSU is derived from its name. The club is inclusive to all students, and not just isolated to African or African-American students. "Others may think that we're together just specifically because we don't like other people outside our race but it's not even like that," explained Kaba. "We're trying to get people to notice and more people to communicate with a group like us and get more out there."
The Black Student Union is open to everyone as the group focuses on helping the entire community. If you're interested in joining the Black Student Union or have further questions, join them for meetings every Thursday from 12 to 1 p.m in the Lower Waterman wing of VisTaTech or contact Student Activities at 734-462-4422.